What Is the Net Worth of Each 'Sex and the City' Star Today?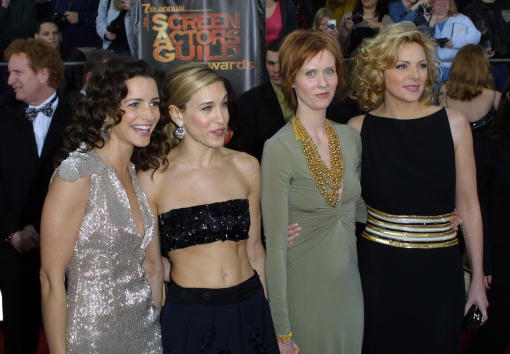 Sex and the City may have ended in 2004, but people are still asking: Are you a Carrie, Charlotte, Miranda, or Samantha? The HBO series is regarded as one of the most iconic TV shows ever, so it's no wonder people are still talking about it.
And as far as the actresses behind Sex and the City's four main ladies go, their time on the show certainly paid off. They've all launched into their own endeavors after spending 12 years portraying their iconic characters, and therefore, each have some seriously impressive net worths. Here's what each star is worth, as well as what they're up to in their careers today.
Sarah Jessica Parker's net worth is $100 million
Based on finances alone, it seems Sarah Jessica Parker and her Sex and the City character are two completely different people. While it was once revealed Carrie Bradshaw had under $2,000 to her name (and had spent $40,000 on her shoe addiction), Parker has clearly learned how to manage her money wisely. As of 2018, her net worth is an impressive $100 million.
After Sex and the City wrapped, Parker refocused her career on the movie industry. She starred in Failure to Launch (2006), I Don't Know How She Does It (2011), and of course 2008 and 2010's Sex and the City movies. She may have claimed she'd "never do a television show again," but she broke that vow by returning to TV on the HBO series, Divorce, in 2016.
Aside from acting, Parker has become a spokesperson for Garnier, worked with Gap, and has launched her own fragrance lines.
Kim Cattrall's net worth is $75 million
Kim Cattrall, the actress behind the fearlessly sexual Samantha Jones, has found some major success in real life. She's worth a reported $75 million as of 2018, as her career certainly didn't stop at the end of Sex and the City. Her work continued with HBO by starring in and becoming an executive producer of the series Sensitive Skin.
Cattrall has also appeared in TV roles on Producing Parker, The Witness for the Prosecution, and Modus. And on Halloween 2018, she'll be starring in CBS' All Access web series Tell Me a Story. It will be set in a modern-day New York City, but includes "twisted psychological thriller" versions of classic fairy tale stories.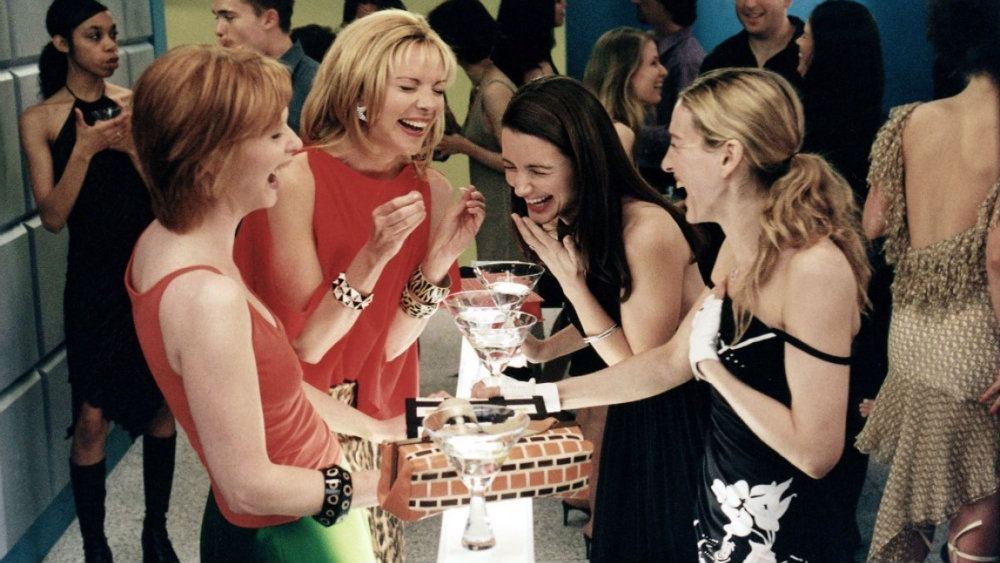 Cynthia Nixon's net worth is $60 million
We have a feeling Miranda Hobbes would be proud of where Cynthia Nixon's career has taken her by 2018. For starters, she continued exploring her acting career by taking on an Emily Dickinson biopic, A Quiet Passion (2016). She even won her second Tony Award in 2017 for portraying Birdie in The Little Foxes. And as of 2018, her net worth is $60 million.
Most impressive, however, is her new career path in the world of politics. On March 19, 2018, Nixon announced she was running for governor of New York. She wasn't able to secure the Democratic party's endorsement in May, but she did file a petition for a primary election to be held in September 2018.
Kristin Davis' net worth is $60 million
Like Nixon, Kristin Davis has a net worth of $60 million in 2018. That's particularly impressive, considering we haven't seen too much of her since she portrayed Charlotte York on Sex and the City. She has, however, had some interesting endeavors.
Following Sex and the City, she moved on to Broadway. She replaced Kerry Butler in the revival of The Best Man and played Beth Gallagher in 2014's Fatal Attraction. As an active fundraiser and philanthropist, Davis is a supporter of the United Nations High Commissioner for Refugees (UNHCR).
Although she hasn't appeared on-screen since 2016's A Heavenly Christmas, she'll be making a return with another holiday title alongside Rob Lowe, Christmas in the Wild. It's set to release during the 2019 holiday season on Netflix, so we have some time before we start counting down the days.