What is the Net Worth of Illusionist David Blaine?
Magic can be a very lucrative business. Here's a breakdown of David Blaine's net worth, how he got his start, and where to see him next.
One of the most common tricks for magicians is making things disappear. But David Blaine is an Illusionist with a knack for making something appear — money in his pockets. Blaine has made a career out of mystifying even the most skeptical audiences. And magic can be a lucrative business for a skilled practitioner like him. Here's a breakdown of Blaine's net worth and how he got his start.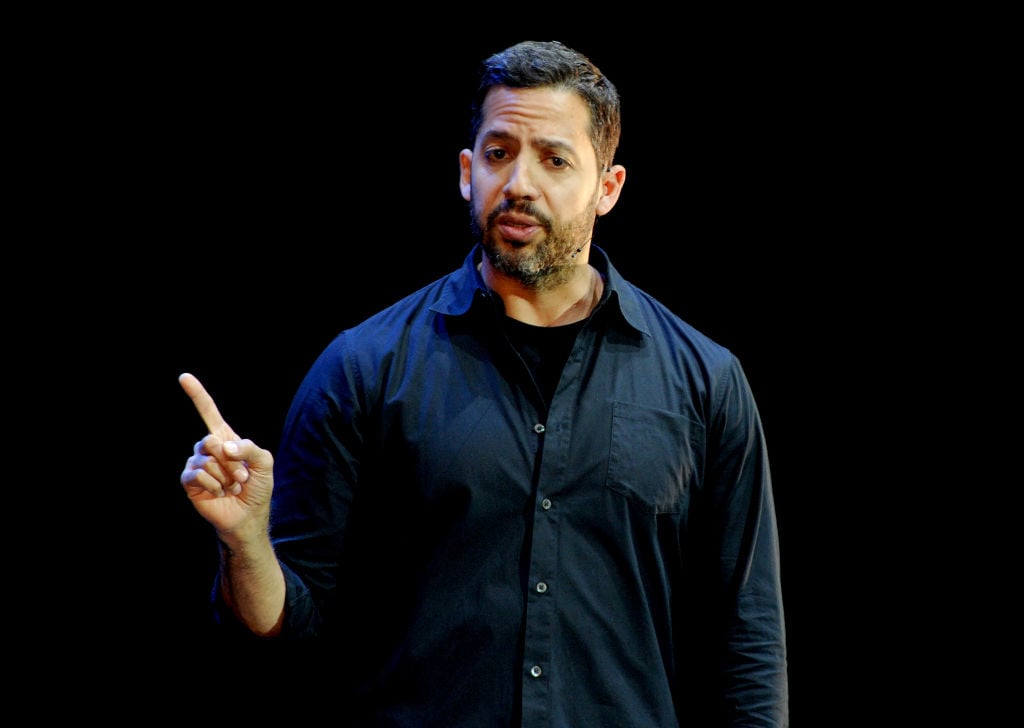 David Blaine, Illusionist
Fans know Blaine for his street magic and risky stunts performed in front of live audiences. He is not only highly respected in his field, but he has also achieved commercial success. Blaine is now an illusionary headliner and household name, but he began his career working alongside other performers. His first television appearance was on The Great Magic of Las Vegas in 1995, which featured a slew of magic acts. But just two years later, Blaine was starring in his first solo project.
In 1997, David Blaine: Street Magic premiered on ABC, and audiences have been enthralled by the mysterious performer ever since. Blaine was not only the featured illusionist in the documentary, but he was also the executive producer. The entertainer has served as the executive producer for nine projects so far. By combining his specialized skills with his business savvy, he delivers compelling content to fans and turns a healthy profit for himself.
In addition to his own broadcast productions, Blaine has acted in television shows and films, including ABC's Modern Family. The artist has also made his mark on stage in Las Vegas and beyond.
Throughout his career, Blaine has maintained visibility in Hollywood by not only appearing in broadcast specials, television series, and films, but also by working the talk-show circuit. He has popped up on many daytime and nighttime programs, including, Good Morning America, Late Night with Conan O'Brien, The Ellen DeGeneres Show, The Oprah Winfrey Show, and Jimmy Kimmel Live!
'David Blaine: The Magic Way'
Over the years, Blaine has performed unbelievable illusions and stunts. In thrilling specials like David Blaine: Frozen in Time and David Blaine: Dive of Death, he kept fans on the edges of their seats. Now, he is back with an original magic act to share with the world.
Blaine's newest television project, David Blaine: The Magic Way, premieres on April Fool's Day on ABC. According to BroadwayWorld.com, the one-hour broadcast will feature some of Blaine's famous buddies, including Odell Beckham Jr., James Corden, Dr. Dre, Jamie Foxx, Emily Blunt, John Krasinski, Michael Jordan, and more.
David Blaine's net worth
According to CelebrityNetWorth.com, Blaine is worth an estimated $40 million. He has accumulated much of his wealth through working as a high-level illusionist, television producer, and on-camera talent. Forbes reported that Blaine was ranked the fourth highest-paid magician in 2018 with earnings of $13.5 million. Although he slipped out of the top five in 2019, he is still banking bucks with on-stage and broadcast appearances. David Blaine: The Magic Way airs on Wednesday, April 1 at 10 p.m. on ABC.
Read more: 'Star Trek: The Next Generation' Cast Reunites on Zoom for a Birthday Celebration