What is the Net Worth of Music Legend Kenneth 'Babyface' Edmonds?
Kenneth 'Babyface' Edmonds is a multi-platinum-selling singer, songwriter, and producer who has over 40 years of experience in the music industry. With expertise in creating music, developing artists, and even producing films and series, the entertainer has amassed a large amount of capital earned from various income streams. Here's a breakdown of the net worth of Kenneth 'Babyface' Edmonds and how he achieved creative and financial success.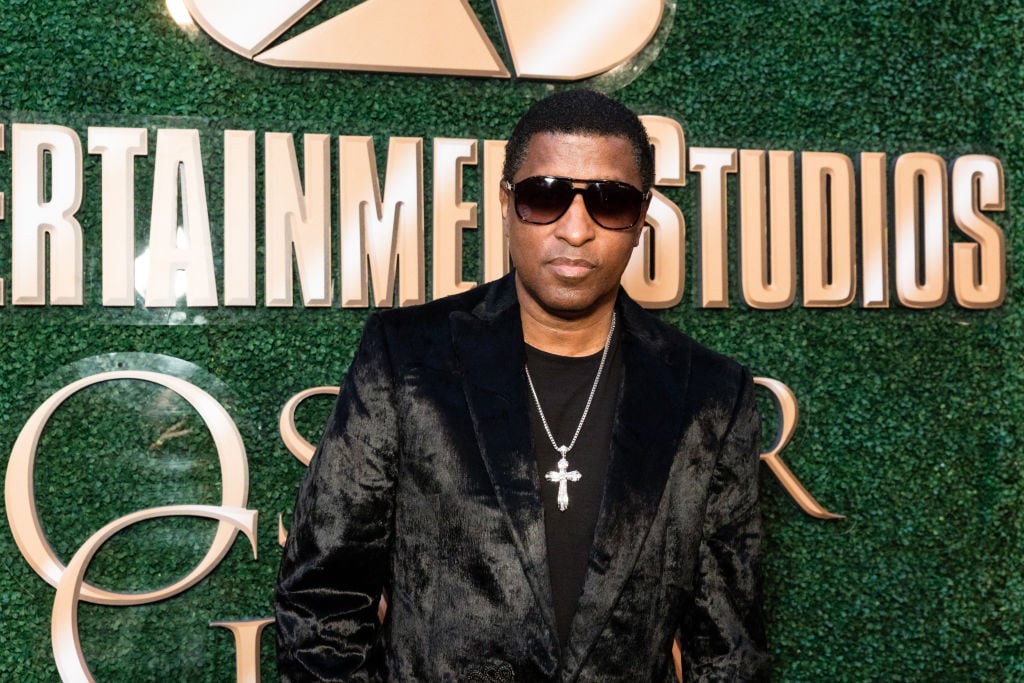 Kenneth 'Babyface' Edmonds, singer-songwriter
According to encyclopedia.com, Edmonds, who plays multiple instruments, began performing in the late 1970s. As a solo artist, he has released 10 studio albums, three of which achieved multi-platinum level, one of which hit platinum, and one of which reached gold status.
As 'Babyface,' Edmonds has managed to land on the music charts many times over the last several decades, releasing multiple albums and singles. Some of his most popular singles were "It's No Crime," "Whip Appeal," and a duet with Toni Braxton called "Give U My Heart." But Edmonds's fortune was not only earned as a performing artist but as a music executive.
Kenneth 'Babyface' Edmonds, record label founder
In 1989, Edmonds co-founded LaFace Records in Atlanta, Georgia, with fellow producer Antonio 'L.A.' Reid. Together, they launched legendary artists, including Toni Braxton, TLC, Outkast, and Usher Raymond.
While working as a record executive, Edmonds continued to write and produce hit music along with Reid, helping to foster the careers of musicians under their guidance.
The producing duo is credited with Bobby Brown's "Don't Be Cruel" and "Every Little Step" among other hits by the original King of R&B. LaFace also found success working with superstars like Johnny Gill, Whitney Houston, and Boyz II Men, just to name a few.
Throughout his career as an artist and producer, Edmonds became a fan-favorite, built a fortune, and won many prestigious awards. He has taken home 11 Grammy Awards, two American Music Awards, three Soul Train Awards, and was named the NAACP Image Awards Entertainer of the Year in 1998.
Kenneth 'Babyface' Edmonds, Hollywood producer
After mastering the world of music, Edmonds decided to try his hand at producing projects for the big and small screens. He began this phase of his career with music videos for The Boys, Karyn White, Whitney Houston, and Madonna.
Once Edmonds got in the grove of producing music videos, he moved on to greater ventures on the silver screen. Soul Food starring Vanessa Williams, Vivica A. Fox, and Nia Long was his first feature film, which he executive produced. The movie was a commercial and critical success, earning $43.7 million on a $7.5 million budget, and achieving a Fresh Rating on Rotten Tomatoes. Following the warm reception of Soul Food in cinemas, Edmonds worked as an executive producer on the series of the same name.
Kenneth 'Babyface' Edmonds net worth
According to celebritynetworth.com, Edmond's estimated net worth is $200 million. He is a multi-talented entertainer with savvy business sense and various sources of income. Edmonds remains a fixture in Hollywood as a producer, composer, and personality. Music lovers can find Edmonds's music streaming on Spotify under his stage name, Babyface.
Read more: What is the Net Worth of 'The Vampire Diaries' Star and 'Batwoman' Director Paul Wesley?