What is the Net Worth of Nikki and Brie Bella and How Much They Make From Reality TV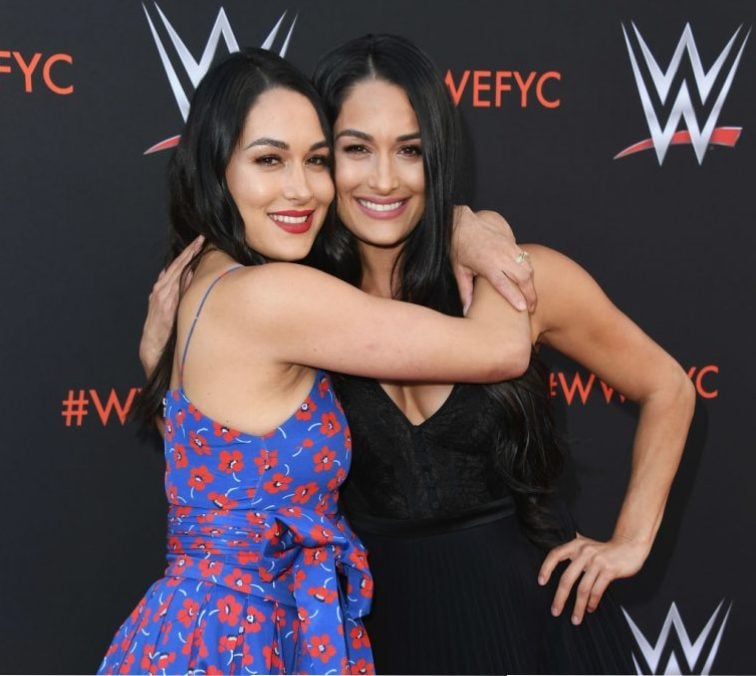 The Bella twins are two of the most famous women who wrestle in the WWE and they've made a name for themselves not just in the ring but also on reality TV.
Since the premiere of Total Divas back in 2013, the siblings have taken us on a journey into their lives. After we watched Brie marry fellow WWE superstar Daniel Bryan, and witnessed the highs and lows of Nikki's relationship with John Cena, the siblings got their very own spinoff show.
On Total Bellas, the ladies shared some of the most amazing and heartbreaking moments of their lives. Brie gave birth to her and Bryan's first child, Birdie, while Nikki made the decision to call off her wedding to Cena.
In addition to their TV shows, the sisters have built an empire as they became involved in several other business ventures including launching a wine and clothing line.
Here's how much the Bella twins are worth.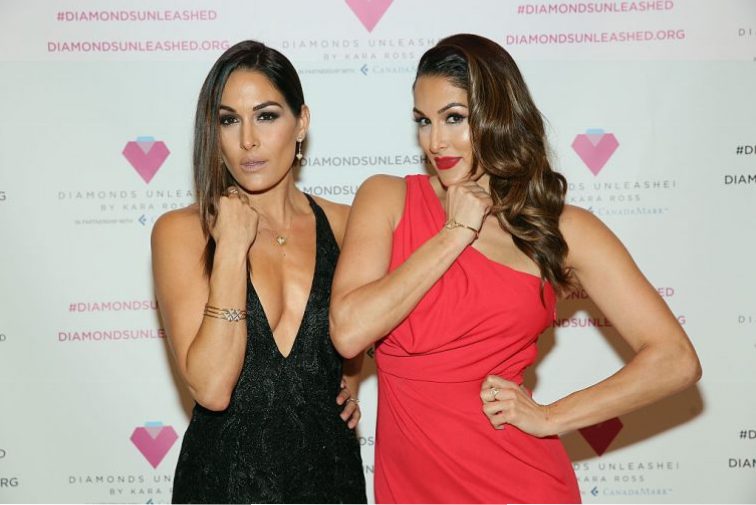 The Bellas were born on Nov. 21, 1983, in San Diego, California. Nikki is older than her sister by just 16 minutes.
In college, the two started modeling and acting. They made their first national TV appearance on the Fox reality show called Meet My Folks and in the mid-2000's were named Budweiser World Cup Twins. In 2006, the duo participated in the WWE Diva Search. Although they didn't make the cut, they were each invited to join the organization's development league and in 2007, they started wrestling together.
Nikki Bella's net worth
After becoming a force in the WWE, Nikki began dating one of its biggest stars in Cena. They were together for several years and much of their relationship played out on both Total Divas and Total Bellas. The two got engaged during WrestleMania 33 in 2017. But in April 2018, just a few weeks before they were set to say their "I dos" Nikki called off the wedding. She later informed fans that they had broken up for good.
In addition to the E! series she stars on, Nikki and her sister have also appeared on a number of other shows including Ridiculousness, Psych, and Whose Line Is It Anyway?  They made their big screen debut in the 2014 film Confessions of a Womanizer.
Nikki has an estimated net worth of $6 million and an annual salary of $1 million.
Brie Bella's net worth
Since bursting on the WWE scene with her sister in 2007, Brie has not only wrestled alongside Nikki but also independently. The siblings have also ventured into other business together with their wine label, Belle Radici, and their clothing collection, Birdiebee, which consists of intimates as well as activewear for women.
Because they are in business together it should come as no surprise that Brie and her sister have the same net worth of $6 million for a combined net worth of $12 million.
As for Brie's husband, Bryan, who is featured with them on their reality shows, he's worth $8 million and has an annual salary of $2 million, according to Celebrity Net Worth.
Check out The Cheat Sheet on Facebook!