What is the Net Worth of 'Property Brothers' Hosts Jonathan and Drew Scott?
Find out how much 'Property Brothers' Hosts Jonathan and Drew Scott are worth today.
If you're a fan of home renovation and design shows then chances are you've seen Property Brothers. Twin brothers Drew and Jonathan Scott have been a staple on HGTV since 2011 and helped countless families turn fixer-uppers into dream homes.
The Scotts have gained quite a following over the years and their fans want to learn everything they can about the siblings from what their net worth is to who is technically older. Here are the answers to those questions plus what the twins' response is to allegations that their show is fake.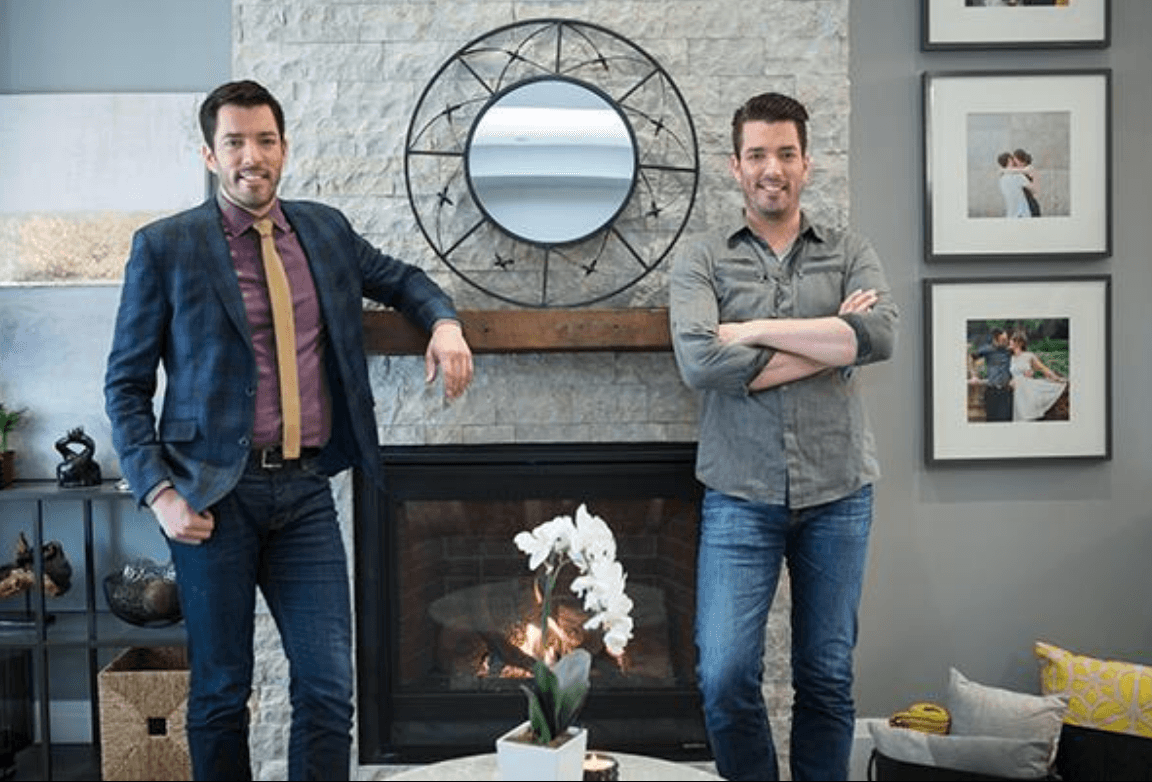 Their net worth
Jonathan is the contractor of the duo and Drew is the realtor. The brothers are worth $10 million apiece for a combined net worth of $20 million.
In addition to their hosting gigs on HGTV, the brothers have written three books and co-founded the production company Scott Brothers Entertainment. They also launched their own lifestyle brand called Scott Living.
The twins are originally from Vancouver and today reside in Las Vegas.
Who is older?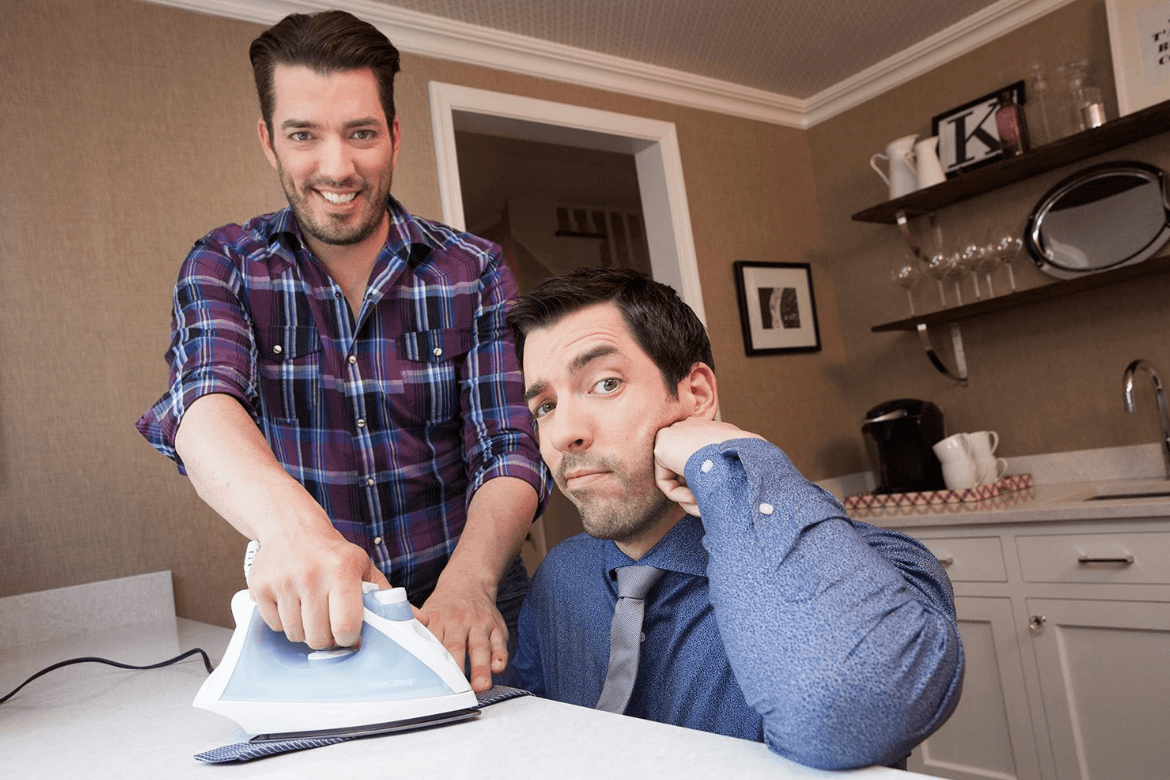 During an interview with the Miami Herald, the twins answered a few general questions about themselves including who's older and taller.
"I'm four minutes older. Of all the competitions in our life, I won the first one. Though Drew is a quarter inch taller," Jonathan said before adding, "When I have my hair puffed up and construction boots on, I'm taller."
Drew then revealed that his mother wasn't even expecting twins so he was a huge surprise.
"I was a surprise. Our mother was told there was only one baby," he explained. "Back then they didn't do ultrasounds unless there was a complication … We came out at 6 pounds, 3 ounces each, which is a lot for twins."
Jonathan and Drew also have one older brother, James Daniel.
Is Property Brothers staged?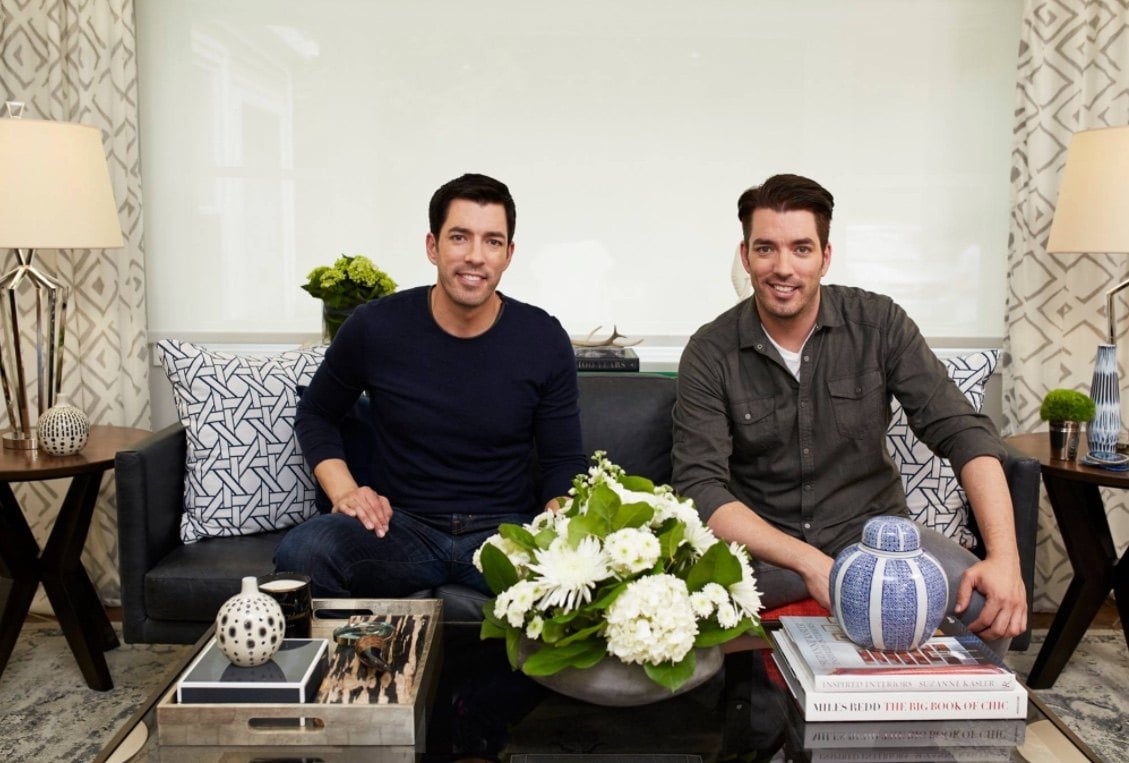 Like many other programs on HGTV, people have questioned the legitimacy of Property Brothers and wondered if what viewers see is actually how things happened or if the series is scripted.
The show works with couples who have already started the house hunting and home buying process. Instead of just beginning the search after they meet Drew. When speaking to Popsugar, Jonathan explained why they need to work with families who are far along in the process.
"We have homeowners who have identified a house that they already like. Because everything moves so fast for the show, we have found that it doesn't work well for people who haven't even started searching," he said. "It needs to be people who really have started to narrow down the stuff that's important to them."
Jonathan also admitted that he's not that involved in the demolition because he's more focused on the design. "I'm never laying 5,000 square feet of flooring … I have flooring companies, kitchen companies, and all of that jazz, but I can do and have done all of the work."
Follow The Cheat Sheet on Facebook!