What is the Net Worth of 'The Vampire Diaries' Star and 'Batwoman' Director Paul Wesley?
From on-camera roles to behind-the-scenes gigs, Paul Wesley is a versatile artist with expertise in many areas. With over 20 years of working in the media, the entertainer has racked up a long list of credits, which has allowed him to bank a large amount of capital. Here's a breakdown of Wesley's career highlights and his total net worth.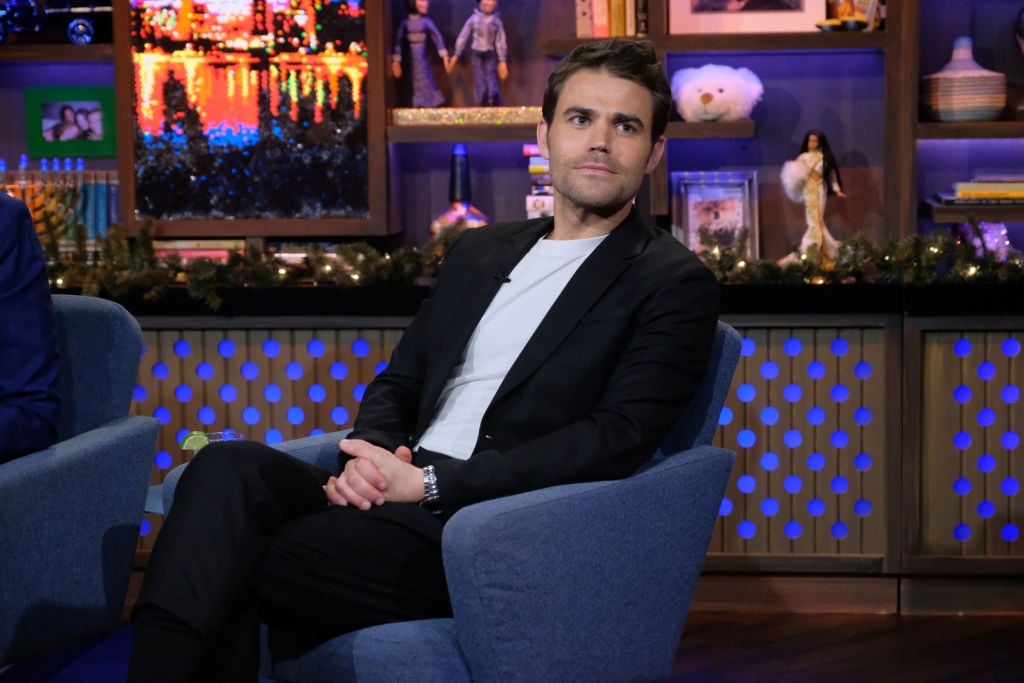 Paul Wesley, from Jersey boy to soap star
Wesley is from New Jersey but was heavily influenced by his cultural heritage. Recently, the actor spoke on The Kelly Clarkson Show about growing up around his Polish grandparents, who created original stories that they told to Wesley as a child. It is no wonder that he grew up to become a storyteller too.
As a teenager, Wesley began his career on daytime soaps, including a guest role on Another World, and a stint on Guiding Light. The actor, who at the time was credited as Paul Wasilewski, also popped up on soapy primetime programs, such as Everwood and The O.C. He continued to make the rounds in Hollywood with parts on various series, television movies, and feature films before changing his stage name to Paul Wesley in the mid-2000s.
Paul Wesley, supernatural sensation
Wesley stayed busy on the big and small screens, nailing roles in many different genres, and working alongside Hollywood heavy hitters. In 2009, a career-defining role on The Vampire Diaries skyrocketed him to worldwide superstardom.
On The Vampire Diaries, Wesley starred alongside Ian Somerhalder as one of the Salvatore brothers, vampire siblings vying for the affections of a small-town sweetheart named Elena Gilbert. The CW series ran for 171 episodes over eight seasons.
After The Vampire Diaries ended in 2017, Wesley completed a series of projects, including his latest role on, Tell Me a Story. The CBS All Access drama reimagines fairytales with a unique spin, something that echoes the actor's childhood, growing up with elders who made up stories for Wesley as a boy.
Fan who want to check out some of Wesley's work are in luck. Tell Me A Story is available on CBS All Access and The Vampire Diaries is now streaming on Netflix.
Paul Wesley, writer, producer, and director
Adding to his repertoire, Wesley has vast experience behind the scenes. His first producing gig was in 2010 when he worked as an associate producer on the film, Norman. Since then, Wesley scored producing and executive producing credits in various works, including The Vampire Diaries and the upcoming supernatural television series, Possessed.
Wesley made his directorial debut with The Vampire Diaries Season 5 Episode 18, 'Resident Evil,' and has continued directing consistently. Most recently, Wesley has nabbed directing jobs on several shows on The CW, including Roswell, New Mexico, Legacies, and Batwoman.
Paul Wesley, entrepreneur
On The Vampire Diaries, Wesley and Somerhalder's characters took sibling rivalry to an extreme level. Off-screen, the actors appear to have a much friendlier relationship, so friendly that they have gone into business together.
On The Kelly Clarkson Show, Somerhalder revealed that he and Wesley are launching a bourbon brand. While details are yet to come, it is a safe bet that the libation will appeal to whiskey lovers and TV buffs alike.
Paul Wesley's net worth
According to celebritynetworth.com, Wesley's estimated net worth is $6 million. He is an entertainer and businessman with several income sources, including on-camera gigs, behind-the-scenes work, and beyond. He continues to diversify his career interests and is potentially on a path to even more creative and financial successes.
Read more: 'The Vampire Diaries': Paul Wesley's Face is Being Used Illegally