What Is the 'Streisand Effect' and Why Does 1 Expert Think Meghan Markle Could Experience It in the Near Future?
Meghan Markle could end up having something in common with Barbara Streisand. There is a phenomenon in Hollywood called the "Streisand effect," and some people believe Meghan could experience this in the future.
Meghan, Duchess of Sussex is usually not mentioned in the same breath as Barbara Streisand, but the two of them could end up having something in common. There is a phenomenon in Hollywood called the "Streisand effect," and some people believe Meghan could experience this in the future. Read on below to find out what the 'Streisand effect' is and how it could be related to Meghan.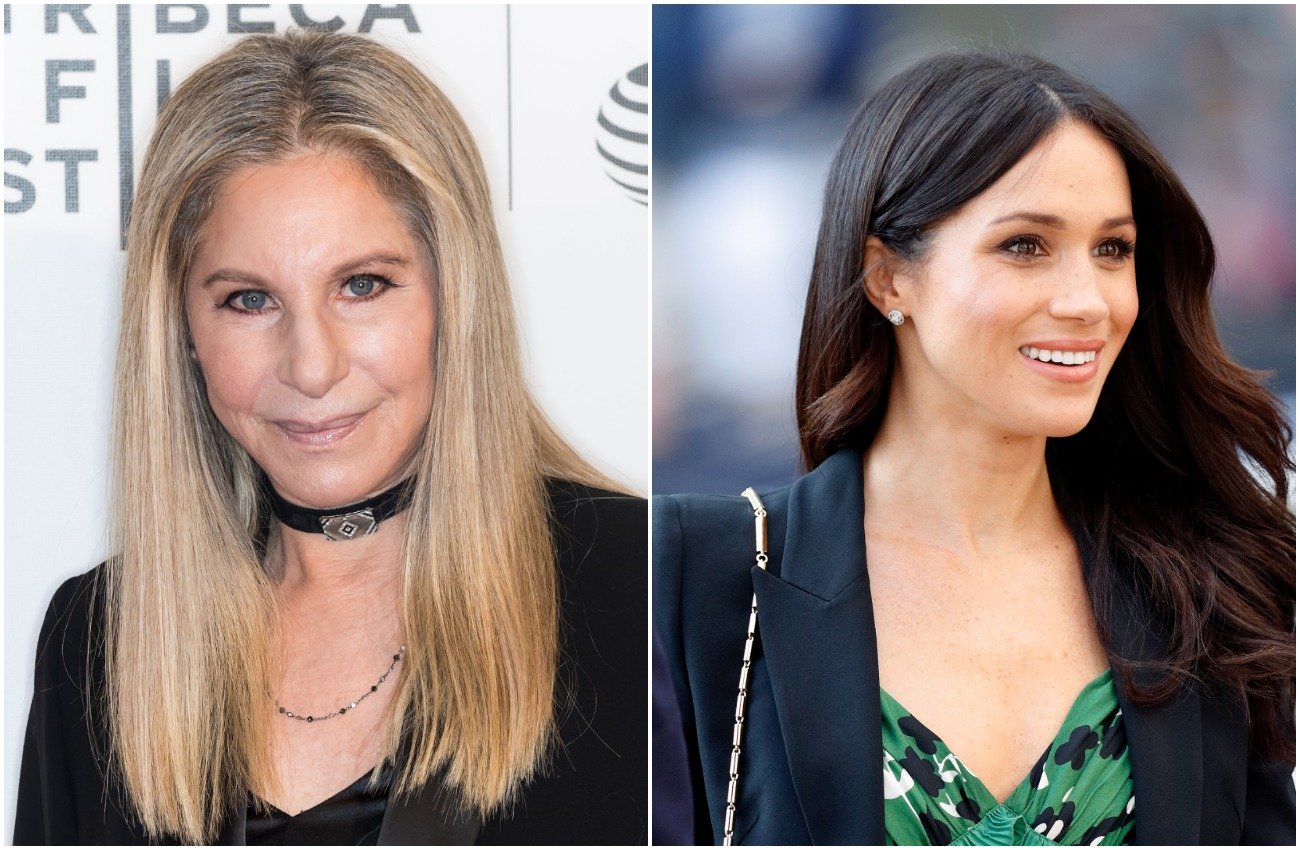 The 'Streisand effect' comes from an incident related to Barbara Streisand
The term "Streisand effect" was coined 15 years ago to describe a phenomenon in which sometimes an attempt to cover up negative information backfires, leading to more attention paid to it instead.
In 2003, singer Barbara Streisand sued a photographer named Kenneth Adelman for publishing aerial photographs of her house as a part of his images of the California coast line. Streisand claimed this was an invasion of privacy.
According to the BBC, the pictures of Streisand's house were only downloaded six times before the lawsuit. However, because of the attention brought to them, they ended up being viewed over 420,000 times. The case was later dismissed.
What does this have to do with Meghan Markle?
Meghan is currently involved in a lawsuit of her own in which she also claims an invasion of privacy. She and her husband, Prince Harry, filed a lawsuit against a few British newspapers in 2019 for publishing a private letter she wrote to her father.
However, Associated Press Ltd (ALN), the company that owns the newspapers, claims Meghan purposely puts private details about herself out there in the public eye. They cite a People interview with five of her friends as well as the book Finding Freedom, which many people believe is a collaboration between the Sussexes and the writer.
Although Meghan and her team have denied any involvement with the People interview and the book, a legal expert believes Meghan should drop the lawsuit anyway. This is because, as the lawsuit drags on, ALN could dig up more information about Meghan's PR strategies.
"The risk is that how she curates her reputation, what she allows into the public domain and what she doesn't, are now things that will be picked over by lawyers in cross-examination," attorney Mark Stephens told Newsweek. "The stakes are enormous because at the moment her reputation is not damaged particularly."
He related the "Streisand effect" to Meghan's case, saying, "The more that she protests about wanting to protect her privacy, the more that people are going to investigate how she has curated the Streisand effect of amplifying the positive PR and negativizing the other PR."
Another critic compared Meghan Markle's lawsuit to Johnny Depp's
Back in July, writer Maureen Callahan also warned of something similar happening to Meghan. Callahan brought up Johnny Depp's lawsuit against British newspaper The Sun, which ended up revealing a lot of unsavory information about his marriage to Amber Heard.
"Depp filed suit over just one adjective, 'wife-beater,'" Callahan wrote in an article for the NY Post. "But instead of a trial narrowly focused on that word, the world has been made privy to the most grisly, humiliating details of his ill-fated marriage to ex-wife Amber Heard — evidence submitted in everything from Depp's drug binges at breakfast to Heard, or one of her friends, pooping in the marital bed."
Callahan continued, "And just like that, the Coolest Guy in the World has become, perhaps irrevocably, a sad caricature of an aged-out, irrelevant movie star."
Callahan warned that Meghan's reputation could potentially go down a similar path should she and Harry keep insisting on fighting with the press.