What Is the Theme Song for 'Sesame Street'?
The 'Sesame Street' theme inspires nostalgia. After all, thanks to the song, you can probably tell anyone "how to get to Sesame Street."
Enjoying children's TV shows is a classic part of growing up. Although tots now have access to streaming services and seemingly endless YouTube content, it's still hard to beat the classics. Sesame Street has spent over 50 years on the air, balancing fun skits with educational sing-alongs. And just a few notes of its theme song can inspire nostalgia.
After all, it's thanks to the song's "sunny days" opening that kids and parents alike can tell you "how to get to Sesame Street." 
'Sesame Street' has been a children's classic since 1969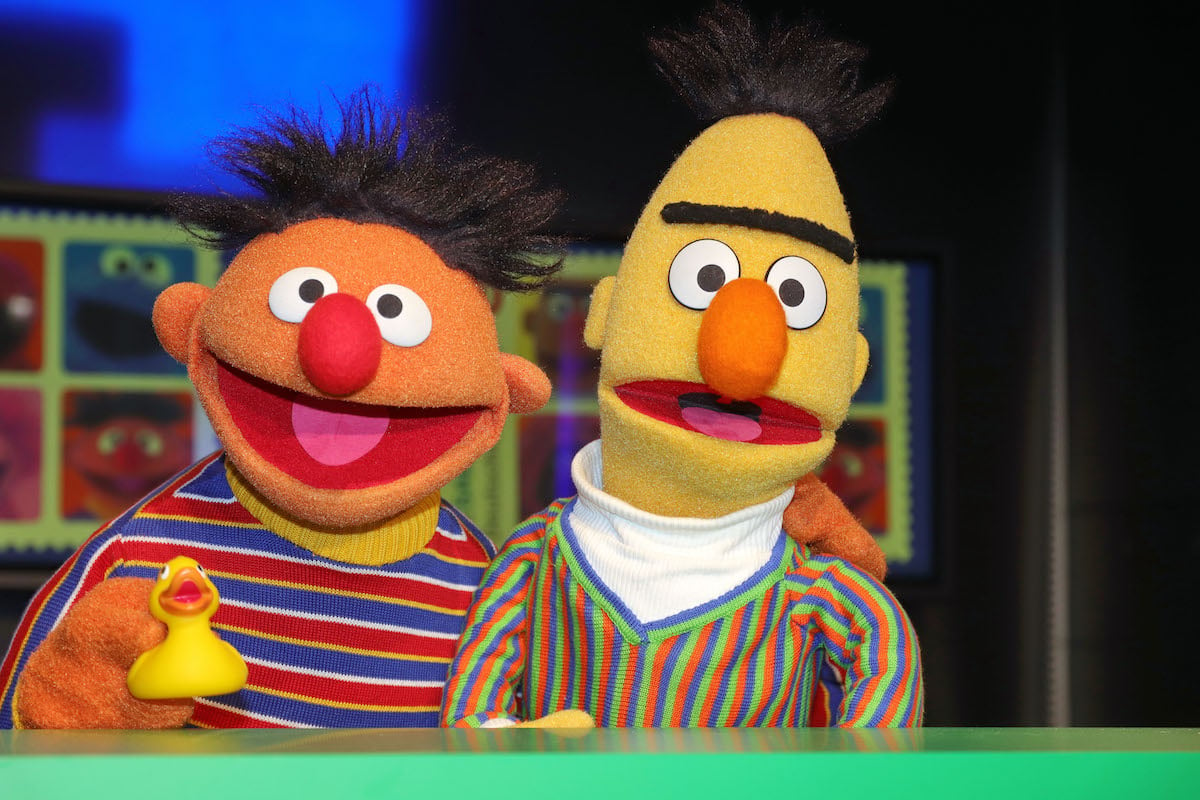 The PBS children's show Sesame Street has been around so long that it debuted when PBS was still called "National Education Television." According to Britannica, half of all preschool-aged children in America still watch the show. Its immense staying power has made it one of the longest-running TV shows in history, with over five decades of songs, skits, iconic guest stars, and other kid-friendly programming. 
Despite its immense popularity, fans have faced tense moments where it seemed like their favorite puppet crew would leave the air forever. Funding cuts for public broadcasting and declines in viewership have made it difficult for Sesame Street to find dollars for its $100 million yearly operating budget, the Hollywood Reporter says. Even with merchandise and copious children's literature, the Sesame Workshop nonprofit still sees donations making up a third of its annual revenue. 
Fans are optimistic the show's 2015 move to HBO will mean more financial stability. However, it's unknown if PBS can continue to afford airing rights. Still, with the beginning of each episode still promising "sunny days," we can't help but remain hopeful. 
Every episode opens with 'Sunny Days'
Over the years, many musical guest stars have visited Sesame Street. They include everyone from One Direction to Cher, Billboard reports. Still, even pop charts' top talents can't beat the iconic "Sunny Days" theme song. With lyrics like, "It's a magic carpet ride/Every door will open wide/To happy people like you," the theme immediately conveys welcoming, positive vibes to viewers young and old. 
According to Mental Floss, Joe Raposo composed the song. He also did some work for shows such as Three's Company and The Electric Company. But we're lucky he eventually found his way to Sesame Street. He was also the mind behind other classics like "Bein' Green" and Cookie Monster's "C is for Cookie." 
Bruce Hart made the song complete with his lyrics — iconic words that remained the same through many remakes and remixes. But despite its longtime popularity, the song has received some harsh criticism. 
The show's creator hated the happy tune
The theme was a hit with kids but missed the mark with Sesame Street creator Jon Stone. In Michael Davis's book Street Gang: The Complete History of Sesame Street, Stone said Raposo's composition was "brilliant." At the same time, he called Hart's contribution "platitudinous kiddie-show lyrics." Although "kiddie-show lyrics" would seem on-brand for Sesame Street, Stone had hoped the words could be edited for the debut. But Hart never got around to it. 
The rest of the public seems to have taken no issue with the song. Fortunately for Stone, he claims royalties for the "lyrical embarrassment."