What Is the 'True Blood' Cast Up to Now?
Around the turn of the century, America's movie and TV show fans renewed a fascination with zombies, werewolves, and vampires. 
True Blood was one show that cashed in on that interest. The series was based on the book series, "The Southern Vampire Mysteries," written by Charlaine Harris, the first of which, "Dead Until Dark," was published in 2001. 
The highly watched series aired on HBO from 2008 through 2014 also brought more attention to Harris's books. Sookie Stackhouse, portrayed by Anna Paquin, is a telepathic waitress living in a fictional town in Louisiana. She narrates the books and is the center of the TV series.
Since the show ended in 2014, the actors from the series remain favorites to their fans. Let's look at what some of them have been doing since.
Four of the lead actors
RELATED: 'The Vampire Diaries' Star Ian Somerhalder Couldn't Watch 'True Blood' For a Personal Reason
As mentioned, Paquin portrayed Sookie Stackhouse for all seven seasons of True Bloods. During the show's run, Paquin was married to Stephen Moyer, her on-screen lover, according to Us Magazine.
Professionally, Paquin has lent her voice to Ramsey in The Good Dinosaur. She was cast in the miniseries Alias Grace and appeared on the TV show, Bellevue. The 38-year-old's latest roles came in season 5 of The Affair and as Robyn on Flack.
Stephen Moyer portrayed the Civil War vampire, Bill Compton, Sookie's love interest. In real life, Moyer and Paquin had twins born in 2012. Moyer also has two children from a previous marriage. Shortly following the wrap-up of True Bloods, Moyer was cast as Milus Corbett in The Bastard Executioner.
In 2020, he starred in Fortunate Son. Moyer has expanded his experiences to producing episodes of The Parting Glass and Flack.
Ryan Kwanten played Jason Stackhouse, Sookie's brother, in True Blood. He later appeared in Apollo Gauntlet. Following, he starred in Sacred Lies. The 44-year-old former Australian soap opera star currently appears in The Oath. He has been dating Ashley Sisino since 2013, according to WDW.
Sookie's best friend, Tara Thornton, was portrayed by Rutina Wesley. Wesley has landed a few different roles since including on the show Hannibal and playing Nova on Queen Sugar. She has also taken on the job of producer for the short films Last Looks and 2 Dollars.
Divorced in 2013, Wesley is now in a relationship with New Orleans chef, Shonda.
A few more major cast members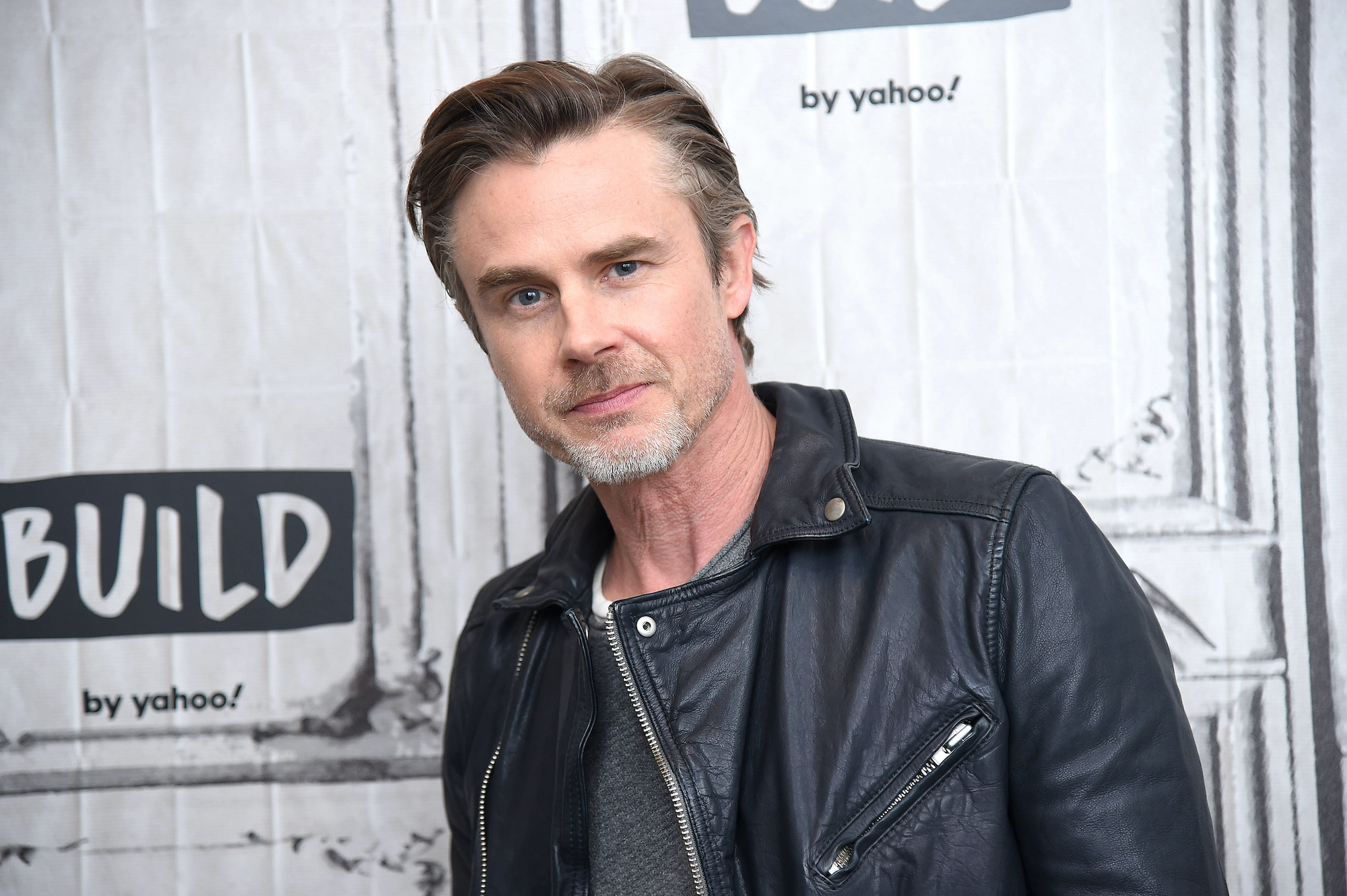 The shapeshifting bartender turned mayor, Sam Merlotte, was played by Sam Trammell. Trammell has gone on to appear in I Am Wrath and Say You Will. Back on TV, he had recurring roles on Reckoning and The Order. He also portrayed President Ben Hayes on Homeland. The 51-year-old actor has two children with his partner Missy Yager.
Chris Bauer portrayed Andy Bellefleur, the parish sheriff for all seven seasons. Since he has had a role in American Crime Story and Survivor's Remorse. He was also on Law & Order True Crime. Now 54, Bauer has been married to Laura Cunningham Bauer for 23 years. The couple has two children.
The late Nelsan Ellis played Lafayette Reynolds, a cook, and medium on the show. Following Ellis has made appearances in Little Boxes and Roxanne Roxanne. His recurring role as Shinwell Johnson on Elementary ended abruptly when Ellis suffered a heart attack attributed to alcohol withdrawal complications.
Portraying Jason Stackhouse's best friend, Hoyt Fortenberry, Jim Parrack appeared in all seven seasons. Parrack has had no lack of work since, appearing in Fury and Wild Horses, as well as The Adderall Diaries and Suicide Squad. He also appeared in 9-1-1: Lone Star.
Until shutdown by COVID-19, he was portraying Slim in the Broadway Production, Of Mice and Men, based on John Steinbeck's novel, according to IMDb.
In True Blood, 53-year-old Carrie Preston played waitress Arlene Fowler, who later became the bar owner. She netted an Emmy Award for her role as Elsbeth Tascioni on The Good Wife.
She also had recurring roles on Crowded and Person of Interest and appeared in Grace and Frankie. Preston has been married to fellow actor Michael Emerson of Person of Interest fame, since 1998.
Watch for an upcoming 'True Blood' reboot
With continued interest in the show, HBO has announced a True Blood reboot, according to The Hollywood Reporter. 
Riverdale creator Roberto Aguirre-Sacasa is in charge, and original True Blood creator Alan Ball, is also involved. But some former cast members were not aware of the project.
Paquin replied to The Hollywood Reporter's tweet of the reboot, saying, "Well, this is the first I am hearing about this." As of yet, it is unclear when this reboot may happen and whether any of the original cast will be returning.