What Is The Weeknd's Real Name and Where Is He From?
The Weeknd rose to fame several years ago with hit songs like "The Hills," "Can't Feel My Face," and "Starboy." Last year, he also continued to achieve immense success with his singles "Heartless" and "Blinding Lights."
While music fans might be familiar with The Weeknd's impressive discography, not many people know who the man behind the famous tracks is. If you're wondering about The Weeknd's background, read on below to learn more about the 30-year-old artist.
The Weeknd was born and raised in Canada to immigrant parents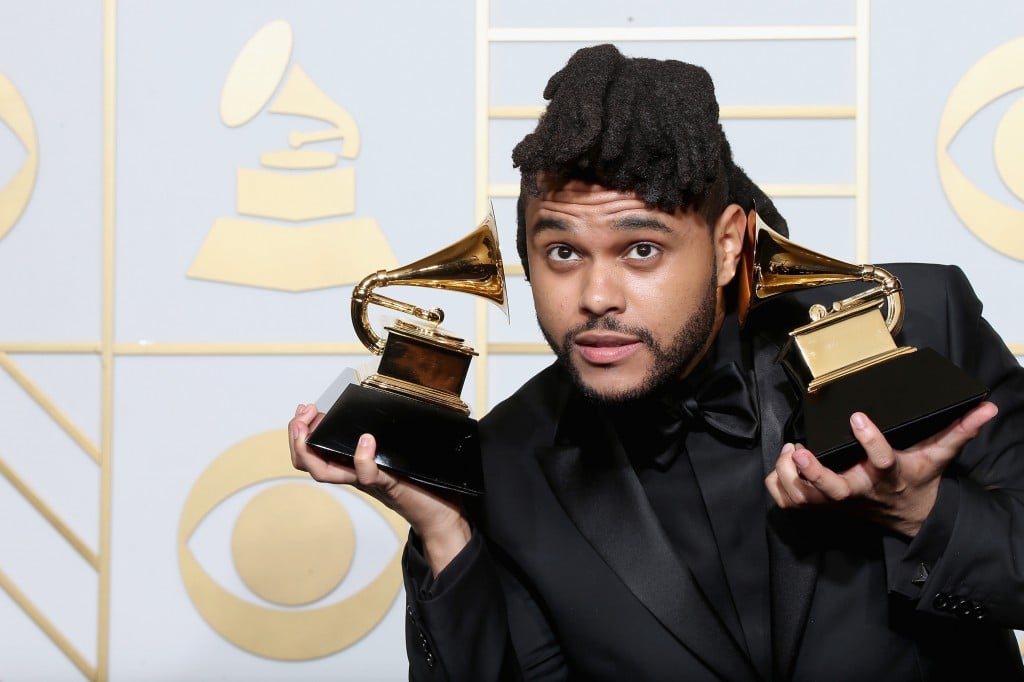 The Weeknd was born Abel Makkonen Tesfaye on February 16, 1990, in Ontario, Canada. His parents are Ethiopian immigrants who moved to Canada a few years before he was born.
He grew up in Toronto and was mostly raised by his grandmother and mother. His father was mostly absent from his life. In an interview with Rolling Stone in 2015, The Weeknd said: "I saw him vaguely when I was six, and then again when I was 11 or 12, and he had a new family and kids. I don't even know where he lived — I'd see him for, like, a night. I'm sure he's a great guy. I never judged him. He wasn't abusive, he wasn't an alcoholic, he wasn't an a***hole. He just wasn't there."
As a teenager, The Weeknd experimented with drugs. He got kicked out of school at the age of 17 over what he claimed was "some incident." He ended up transferring to a new school, but after a while, he decided to simply drop out altogether.
How The Weeknd came up with his stage name
He started working on music in 2010 after meeting producer Jeremy Rose. The two of them began collaborating on songs that The Weeknd would upload to YouTube.
This was when he decided to go by his stage name. In a Reddit AMA, he shared the story of how he got this name, saying: "I left home when I was about 17 dropped out of high school and convinced [fellow member of XO record label] Lamar to do the same lol. We grabbed our mattresses from our parents threw it in our friends shitty van and left one weekend and never came back home… I hated my name at the time though so I tried it as a stage name. It sounded cool. I took out the 'e' because there was already a Canadian band named The Weekend (copyright issues)."
However, Jeremy Rose claimed in an interview with Vice that he was the one who came up with the name. According to Rose, the two of them started a group together and called themselves "The Weekend." After they fell out with each other, his partner took the name and dropped the "e."
The Weeknd is known for his unique hairstyles
Aside from his unique name, The Weeknd is also known for his various hairstyles. When he first became popular, fans took note of his updo style, which has been described as a palm tree and a rooster.
However, he has since cut his hair a few times. In 2016, he shared with Beats 1 that having short hair was freeing in certain ways.
"It was the greatest feeling of all time [cutting it off]. It was so good," he said. "I could sleep better, I felt lighter, and when I perform, I perform better and feel better, it's cool. The best part about all of it, I get to wear f***ing hats again. Wear a f***ing cap and walk into a restaurant and nobody knows it's you, It's the greatest feeling."
As someone who experiments a lot with his music and his looks, it's clear that The Weeknd has a lot more in store for fans in the coming years.