What is the YouTube Channel Smosh Doing Now?
In the future, YouTube may be looked at as the greatest breeding ground of talent in the history of the internet. So many people have been discovered on the platform over the years it's easy to forget half of them. In some cases, it was group efforts where talent could get their foot in the door as entertainers.
"YouTubers" continues to be a term used to describe YouTube stars who keep attracting viewers. Some of these channels have been around since the early days and continue to thrive. One beginning in the mid-2000s was like a YouTube version of Saturday Night Live: Smosh.
When did Smosh first begin?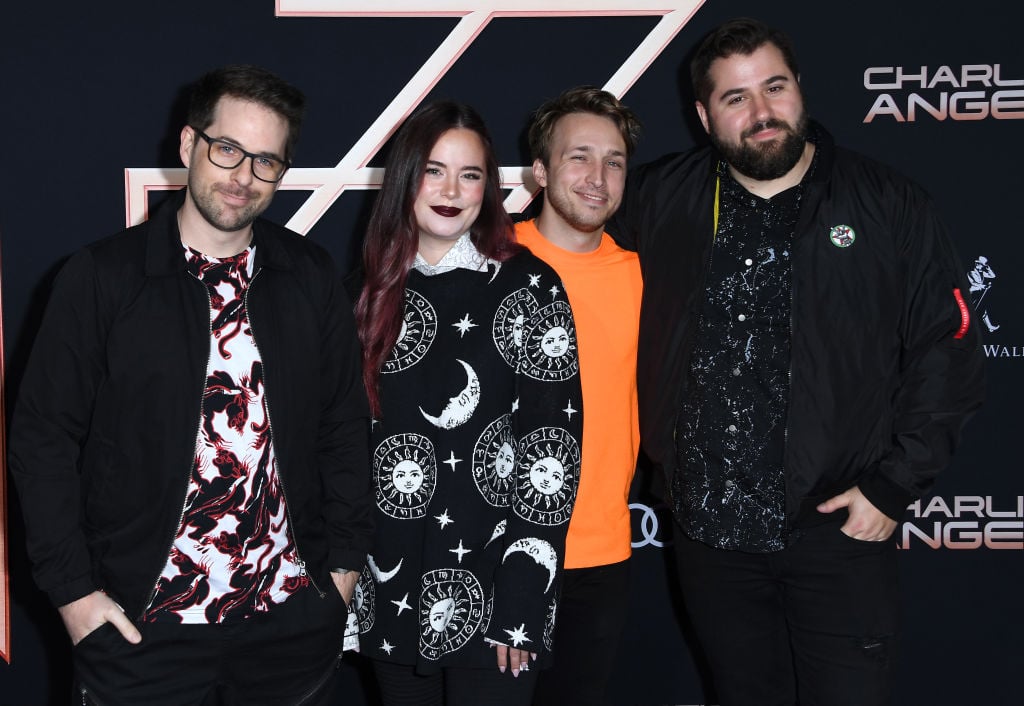 Not many know Smosh was one of the first major success stories when YouTube Channels became a marketable media venture. When Smosh first debuted in November 2005, the co-founders of this satiric repertory were Ian Hecox and Anthony Padilla. In the early days of the platform, they built a small empire with this channel, eventually expanding to ten channels with billions of total views.
In the beginning, it was more about animation parodies, with their first video being a satire on Pokémon's theme song. Into 2006, they started creating more live-action parodies, ribbing pop culture or everyday life.
Typical videos making the rounds include "Every Annoying Person Ever," plus general musical parodies of video games, music videos, or movies. Doing observational comedy about life in general made their name. Eventually, Hecox and Padilla started to expand their channel within a year of operation. They knew things would be more lucrative if they created recurring content with a regular repertory cast.
Some of the other cast members have been with the show since the beginning
Some familiar names from Smosh might include Noah Grossman, Keith Leak II, Courtney Miller, Olivia Sui, and Shayne Topp. Hecox still heads the cast, however, and he's continually credited as the official founder with Padilla.
It's rare for a video operation like this to maintain the same players for so long, something Saturday Night Live hasn't done. One good reason is the insane amount of views Smosh has received over the last 15 years. No wonder they want to stick around for as long as possible.
Over the years, they've created numerous, regular shows, including one channel all done in Spanish. Most of those channels are still going, but the main channel still gets the strongest following.
Some of the recurring video series they've introduced include the popular Food Battles, If [Blank] Were Real, and frequent videos of their live stage shows.
Looking for a new buyer
In more recent years, Smosh ran across some internal business challenges. The digital media company Defy Media (the owner of Smosh) instigated some frustrating creative strife. This led to Padilla leaving the brand in 2017.
Defy Media suddenly shut down the company in 2018, giving the impression Smosh was about to become a major media casualty. Fortunately, they found another buyer last year in Mythical Entertainment, owned by fellow YouTubers Rhett McLaughlin and Link Neal.
While this led to some cast changes, a good portion have stuck together with the hope to take Smosh to new comedic and viewership levels. No doubt a good portion of America still aren't aware of Smosh, something many should amend in a time when we need comedy more than ever.
Whether it means Smosh will eventually move to TV or streaming is still an interesting thought. With YouTube being a network unto its own, there arguably isn't any need, if ultimately isolating more possibility of reaching even bigger audiences.