What Is 'Thor: Ragnarok' Director Taika Waititi's Net Worth?
If you don't know who Taika Waititi is, you should. The New Zealand-born director has established quite the resume in the past 20 years.
If you don't know who Taika Waititi is, you should. The New Zealand-born director has established quite the resume in the past 20 years. His credits include directing, producing, and several acting gigs. But if you think his resume's impressive, take a look at his Instagram feed. The page reads like a photo album of the who's who in Hollywood. 
In recent years, Waititi has been attached to some BIG projects (ahem, MCU) but he still manages to fly relatively low under the radar. But if his future projects are any indication, that won't be the case for long.
With some popular projects in the works, It's only a matter of time until more people start talking about the 44-year-old director. So what has he done and what is his net worth?
Talk about an impressive resume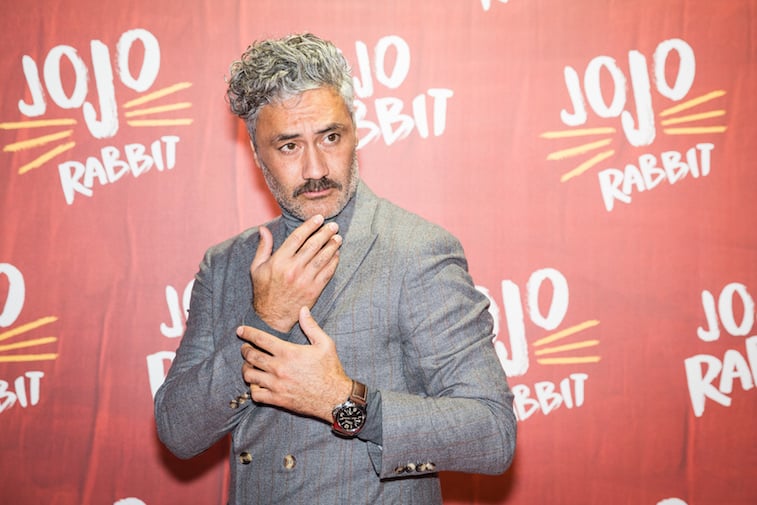 If you were to name some of the biggest movies and television series of the past decade, what would that list include? Chances are The Mandalorian and several movies from the Marvel Cinematic Universe would make that list.
The Avengers series is one of the most successful movie franchises of all-time and The Mandalorian — hello, baby Yoda! But did you know that Waititi is attached to both franchises?
The Green Lantern was the Kiwi's first acting credit in the U.S. and his first directing credit stateside was a video short for Thor. Since his first couple of credits, the projects have only gotten bigger and better.
He got his first "directed by" credit for Thor: Ragnarok and he has appeared in movies such as the aforementioned Thor as well as Avengers: Endgame, The Mandalorian, and Rick and Morty.
A director who likes to cast himself
Did you notice a pattern up there? Waititi has appeared in several movies where he is also credited as a director. The first time this happened was in the New Zealand short, Heinous Crimes. But once he did it once, he just couldn't stop.
Since Heinous Crimes, Waititi has directed and appeared in several New Zealand features as well as a number of US credits. His US dual-credits include Thor: Ragnarok, Jojo Rabbit, The Mandalorians, and the upcoming Thor: Love and Thunder, and The Suicide Squad, both set to be released in 2021. 
The director's star is on the rise
It's clear to see that Waititi's credits are getting bigger and bigger. And Hollywood is taking notice. Not only did he land a directing spot on The Mandalorian, but it appears that his name is being floated around for a new Star Wars movie.
The Hollywood Reporter says that the director has been approached about making a Star Wars movie. Waititi has yet to comment on this rumor. 
Along with his big-name movies and big-time rumors, it looks like he is finally getting recognition when it comes to the award shows. This year the director received two Oscar nominations for Jojo Rabbit, Best Motion Picture, and Best Adapted Screenplay. 
How much is Taika Waititi's net worth?
Waititi has been in show business for 20 years and has been a part of several massively successful movies. So where does this put him in regards to net worth?
According to Celebrity Net Worth, the director has an estimated net worth of $3 million. 
Though $3 million may not seem like a lot when it comes to Hollywood standards, considering the director is only 44-years-old and has already racked in some seriously impressive credits, there's no doubt that his net worth will continue to grow.
And if he can pull in one or both of those Oscar wins, this is surely only the beginning of what we will see of Taika Waititi.