What Is Tiger Woods' Ex-Wife Up to Now?
Ten years ago, the world was shocked when reports came out that Tiger Woods had cheated on his wife, Elin Nordegren, with a string of women.
These news allegations were also followed by the release of raunchy text messages exchanged between Woods and his mistresses. Woods and Nordegren divorced in 2010, and this cheating scandal soon became one of the most infamous that the sports world has ever seen.
While Nordegren's name was everywhere back then, she no longer appears on front page news like before. As such, many onlookers are probably wondering about how she has been living her life since her famous divorce from Woods.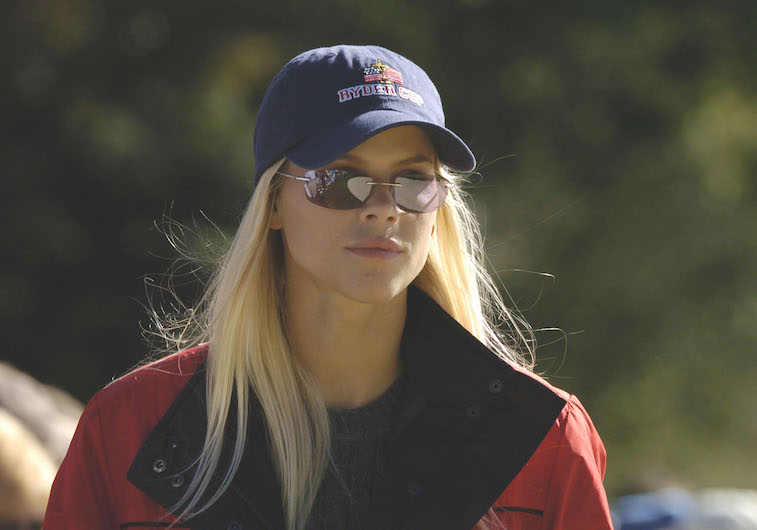 Elin Nordegren went through therapy after the divorce
Nordegren was silent from the media for a few years after the divorce, but she opened up to People in 2014.
In the exclusive interview, Nordegren shared that she went through "intensive therapy" during the divorce and she still continued to see a therapist here and there to "keep working on myself."
Nordegren graduated from college with honors in 2014
A part of "working on herself" also involved getting an education. In 2014, Nordegren graduated from Rollins College with a degree in psychology and a 3.96 GPA. Because of her outstanding achievements, she was even invited to speak at the graduation ceremony.
Nordegren also told the Orlando Sentinel that she did not attend a lot of events outside of her classes because she was "a little too old for the frat parties."
It was reported in 2018 that she was pursuing her master's degree, but there has been no word yet on when she completed it.
She dated a billionaire
In 2011 — a year after her divorce from Woods was finalized — Nordegren began dating Chris Cline, a billionaire coal magnate. It has been said that they were together for two years, but not much else is known about their relationship since they kept things very private.
Cline passed away in a helicopter accident in June 2019.
She is now dating a former NFL player
These days, Nordegren can be seen with Jordan Cameron, who used to play for the Miami Dolphins. The couple is expecting a child together, though no due date has been revealed.
"She has been dating Jordan for a number of years, and they have kept their relationship very under wraps," a source told Page Six. "Her friends are so happy for her because he is wonderful. Elin and Jordan met at Art Basel in Miami a few years [ago], and they are both really happy and excited about the arrival of a new baby."
The insider also shared that Nordegren and Cameron want to have more children together.
Nordegren and Woods are on good terms
Nordegren and Woods have also managed to put the past behind them, and they are doing well are co-parenting their two children. In her 2014 interview with People, Nordegren said that it had always been her goal to make sure that her kids could have two cordial parents who had a good relationship with each other.
"I'm not going to deny that I went through the wringer," Nordegren told. "But I don't think I doubted we'd end up here."
Woods himself is also glad that he and Nordegren are getting along well. He told Stephen Colbert in 2016: "She's been one of my best friends and I've talked to her about so many different things and she does the same thing with me… We communicate so much better now, it's incredible. I wish we would have done that earlier on, but it's been incredible to have a best friend like that."