What Is 'Victorious' Star Victoria Justice's Net Worth?
Remember Victoria Justice? The Nickelodeon star was a staple of childhood for many Gen Zers. She had two popular shows on the network. Justice started on Zoey 101 in 2005. The show lasted until 2008.
Then, Justice got her own show on the network. Victorious premiered in 2010. The show had a three-year run, with Justice playing the main character Tori Vega. Even though the shows were targeted to children, Justice made grown-up money from her work on both shows. Now, she has a formidable net worth.
The once famous Victoria Justice steps out of the spotlight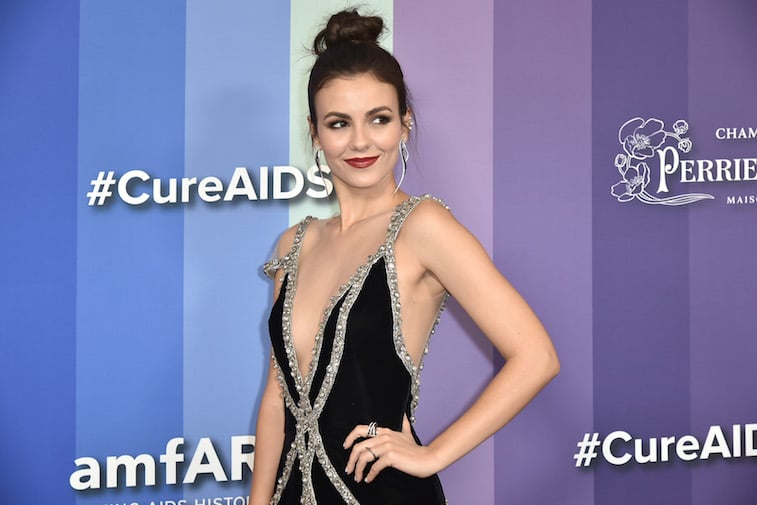 Justice's early success was impressive. Just three years after starting her acting career, she landed a big role on a popular network show.
In Zoey 101, Justice plays Lola Martinez, a new student and aspiring actress. The role probably wasn't much of a stretch for Justice. She and her family had just moved to LA two years earlier, in 2003. She was accepted into the prestigious Los Angeles Performing Arts Magnet School, so she had a lot of experience being both a new girl and an aspiring actress.
Justice is actually a double threat. She sings as well as acts. She performed songs for the Nickelodeon television musical Spectacular!, and she recorded tracks for Victorious as well.
But all that was back in the early 2010s. Justice hasn't been up to much these days. She's been on single episodes of some popular shows, like American Housewife in 2018. She was in Eye Candy on MTV, but that only lasted a season.
Her biggest credit since Victorious was probably her role on the TV remake of Rocky Horror Picture Show. She played Jane, one of the main characters. She starred alongside Laverne Cox.
Even though Justice hasn't been acting or singing a ton, that doesn't mean she's not busy.
Charity may take up most of Victoria Justice's time
Justice has a passion for doing good. She's been involved in charity work for years, and although she's not working on any big acting projects right now, she may be taking up a lot of her time with charity work.
She supports the United Nations Foundation, which does a lot of good work in developing countries. Most notably, she did a lot for their Girl Up campaign. That charity campaign benefitted girls in developing countries. In 2010, Justice went on a charity tour to help the campaign. She's also worked hard at spreading the word about the charities she supports.
It seems like her charity work is still going strong. Last year, she posted a picture of herself at a charity poker tournament on Instagram. In the post, Justice encourages her followers to learn more about the foundation that hosted the event.
Justice is a talented actress and singer. It seems like she's been taking things easy lately, but she hasn't disappeared completely. It's possible she's just relaxing until the right role comes along. After all, she can afford it.
Victoria Justice's net worth
Justice's net worth, as estimated by the website Celebrity Net Worth, clocks in at a whopping $10 million. That's pretty impressive, especially considering she's been relatively inactive in the last few years, at least when it comes to the entertainment business.
In fact, most of those $10 million probably comes from her roles on Zoey 101 and Victorious. According to Celebrity Net Worth, Justice was making around $50,000 per episode on Zoey. Her Victorious salary was probably similar, or even higher.
Justice started acting at 10 years old. She appeared in commercials, and had a few small parts on various television shows before her big break on Zoey. Her early credits include an episode each of The Suite Life of Zack and Cody and Gilmore Girls.