What Is Willem Dafoe's Net Worth?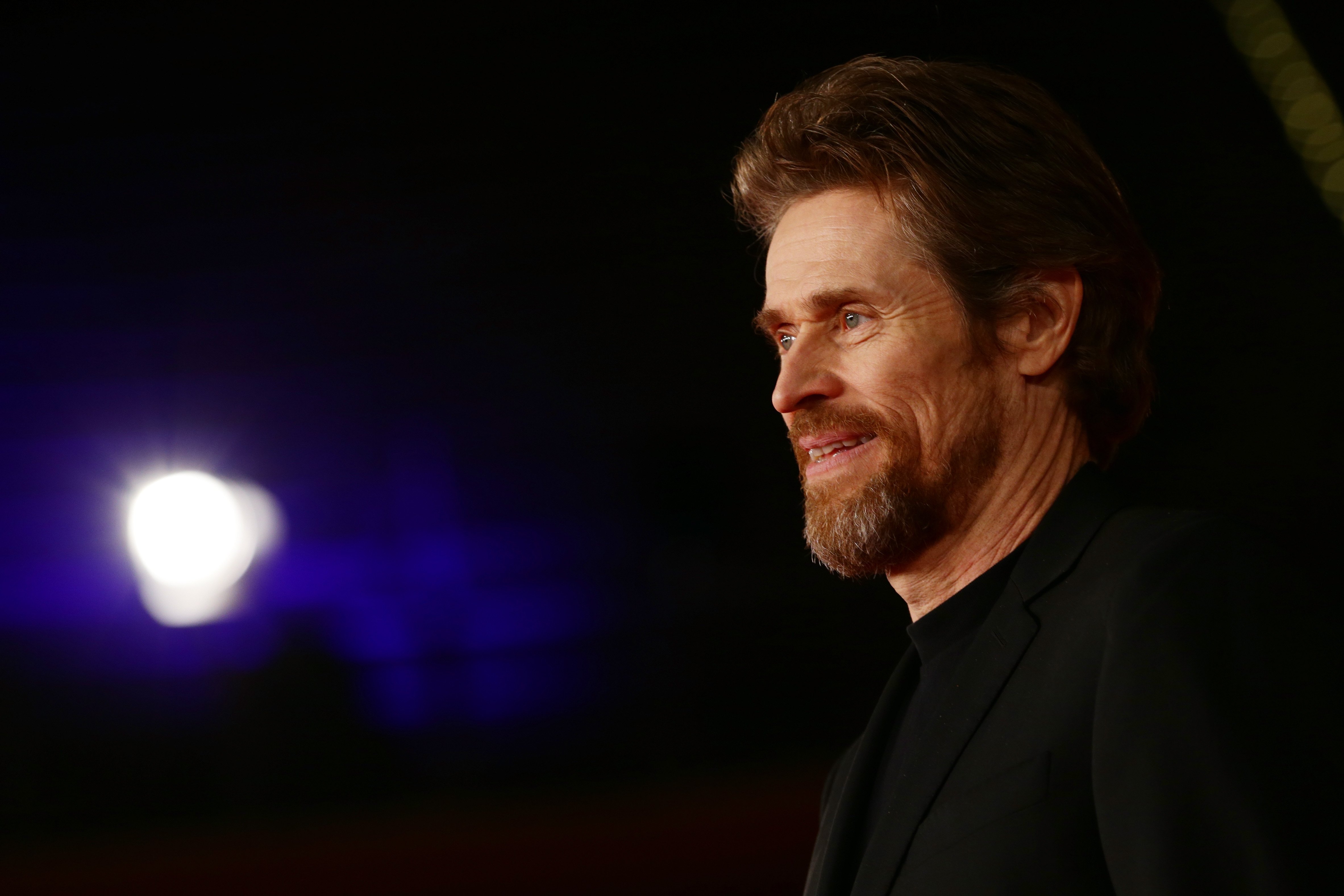 There isn't a more distinctive character actor alive than Willem Dafoe. Anyone can recognize that quirky face and sinister grin in seconds, no matter the movie part. While being a character actor might make the public assume he only stars in obscure movies, this isn't the case. He's busier than ever and appears in as many mainstream projects (including the Justice League franchise) as indie.
With a career going back 40 years, has Dafoe kept his earnings at a higher level now than his past heyday? At 63 years old, you might be surprised at how substantial his net worth is in 2019.
Willem Dafoe has roots in theater
It's no surprise the greatest character actors have their initial roots from the stage. Not only did Dafoe do the same, his roots are in "experimental" theater from Milwaukee, Wisconsin. Being a native Wisconsin resident, he knew he had to expand on this by moving to the Big Apple.
In NYC, he joined the avant-garde theater group the Wooster Group (formerly The Performance Group) that had Spalding Grey as one of its founders. Dafoe shaped his acting skills through this repertory and kept involved with it up until recent years.
One thing experimental theater taught Dafoe was to not worry about taking risks as an actor for the good of art. He's proven this many times as an actor and undoubtedly why he's still working.
Building up to 'Platoon'
After being cut out of Heaven's Gate in 1980, it wasn't until a few years later when he started making headway with praiseworthy movie roles. Those early days showed he was naturally made to play the bad guy for the most part. As you can see with fan accounts on Instagram posting early pics of Dafoe, he projected a badass look from the get-go.
Early '80s films like Streets of Fire and To Live and Die in L.A. had him playing some of the slimiest villains on the big screen at the time. A lot of those characters were psychotics, which you'd assume was the same for Oliver Stone's Platoon.
When Dafoe landed a role in that latter film, it changed his whole life. The role also wasn't a psychotic for a change, winning him an Academy Award nomination for Supporting Actor.
He's never stopped working in movies since then, slowly building to being one of the most nominated (yet never winning) actors.
Taking continually risky roles
https://twitter.com/lonelyisIand/status/1087724913782341633
If you remember back to many of Dafoe's roles following Platoon, you'll see just how much of a risk-taker he was. Starring in brave epics like The Last Temptation of Christ and Mississippi Burning were good examples of the daring and sometimes unlikable characters he played.
By the 1990s, though, he was starting to do a rare feat: Balancing indie fare with mainstream blockbusters. You can see evidence of that today with him starring in top-notch indies like The Florida Project while subsequently starring in popcorn fare like Aquaman.
Today, his film list is one of the longest and most varied of any actor of recent memory. Many of his fans even think he should have won an Oscar for The Florida Project in 2018, though he's nominated again this year for a different film.
Building wealth through continual award nominations
The best actor Oscar nominees are: Christian Bale, "Vice"; Bradley Cooper, "A Star Is Born"; Rami Malek, "Bohemian Rhapsody"; Viggo Mortensen, "Green Book"; Willem Dafoe "At Eternity's Gate." https://t.co/yo98yFf6yM

— The Associated Press (@AP) January 22, 2019
No doubt Dafoe is paid well for each of his films considering he's been nominated four times for an Oscar. His fourth is for this year's At Eternity's Gate playing Vincent Van Gogh in his final days.
Many think he should finally win when it's no secret he's still one of the best actors Hollywood has to offer. Despite this ongoing push to better himself as an actor, he certainly doesn't have to work at all based on his earnings.
What is Willem Dafoe's net worth?
Most sources say Dafoe is worth $30 million, making him not quite as wealthy as some superstar actors, yet still enough where he could retire comfortably if he wanted to.
Let's be glad he has no plans to retire, because it seems clear acting is his life. The older he gets, the better thespian he becomes in holding viewer interest every minute he's on film. Being embraced in multiple film genres is also a rare endeavor we likely won't see again in a time when actors are expected to stay in their niche lanes.