What Is Yelawolf's Real Name?
Learn more about rapper Yelawolf's real name and how he acquired his stage name.
Stage names are common all across the entertainment world, but they are perhaps most used by rappers. While some celebrities turn to stage names in order to distinguish themselves from an already famous face, rap artists tend to choose stage names that grow out of more interesting and personal associations. The stories behind these monikers provide a way for the artists to showcase something about themselves that they want fans to notice. Whether it is their hometown, their values, or their heritage, rappers' stage names can be fascinating glimpses into the musicians themselves. 
That's certainly the case for Yelawolf, whose stage name is a reflection of his cultural heritage. 
Yelawolf is the stage name for Michael Wayne Atha
Born Michael Wayne Atha, the rapper chose to go by Yelawolf because it is a reflection of his Cherokee heritage. As Billboard reports, the rapper explained that Yela "represents the sun, which is light, life, and fire." Wolf, obviously, is English, but Atha chose it quite specifically for what it represents about his personality: "'Wolf' represents my ability to survive and be a pack leader."
The Guardian reports Yelawolf was originally determined to be a professional skateboarder, but the craft started to take a toll on his body. As the injuries stacked up, he decided to turn to music instead. Signed by Eminem, he burst onto the scene with his debut album, Radioactive, in 2011. 
Yelawolf pulls from his rural background in his art
It was inevitable that comparisons would be drawn between Yelawolf and Eminem when Yelawolf's career began. After all, Yelawolf was signed by the prolific — and controversial — Detroit-based rapper. They also, as Alex Macpherson wrote for The Guardian, drew comparisons "based on the visual resemblances between two skinny white boys." While Eminem's style and lyrics were intensely defined by his Detroit upbringing, however, Yelawolf turned to what he knew best for inspiration: being raised in rural Alabama.  
"I was on some trashy white boy s**t," Yelawolf explained of his early days. "Fillin' trash bags up with Freon and huffin' it, sniffin' glue at 11, 12 years old, smokin' sherm [PCP], puttin' cocaine on weed at 13. I was a bad little kid and I went hard in the paint before I was 20." These experiences certainly show up in Yelawolf's lyrics, which often tackle rural poverty head-on, bringing rap's reputation for social commentary to an unfamiliar setting. 
Yelawolf has announced a retirement from rap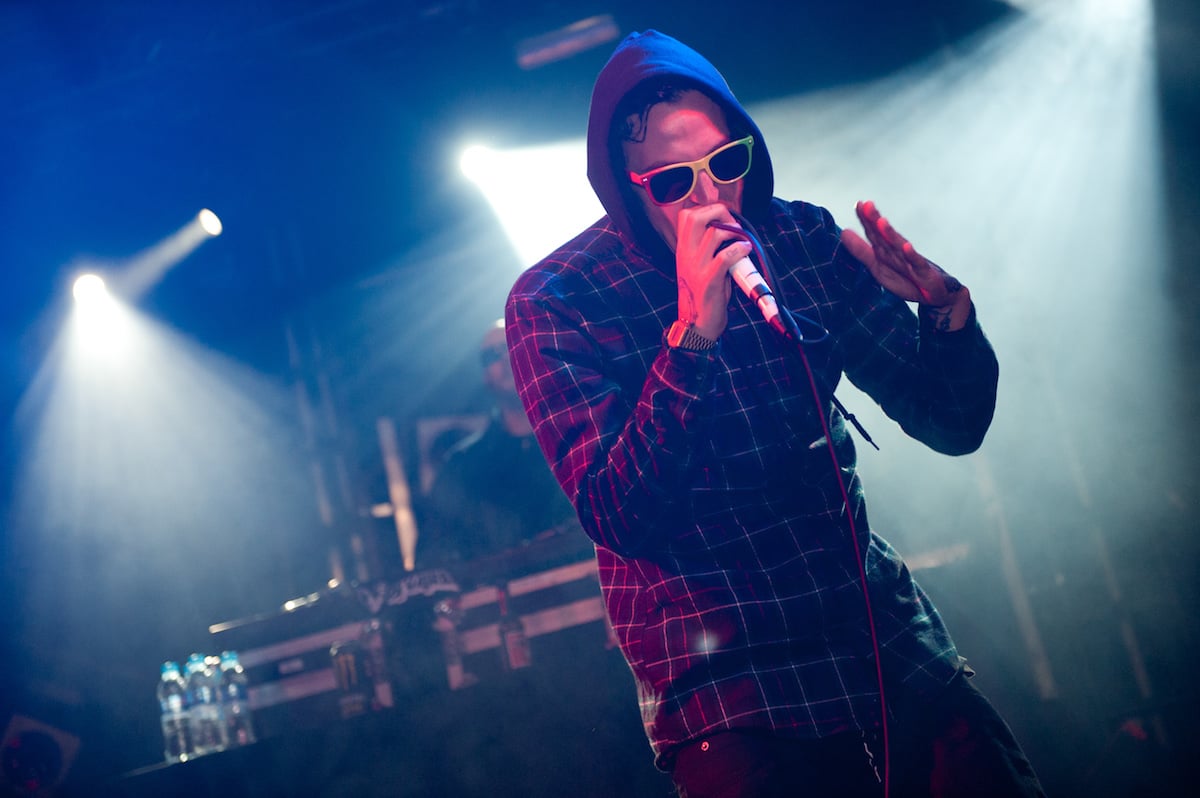 Yelawolf has put out a consistent discography over the years. After Radioactive in 2011, the rapper released Love Story in 2015. This was the most successful of his efforts, and the album hit number three on the U.S. charts overall while hitting the top place in both Billboard U.S. R&B/Hip Hop and U.S. Rap charts. This reception was fueled largely by the positive reception of the singles "Till It's Gone" and "Best Friend," the latter of which featured Eminem. 
Yelawolf released three more albums between 2017 and 2019, and he recently released Mud Mouth in April 2021. As Hot New Hip Hop reports, this sixth studio album is intended to be his final foray into the rap arena.
"I wanted to do a lot for hip-hop for my own career, the fans, and to basically tip my hat. Because Mud Mouth is it for a long time. I don't know when's the next time I'm going to return to make another hip-hop record. So I just wanted to just give as much as I could before this next phase of my career starts. Hip-hop will always be a part of my life, one of my first loves, obviously, but I am excited about the next phase of my career and where it's going to go," Yelawolf explained.
Fans don't have to worry, though. He's already got a rock and roll album on the way.