What Is Zendaya's Age? She's 12 Years Younger Than Her 'Malcolm & Marie' Co-Star John David Washington
The age gap between Zendaya and her Malcolm & Marie co-star John David Washington has created a lot of buzz lately. After filming the black and white romantic drama amid the COVID-19 lockdown in 2020, many people have expressed their concerns and opinions about the Disney Channel alum being 12-years younger than her on-screen love interest.
So, how old is Zendaya, and what has she had to say about the ongoing criticism surrounding her and Washington's age gap? Here's what we know.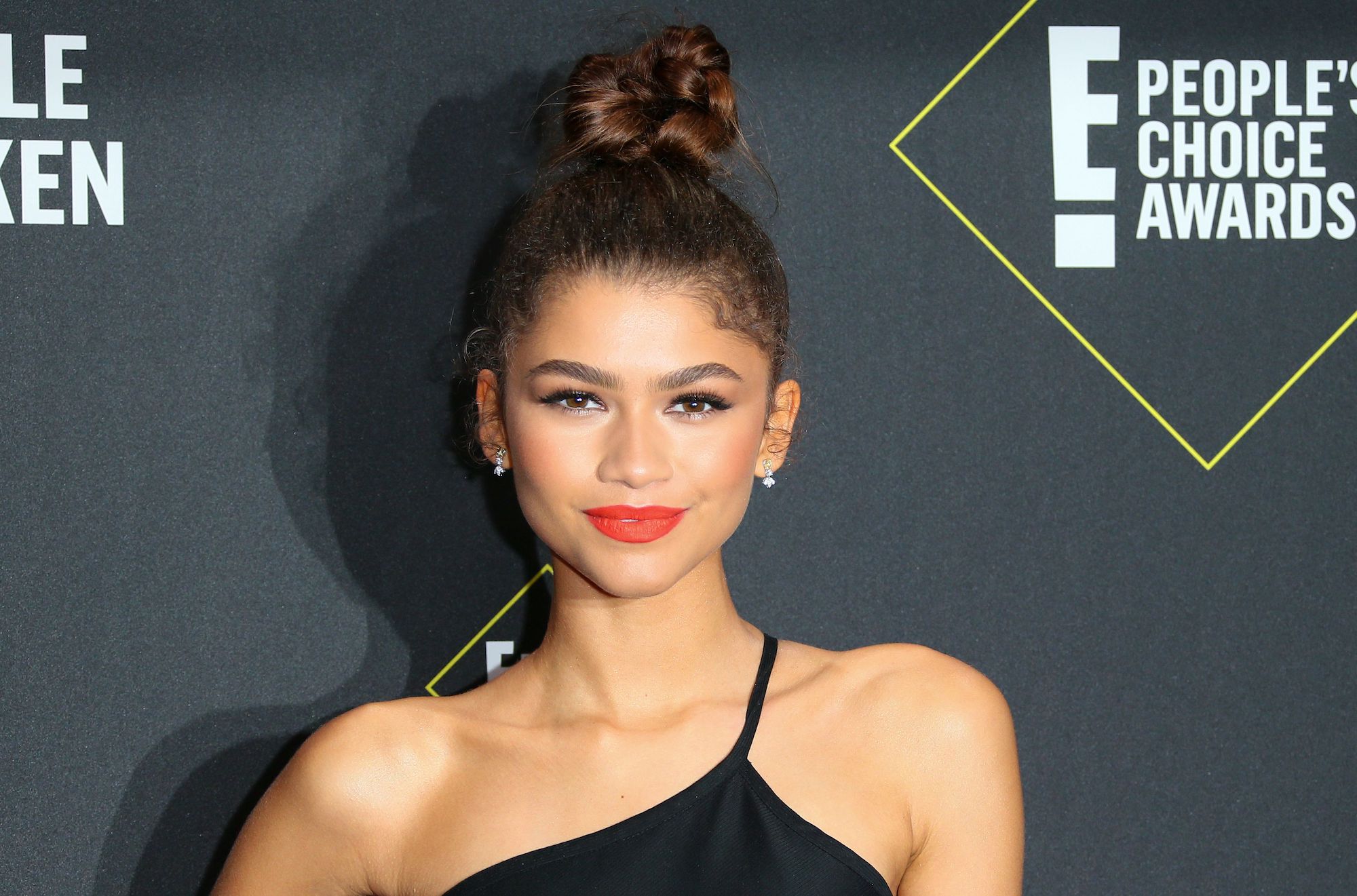 Zendaya got her acting start on Disney Channel when she was 14-years-old
Zendaya was born on Sept. 1, 1996. She began her career working as a fashion model for retailers like Macy's, Mervyns, and Old Navy. She was also featured in toys ads and appeared as a backup dancer in a Sears commercial as well as a Kidz Bop music video.
In 2009, 13-year-old Zendaya auditioned for the Disney Channel sitcom Shake It Up and landed the role of Rocky Blue. Shake It Up premiered on Nov. 7, 2010, and was watched by 6.2 million viewers, becoming Disney Channel's second highest-rated premiere in its 27-year history.
While starring in the series, Zendaya became Disney Channel royalty as she went on to star in her own Disney Channel Original Movie and record several hit songs.
After Shake It Up ended in 2013, the actor landed the lead role on the Disney Channel show K.C. Undercover, which ran from 2015 to 2018.
During that time, Zendaya made her feature film debut as Michelle "MJ" Jones in the superhero film Spider-Man: Homecoming, which was released in July 2017. From there, she continued co-starring in hit blockbuster films and was even deemed a "scene-stealer" for her incredible acting chops.
Zendaya turned 24 in September 2020
So, how old is Zendaya now? She's currently 24-years old and will be turning 25 in September 2021.
Though she's been an adult for quite some time, the Disney Channel alum has played a teenager for much of her acting career.
In June 2019, Zendaya began starring as Rue, a 17-year-old drug addict, in the HBO drama series Euphoria. The role has earned her a Primetime Emmy Award for Outstanding Lead Actress in a Drama Series, making her the youngest winner of this award.
Also in 2019, she reprised her role as high school student MJ in Spider-Man: Far from Home, which emerged as a commercial success.
Though Zendaya is known for playing young characters, she recently took on a mature role for the Netflix drama, Malcolm & Marie, which has been sparking a ton of criticism since it was announced.
Age is nothing but a number to Zendaya
Netflix's new film, Malcolm & Marie — which premieres on Feb. 5. — follows film director Malcolm and his girlfriend Marie as they evaluate their relationship after returning from his movie premiere where he forgot to thank his partner in an acceptance speech.
In the film, Zendaya stars opposite actor John David Washington who is 12-years her senior.
Though the movie is tipped to be among Zendaya's best, some social media users have expressed their concerns about the film's stars' 12-year age gap.
But since Zendaya and Washington are both adults, she says their age difference is no big deal.
"People often forget — which is understandable because I've been playing 16 since I was 16, you know — [but] I am grown," she told PEOPLE (the TV Show!) in January 2021. "I knew that, as I grow and as I evolve, there would be that moment where I could play someone my own age."
Despite shooing away criticism of her and Washington's age gap, Zendaya says she understands people's fixation on this topic but notes that she's still an adult at the end of the day.
"I've played a 16-year-old since I was 16. You have to remember, also, people grew up with me as a child," she said during an interview with E! News Daily Pop. "It's like watching, I guess, your younger sibling now, you know, they're grown…So it's hard for people to wrap around the idea that I am grown in real life. You know, even though I do play a teenager on television still."