What Italian Actress Michela De Rossi Brings to the 'Sopranos' Prequel
So far, we've learned mostly bits and pieces about the Sopranos prequel. But at least we've gotten word of many actors on board. Along with Alessandro Nivola (The Big Short) and Jon Bernthal (The Punisher), veteran actors Vera Farmiga (The Departed) and Ray Liotta have joined the cast.
Other additions like Corey Magnussen (Get Shorty) and Leslie Odom, Jr. (Hamilton) have kept anticipation high. There's just been one thing missing: the equivalent of a Carmela Soprano (Edie Falco), Jennifer Melfi (Lorraine Bracco) or Adriana La Cerva (Drea de Matteo).
With Deadline reported that producers signed a young Italian actress named Michela de Rossi to play a major role, that narrative changed quickly. Here's a look at de Rossi's credits and the character she'll play in The Many Saints of Newark.
Roman-born de Rossi will play an Italian immigrant in '60s Newark.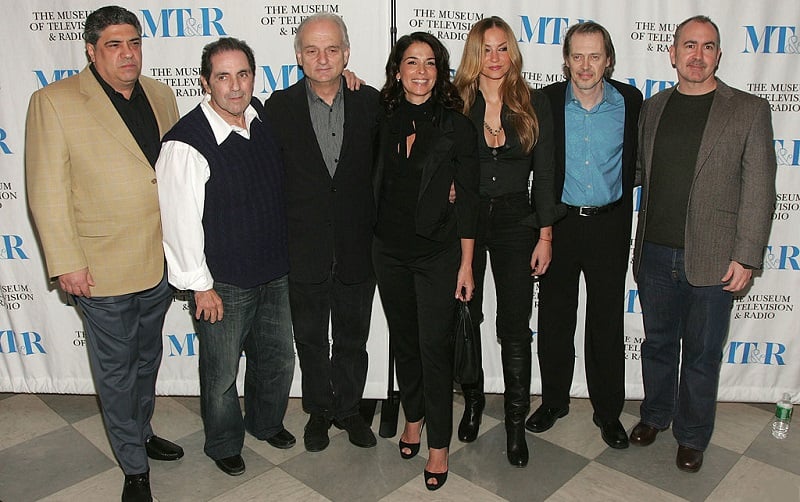 You may have already caught the plot of the Many Saints plot in previous reports. If not, it follows the Uncle Junior (Dominic Chianese) generation of Jersey gangsters during a volatile time in Newark's history.
The fathers of Christopher Moltisanti (Michael Imperioli) and Tony Soprano (James Gandolfini) should factor heavily in the story. From early news about David Chase's script, we learned the film will cover (at least in part) the week of Newark's 1967 riots.
De Rossi, a 26-year-old native of Rome, will play "an ambitious Italian immigrant" who settles in the area, Deadline reported. While de Rossi does not have a large body of work to her name, she drew notice in the festival hit La Terra Dell'Abbanstanza (Boys Cry) in 2018.
In the clip from the film, you can see de Rossi's natural radiance and ability to carry a quiet, personal scene. (She also displays a certain fearlessness when deciding to sing a tune with her scratchy voice.)
In Variety's exclusive about her hire, the report noted de Rossi's energy and personal bio (an Italian just arrived in America) as helping her cause with the filmmakers.
The 'Many Saints' mix of Italian-born and Italian-American characters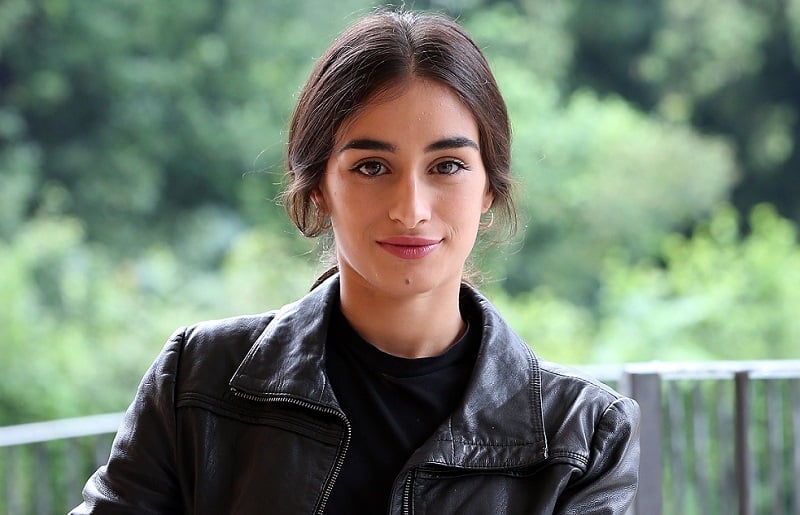 In an interview with Alessandro Nivola, who'll play Dickey Moltisanti in the film, Nivola mentioned a scene with an Italian character who doesn't speak English. The two need to communicate but struggle because many in Dickey's generation didn't speak Italian.
Sopranos creator David Chase seems to be focusing on this aspect of the era. Though the parents of Junior, Johnny Soprano, and Dickey were immigrants, their children often did not speak the language. (Most Italians wanted their children to assimilate.)
With de Rossi, the film adds another character who's recently arrived from the old country. (In real-life, De Rossi is fluent in English.) It will be interesting to see where Chase and his team take these subjects.
But we'll have to wait a while to find out. Many Saints won't arrive in theaters until the second half of next year.
Check out The Cheat Sheet on Facebook!