What Jennifer Lopez Eats in a Day
Jennifer Lopez has an undeniable radiance people can't stop talking about. In many of her media appearances, hosts ask how she manages to look so good. The superstar once revealed her good looks are partly the result of what she eats. Here's what Showbiz Cheat Sheet knows about what J.Lo eats every day.
Jennifer Lopez's diet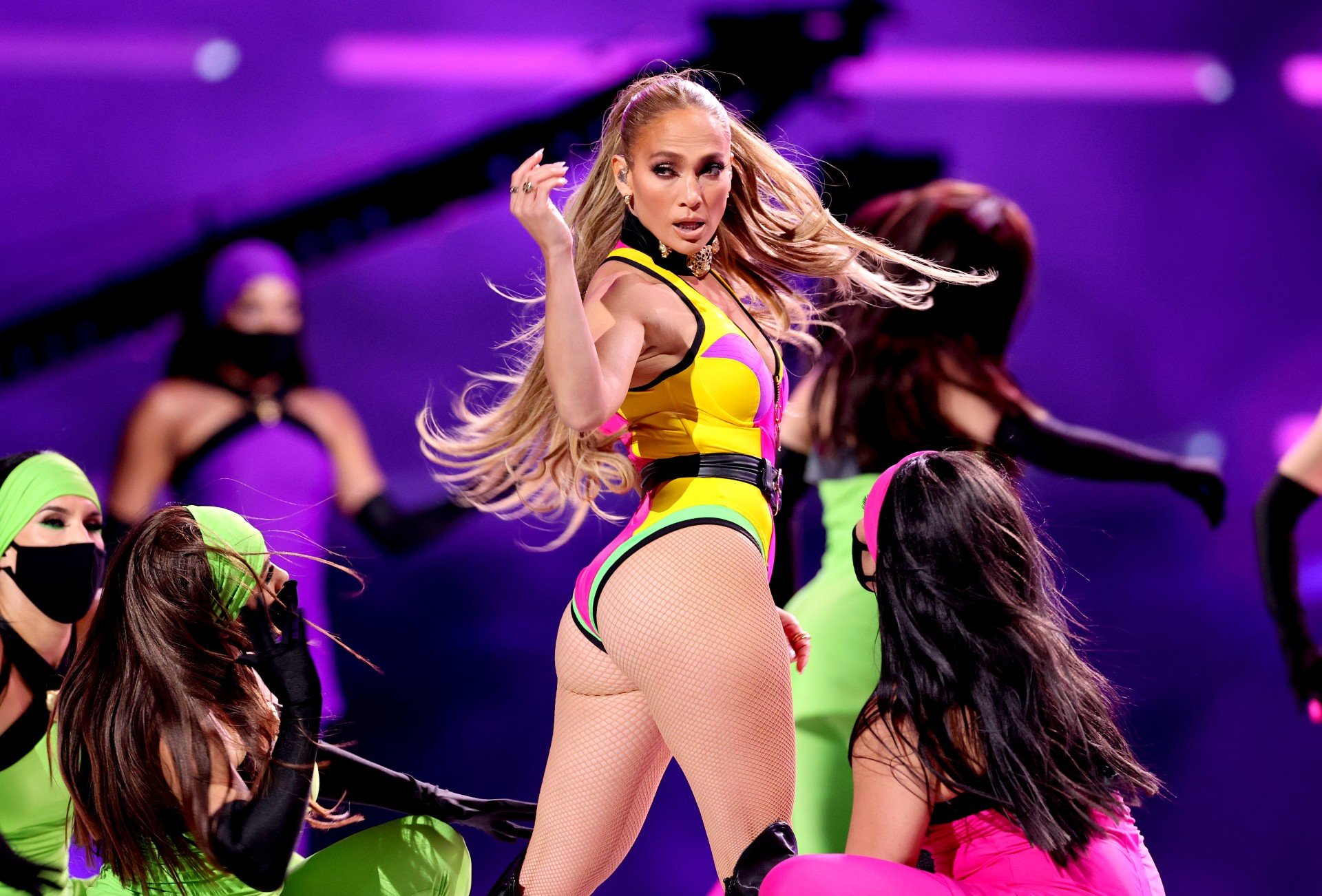 During an interview with Access, Lopez says she starts the day with a protein shake. Before lunch, she snacks on a piece of fruit or a snack bar. For lunch, she has chicken with salad or vegetables and quinoa. Lopez makes it clear that she doesn't like to give up "yummy" food. She wants to be healthy but doesn't want to sacrifice taste.
At night, Lopez says she eats whatever she wants. However, she makes sure to pay attention to portion sizes. "I don't deprive myself of things; I just try to moderate it," says Lopez. For an evening snack, she likes to keep things simple. Chocolate chip cookies with milk are her favorite.
Organic whole foods are a major part of Lopez's diet. Her trainer, Tracy Anderson, says Lopez needs proper fuel because of her active lifestyle.
"I have her eating very clean because she needs really good fuel for all the things that she's doing," Anderson tells People. "It's all organic and it's all very well thought out, with the balance of very high-quality proteins and a lot of nutrient-dense food."
Jennifer Lopez tried the vegan 22-day diet
Back in 2014, Lopez spoke to Ryan Seacrest about her experience with the vegan 22-day diet. She says she enjoyed the plan so much that she extended her diet a few weeks past the 22-day mark. She later incorporated fish.
"I enjoy eating that way," she tells Seacrest. "I never did, and I had no idea how good you can feel when you really put healthy stuff in your body, because I was just so used to eating the way I grew up."
Lopez doesn't think looking and feeling good is limited to good genes. She says it's also about making wise choices. In a separate interview with Access, Lopez emphasizes there is no secret to looking good. She says it comes down to practicing the basics.
"There is no secret," says Lopez. "At the end of the day, you've gotta care about yourself, take care of yourself, all of the things that you don't want to hear. You gotta eat right, you gotta get your rest, you gotta not party too much. All that kind of stuff is going to serve you well."
Jennifer Lopez drinks a lot of water
Healthy food is important, but staying hydrated is also key. During an interview on the Dr. Oz show, Lopez reveals she drinks water all day. She doesn't count how much she drinks, but she says it's her beverage of choice. One benefit she says she noticed is that it helps her maintain her weight.
"For me, drinking water just feels good," Lopez tells Dr. Oz. "It's mostly what I drink all the time." When asked about the color of her urine, she says it's usually light yellow. Dr. Oz says urine should be clear enough that you can read through it. This is how you know you're drinking enough water.
Another healthy habit Jennifer Lopez practices is getting enough sleep. She aims for 7 to 9 hours of sleep each night, but she usually gets between 6 and 8 hours. In addition, Lopez makes a habit of meditating and saying daily affirmations.
Follow Sheiresa Ngo on Twitter.