What John Lennon Hated About the 'Abbey Road' Album
If you ask Beatles fans which album is the best, many will go with 1969's Abbey Road. Certainly, it's among the most representative records the band released. It featured rockers like "Come Together," pop ditties like "Oh! Darling," and two George Harrison masterpieces.
On the second side, Abbey Road delivered an operatic medley that wowed critics and fans alike. It also served as a fitting close to the band's last studio album. In so many ways, it was (as the final track announced) "The End." But don't expect John Lennon to get sentimental and accept that.
To John, there was much to be admired on the first side of Abbey Road. He was quite proud of "Come Together," which became his last No. 1 hit with The Beatles. But he considered the rest of the album tossed together and, in short, "junk."
That was the word he used to describe the medley that stirred so many listeners over the years. As producer George Martin explained, it was the rocker in John that despised that heavily produced music the band first featured on Sgt. Pepper's.
John despised 'that sort of pop opera' on Side 2 of 'Abbey Road.'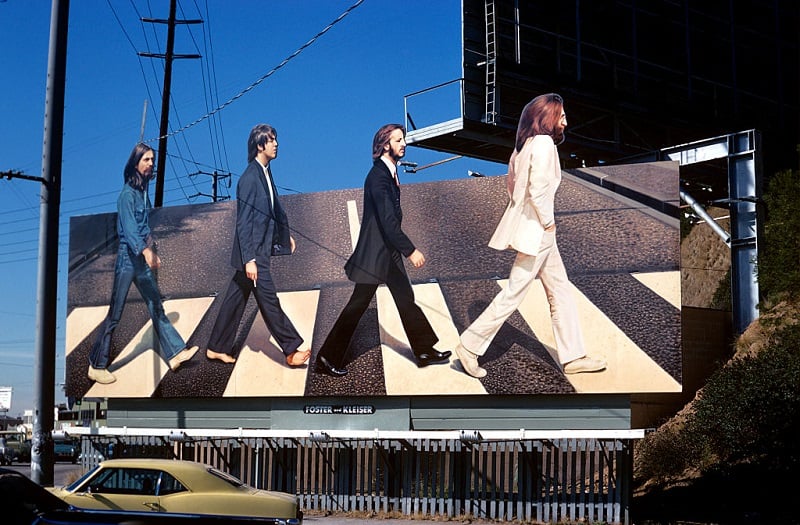 Speaking to Rolling Stone after the breakup, John ripped into Abbey Road (as he did so many other things). "I liked the A side," he said. "I never liked that sort of pop opera on the other side. I think it's junk. It was just bits of song thrown together. And I can't remember what some of it is."
Comparing it to other Beatles albums, John acknowledged that it was an album that flowed and had coherence like Rubber Soul. But he couldn't get over the fact that "it had no life, really."
Ten years later, while sitting for interviews with Playboy's David Sheff, John again knocked the album off its perch. This time, he took aim at the medley and rolled all the other songs into it.
"Everybody praises the album so much," he told Sheff. "But none of the songs had anything to do with each other, no thread at all, only the fact that we stuck them together." In Anthology, George Martin tried to break down John's issues for the album, which he voiced during its recording.
John's objections during the making of 'Abbey Road'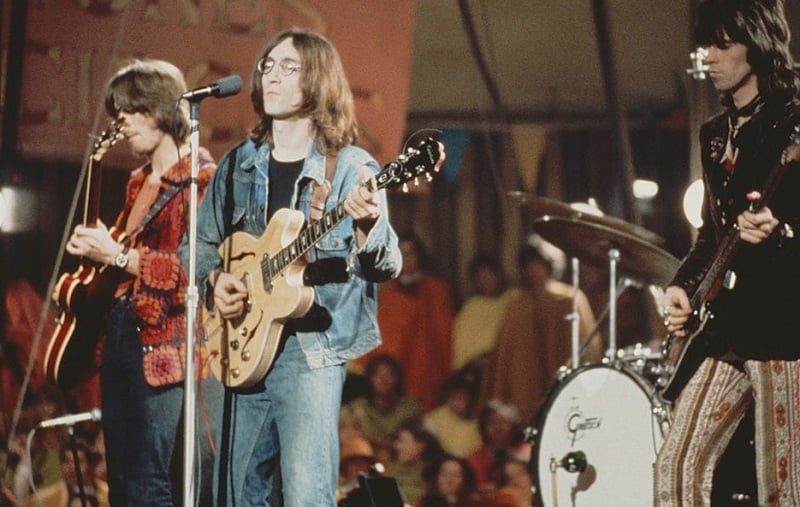 According to Martin, John tried to make Abbey Road as the typical collection of individual tracks. (Martin and Paul wanted the medley.) The producer saw it as John's typical attitude as a "Teddy boy" (i.e., a rocker). In the end, John went with what the rest of the band wanted.
On the first side, the great individual tracks had their showcase. For most of the second side, the famous medley dominated, with John and Paul mixing in their unfinished tracks. (Paul, who later became known for not wrapping up his tunes, loved this arrangement.)
You couldn't always please every Beatle. That's why Ringo ditched the band while recording The White Album in '68 and why George quit for a while during '69's Let It Be sessions.
John would be next. A little while after they finished Abbey Road, John told everyone he was leaving the band. In his case, there was no turning back.
Also see: Did John Lennon or Paul McCartney Write 'In My Life'?