What John Lennon Thought Was Great About Led Zeppelin
When The Beatles ended their epic run together in 1970, they really seemed finished. Though "Let It Be" and "The Long and Winding Road" filled the airwaves that spring, the Let It Be album was mostly a grab bag of recordings left over from the year before.
In short, the time was ripe for another band to take command of the rock scene. Within a few years, it became clear that the only band capable of that was Led Zeppelin. The release of Led Zeppelin IV (1971), which included "Stairway to Heaven," put an exclamation point on the thought.
When Zeppelin made mincemeat of The Beatles' record for concert attendance in '73, that change-of-the-guard became official. And like every other major rock figure, the former members of the Fab Four took notice.
After a Zeppelin show he attended in Los Angeles, George Harrison said he was amazed by the band's energy and stamina on stage. Over the years, John Lennon also had good things to say about the biggest rock act of the '70s.
Lennon liked the heaviness of Zeppelin and Jimmy Page's guitar playing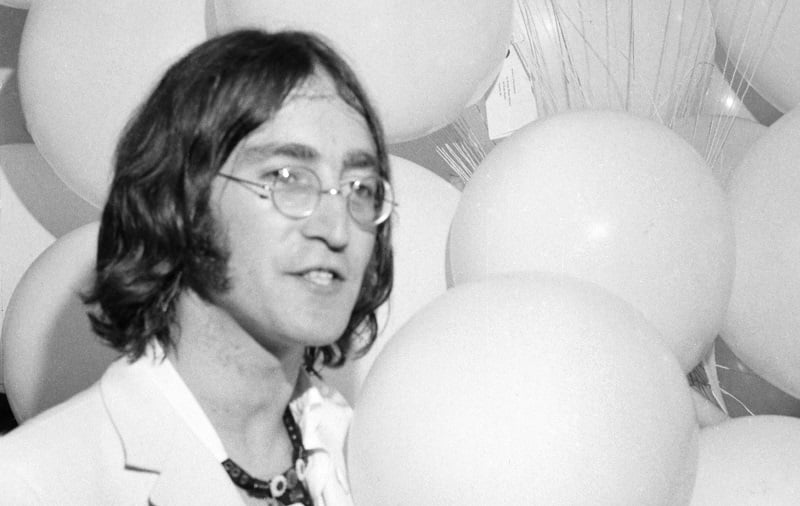 Not long after the Beatles' breakup, Lennon did an interview with Hit Parader in which he discussed some new bands of the day. When pressed on which camp ("intellectual" rock or otherwise) he placed certain bands in, Lennon said he didn't think in those terms. But he used Zeppelin as an example.
"You know, I just think it's either something I like or don't like or it's heavy or it's light," he said. "I like heavy music — I call it rock. I like Zeppelin, I've only heard a couple you know, they're okay."
At that point, Zeppelin had released their first two records, which included supercharged blues numbers like "The Lemon Song," "Whole Lotta Love," and "How Many More Times." Always the rocker, Lennon didn't seemed put off in the slightest by the intensity of Zeppelin's attack.
But just as Lennon didn't get into his old bandmates' records, he didn't appear to pay a great deal of attention to the new band on the block. However, he did take notice of the man on guitar.
"I don't really know much of what they're about," Lennon reportedly said. "But one thing's for sure, Jimmy Page is a bloody good guitarist."
Lennon was also a fan of 'Stairway to Heaven'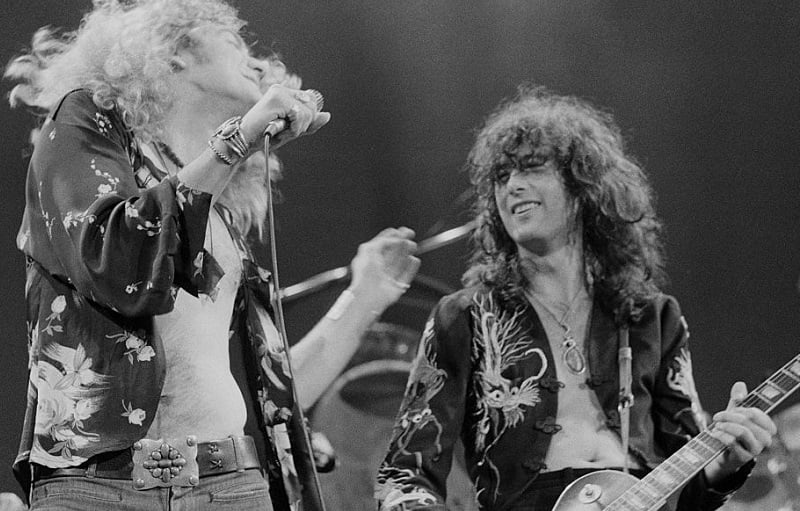 Lisa Robinson, a rock journalist who toured with Led Zeppelin in their wildest days, reported one funny exchange she had with frontman Robert Plant. By this point, everyone had been living with Zeppelin as the world's biggest band for several years.
Somewhere along the way, Lennon bothered enough to listen to the band's masterpiece ("Stairway") released in '71. On a tour stop with Zeppelin in '75, Robinson was chatting with Plant when she passed along that Lennon had heard "Stairway" and "loved it."
Plant's response was as good as you'd hope from a '70s rock god. "He's only just heard it now?" he asked Robinson. That period being Lennon's "lost weekend" phase, that sounds about right.
Also see: Did 'Led Zeppelin IV' Really Sell Better Than Every Beatles Record?