What John Lennon Thought Was Really Underrated About Paul McCartney
It's easy to find examples of John Lennon saying mean things about Paul McCartney. But John also spoke of how underrated Paul was.
If you want examples of John Lennon criticizing (even mocking) Paul McCartney, there's no shortage of material. During their time together in The Beatles, John would call the old-fashioned songs Paul wrote "granny music" in front of everyone in the recording studio.
After the Beatles' breakup, John became more vocal about his feelings for Paul. He even described McCartney, Paul's debut solo record, as "rubbish" in a 1971 Rolling Stone interview. "I think he'll make a better one when he's frightened into it," John added.
Later, in his 1980 interviews for Playboy, John mixed in a number of compliments — with the usual share of digs — about his old bandmate and friend. He spoke admiringly of Paul's masterpieces, including "Hey Jude" and "Yesterday" (a track that drove John nuts in later years).
But John wasn't really making news when he called those songs classics. (Everybody thought so.) However, John did go out of his way to stick up for Paul's bass playing, which he thought deserved more credit.
John said Paul was 'one of the most innovative bass players' ever.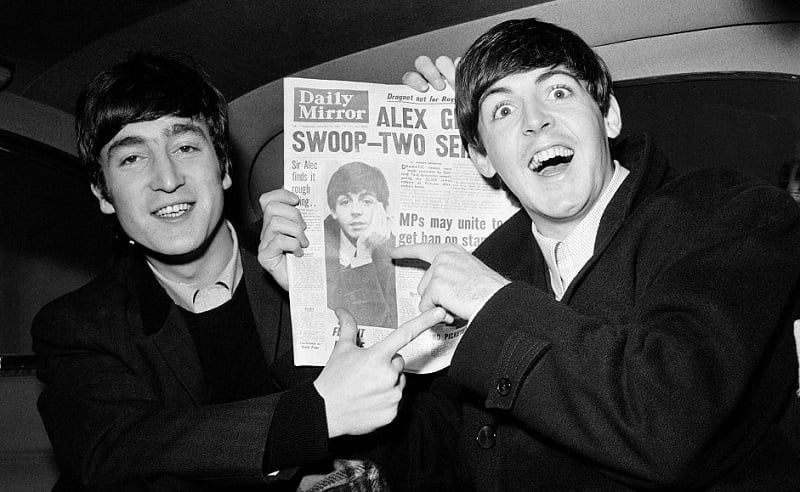 The interviews John did with Playboy's David Sheff before he died are collected in All We Are Saying, which remains a fascinating read for Beatles fans and anyone else interested in their songwriting process. In the latter part of the book, John goes song-by-song through every track he recorded.
After discussing their great collaboration on "The Ballad of John and Yoko," John goes out of his way to compliment Paul's bass playing, which he said was underrated. "Paul was one of the most innovative bass players … half of the stuff going on now is directly ripped off from his Beatles period."
Of course, John couldn't go too far in that direction without knocking Paul back a peg, but he tried his best. "He was coy about his bass playing," he said. "He's an egomaniac about everything else, but his bass playing he was always a bit coy about."
John continued complimenting Paul in that direction, saying he compared favorably to the Rolling Stones bassist and everyone else on the scene. "[Paul] is a great musician who plays the bass like few other people can play it."
Paul's work on John's 'Come Together' remains a highlight.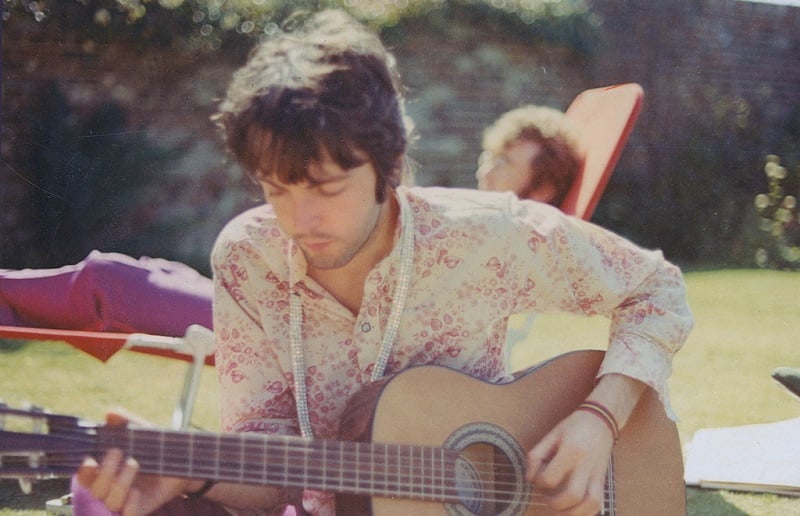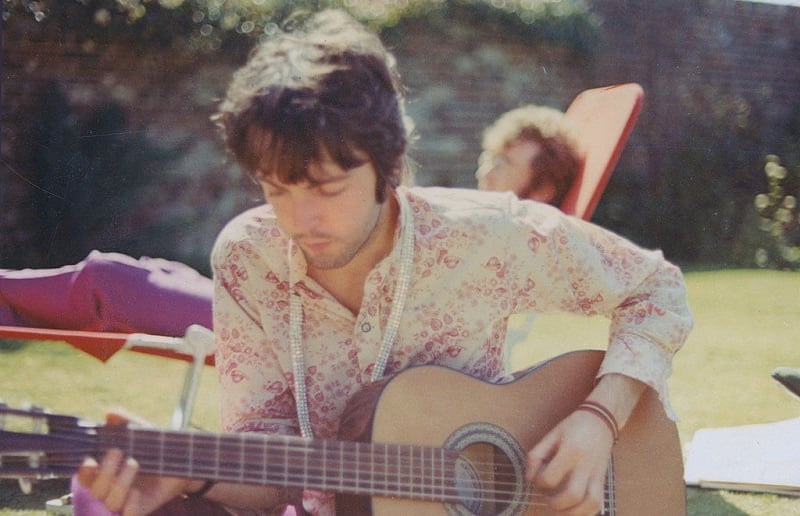 When recording "The Ballad of John and Yoko," John needed Paul to multitask with George Harrison and Ringo both out of town. Paul was up for the challenge, and contributed the drum part in addition to bass, piano, and backing vocals.
Clearly, Paul didn't need anyone to defend his musicianship. (He also plays a solid guitar, which you hear on tracks like "Yesterday.") Another example of Paul's great bass playing came on "Come Together," which was a smash hit for John late in the Beatles' run.
Paul's bass line dominates the opening as John sings the opening verses. When the chorus kicks in, it offers a nice contrast, then returns back to the bass part prior to the second round of verses. ("He bad production," etc.)
In terms of Billboard chart success, "Come Together" ended up as John's biggest hit with The Beatles in America. Maybe John realized he had Paul to thank — if only a little bit — for that. Either way, it stands as a great compliment from a guy who didn't send too many Paul's way.
See also: The Paul McCartney Songs John Lennon Described as 'Granny Music'