What John Paul Jones Thought About Robert Plant's Led Zeppelin Lyrics
While Robert Plant took pride in his lyric-writing for Led Zeppelin, bassist John Paul Jones didn't think Zep's stature depended on it.
In the annals of rock 'n' roll lyrics, the opening lines Robert Plant wrote for "Stairway to Heaven" surely rank among the most famous. "There's a lady who's sure all that glitters is gold," Plant sang on the band's 1971 masterpiece. "And she's buying a stairway to heaven."
As Jimmy Page has told it, Plant came up with most of the lyrics on the spot in the studio. And though Plant has said he'd never "write along those abstract lines anymore," Zep's lead vocalist acknowledged the song's greatness.
But when the band first started, many of Plant's lyrics sounded like the bluesmen who'd come before him. (In some cases, the lyrics were the same.) That didn't dull the impact at all. From Zeppelin's earliest performances, the way Plant sounded mattered as much (more, probably) than his words.
Later, as Plant labored through the lyric-writing for Presence, bassist/keyboardist John Paul Jones said much the same thing — only in the bluntest way possible.
Jones once said he 'never bothered to listen to the lyrics' on Zep albums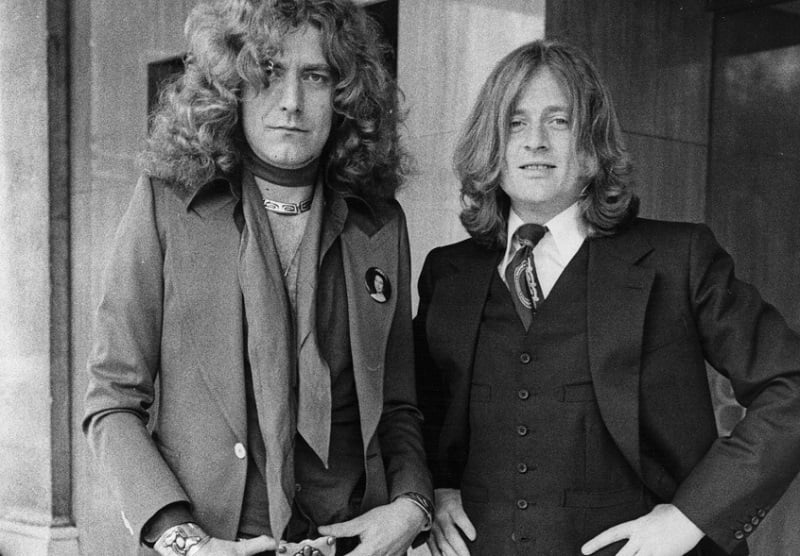 While writing music for Presence, Led Zeppelin was not doing great as a band. Plant, still recuperating following a serious car accident, battled both physical and emotional pain. (Plant's wife and children suffered serious injuries as well, but he had to leave them to continue his year in tax-exile.)
Meanwhile, Jones reportedly began skipping rehearsals in California. In Hammer of the Gods, Stephen Davis recounted an exchange between Page and Danny Goldberg, the band's PR man. "If you see John Paul Jones," Davis quoted Page saying, "shoot him on sight."
When the band decamped to Munich to begin recording Presence, Plant continued struggling to finish his lyrics. In Peter Blake's Bring It on Home, the author tells a story of Plant and Jones sharing a cab with the band's manager, Peter Grant.
During the ride, Plant reportedly apologized to his bandmate for lagging behind on his lyrics. "Personally Robert, I've never bothered to listen to the lyrics on any of our albums," Jones responded (per Grant).
Plant described his Zep lyrics as 'a bit iffy' on some tracks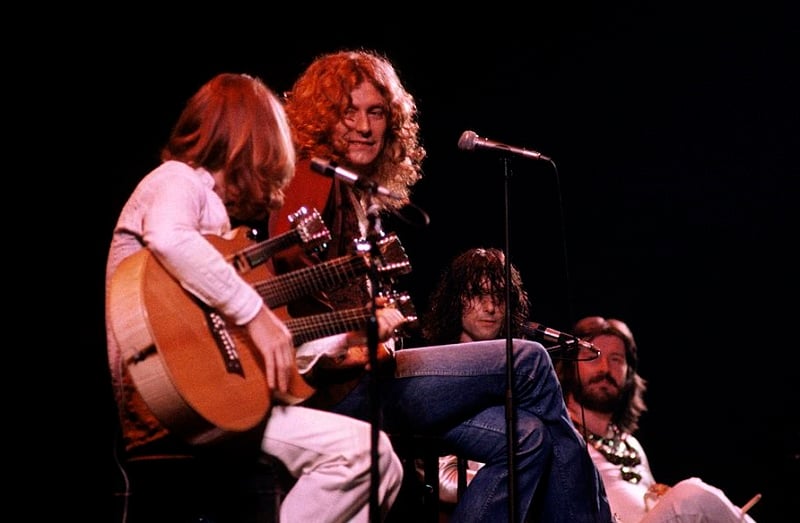 The one-liner by "Jonesy" shouldn't be interpreted merely as a crack aimed at Plant. Throughout the band's recordings, you can hear Plant wail, howl, and moan without the need for words. ("How Many More Times" and "In My Time of Dying" offer two great examples.)
Plant represented the fourth instrument of Led Zeppelin, and his contribution to the group was clearly as vital as anyone else's. Simon Frith, the rock critic and sociomusicologist, once spoke about the sound of rock vocals weighing more than the words.
"The tone of voice is more important … than the actual articulation of lyrics," Frick said. "We can thus identify with a song whether we understand the words or not." Those lines might apply to Plant more than any other rock vocalist.
As for the lyrics themselves, Plant said some "missed the mark" in a '19 interview. "My peer group were writing substantial pieces of social commentary, and I was willowing along the Welsh borders thinking about Gollum," he said.
That may be true, but it's hard to imagine Zeppelin any other way. On so many occasions, Plant's sounds hit harder than any words he could have written.
Also see: Why Jimmy Page Had a Hard Time Playing 'Achilles Last Stand' Live