What Julia Stiles Regrets About Filming 'Save the Last Dance'
It's been 20 years since the iconic Save the Last Dance movie was released. The film stars Julia Stiles and Sean Patrick Thomas, two high schoolers who meet and fall in love through their shared love of dance. Kerry Washington stars as Thomas' sister.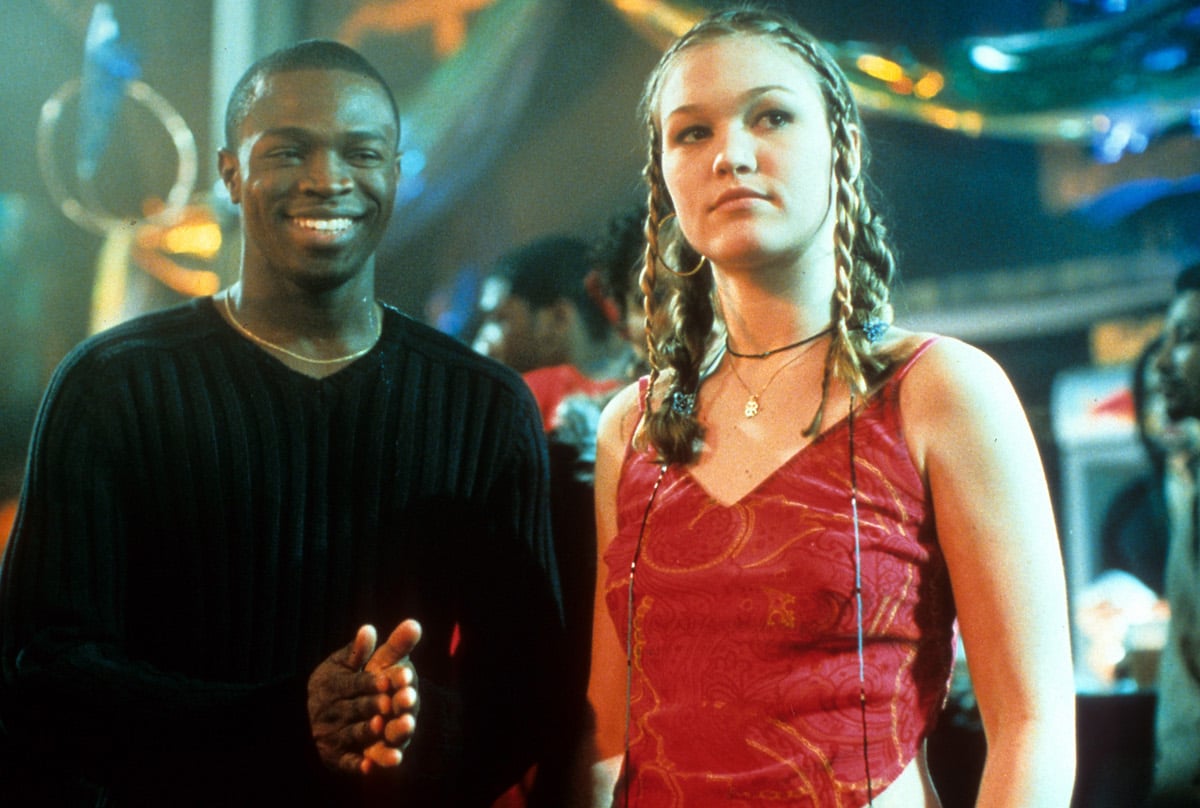 Elements of race and classism are spread throughout the film, making it relatable even present day. The film became a breakout role for Stiles but she admits she has one regret during the filming process. 
'Save the Last Dance' incorporated elements of classism and interracial dating
Save the Last Dance does a great job in using hip hop and ballet dance to address classism and racism often associated with the genres. Stiles stars as Sara, a white and classicaly trained ballet dancer who meets Derek (Thomas), a Black and stellar student who happens to be well versed in hip hop dance.
Once Derek notices Sara talent, he works with her to merge her ballet technique with elements of hip hop dance. In the process, Derek and Sara fall in love, causing a ruckus in their inner-city neighborhood.
Not only are they from two different worlds, but the idea of Sarah moving into town and "taking the good Black man" irritates her Black classmates.
Related: Kerry Washington Had to Give Up Her Favorite Side Hustle After 'Save the Last Dance' Fame
In a recent interview with Entertainment Tonight in celebration of the film's 20th anniversary, Stiles admits she was initially ignorant of why interracial dating can be an issue.
"This is admittedly my naïveté and what you would call my white privilege now — I was like, 'Really, this is still an issue? People don't approve of a Black guy and a white girl together?', she said. "And then through the voices in the movie and some of the supporting characters, like Kerry Washington's character giving a voice to a different perspective, it opened my eyes to a lot of issues surrounding race and that's still being talked about now."
Julia Stiles says she missed out on partying with her co-stars while filming 'Save the Last Dance'
The film did well a the box office and became a cult classic. Stiles credits her and her co-star's work ethic to helping the film become a hit. For Stiles, her work included rigorous ballet training, in addition to learning hip hop dance. Her rehearsal schedule left little time for her to fraternize with her co-stars.
When speaking with Entertainment Tonight, Stiles reflected on being invited out to local clubs for research for the film's club scenes. Unfortunately, Stiles was so dedicated to her rehearsals that she missed out on the fun, which she now regrets. 
"When we were in pre-production and doing all of the dance rehearsals, I was doing the ballet too, and [choreographer] Fatima [Robinson] would take Sean and Kerry, and all of the other actors out to the club in Chicago," Stiles said. "And every night I'd get a phone call, 'We're going here, we're going there,' and I was such a do-gooder that I was like, 'I can't, I have ballet rehearsals at nine in the morning.'"
Stiles' co-star, Thomas, agrees that she missed out.