What Justin Chambers Hopes To Work On Now That's He's Left 'Grey's Anatomy'
Fans of ABC"s hit series Grey's Anatomy are still reeling from the announcement that original cast member Justin Chambers, who plays Dr. Alex Karev, has appeared in his last episode on the show. Playing a pivotal role since the series launched in 2005, Chambers' absence is guaranteed to leave a huge void on the medical drama.
The actor recently commented on his departure and what he's planning on doing next.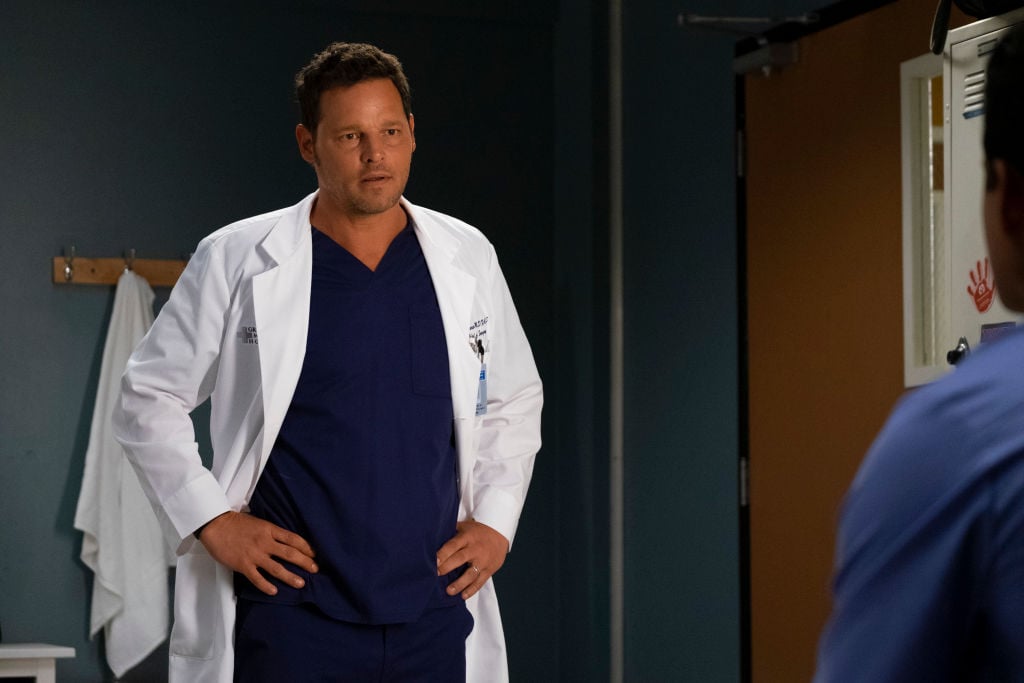 Pre-Alex
Chambers had some impressive credits to his name before his debut on the legendary ABC drama. Originally discovered by an agent while on vacation in Paris, Chambers began modeling for top designers including Calvin Klein and Giorgio Armani throughout Europe, Japan, and the United States, according to IMDb. He then headed to New York to launch his acting career, where he earned role a recurring role on the soap opera Another World in 1995. Chambers also landed roles in The Musketeer as D'Artagnan in 2001, and as Massimo in The Wedding Planner the same year with Jennifer Lopez.
The actor also has a full family life with his wife Keisha and five children. Married since 1993, the two met while Chambers was modeling for Calvin Klein, and Keisha was working as a model agency booker.
"We've been together for so long that I really don't know any other way to be. I can remember lying in bed with her years ago and having conversations about our grandparents — and now our grandparents are gone. We've gone through that together, and now our parents are getting older and we're going through that together," he told Good Housekeeping in 2007. "Every relationship has its ups and downs, but I'm glad I get to go through the ups and downs with her. I just feel really fortunate to have found someone who will be my partner on this journey."
Startling announcement
On January 10, ABC confirmed Chambers' exit from the show, with the actor releasing a statement to People. "There's no good time to say goodbye to a show and character that's defined so much of my life for the past 15 years," Chambers said in his statement. "For some time now, however, I have hoped to diversify my acting roles and career choices. And, as I turn 50 and am blessed with my remarkable, supportive wife and five wonderful children, now is that time."
The actor gave a shout-out to the OG cast he started with on the series, as well as the drama's loyal viewers. "As I move on from Grey's Anatomy, I want to thank the ABC family, Shonda Rimes, original cast members Ellen Pompeo, Chandra Wilson and James Pickens, and the rest of the amazing cast and crew, both past and present, and, of course, the fans for an extraordinary ride."
Moving on
Earlier this week, Chambers spoke to Page Six on his exit from Grey's Anatomy. "I'm very excited [for this new chapter]," the actor said. "Of course [it was a hard decision]. Anywhere that you spend 15 years, it's a big chunk of your life."
He revealed that his new professional pursuit involves being behind the camera. "Producing documentaries, that's what I'm most interested in right now," Chambers said. "Grey's has been very supportive of me and I'm very grateful and it's been a great ride." The actor said he's now focusing on "life, family, love and friendship."
With Chambers' last episode having already aired on November 14, fans of Grey's Anatomy are eagerly awaiting to see how the show will address the departure of Dr. Alex Karev.