What Kanye West Got Kim Kardashian West for Their 6th Wedding Anniversary Says a Lot About Their Relationship
There have been rumors swirling around that Kim Kardashian West and Kanye West are in a rocky place in their marriage, as many couples are amid the coronavirus (COVID-19) pandemic.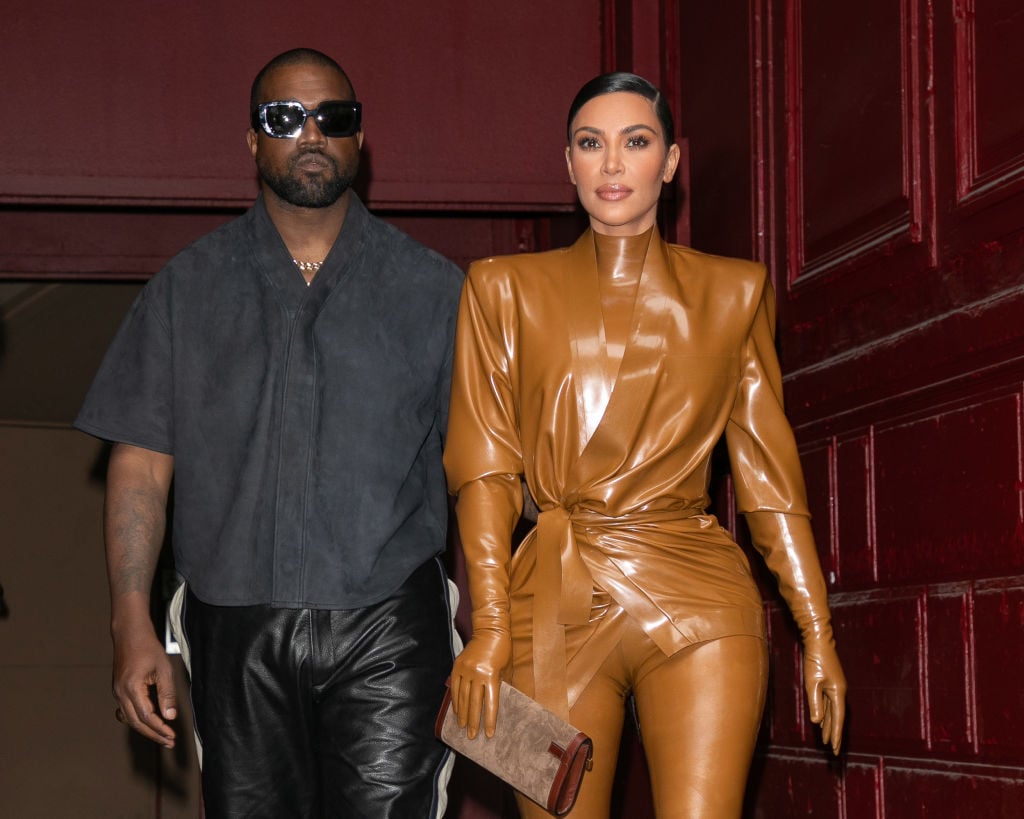 "Kim and Kanye have been arguing a lot during the quarantine," a source told Us Weekly on April 29. "Kanye is really getting on Kim's nerves."
The source went on to say that Kanye has been "focused on creating," which leaves Kim feeling like "all the parenting duties are falling on her."
"Kim finds it frustrating that [Kanye] doesn't ask her how he can help with the kids," they told the publication.
Kim Kardashian West and Kanye West celebrate their six-year anniversary
On May 25, Kim posted a couple throwback photos of her and Kanye. "6 years down; forever to go. Until the end," she captioned the post.
The photos received plenty of well wishes from friends, family, and fans alike.
RELATED: Kim Kardashian West Gets Vulnerable, Reveals How She's Felt At Each Met Gala
"Long live KIMYE," commented Khloé.
"Happy Anniversary glad I've been there from the start!! You guys are the best," wrote Kim's friend Jonathan.
"Happy Anniversary, more years together ❣️" wrote a fan.
Then, a couple of days later, Kim posted a photo to her Instagram stories of a sweet gift from Kanye for their anniversary. The picture showed a number six made out of light pink roses and a large bouquet of the same flowers next to the floral sculpture. Kim didn't add a caption to the post.
Kanye West loves to spoil Kim Kardashian West
Kanye is known for spoiling Kim. He proposed to her at AT&T Park while a 50-piece orchestra played "Young and Beautiful" by Lana Del Rey, one of Kim's favorite songs. The couple tied the knot in a lavish ceremony in Italy in 2014 where Andrea Bocelli performed. The rehearsal dinner took place in Paris at the Palace of Versailles. For Valentine's Day last year, Kanye filled a room with single-stem roses and had Kenny G. play his bride some jazz. The "Jesus Walks" singer isn't known for small gestures.
RELATED: Kim Kardashian West Shares Her 'Favorite Thing About Quarantine'
Despite the rumors that Kim and Kanye aren't getting along as well as they could be right now, it seems like they still took the time to make their sixth wedding anniversary a special occasion. While roses aren't the biggest gesture Kanye has ever made for Kim, they certainly show that he wanted to make her feel loved on their special day.