What Kate Middleton and Meghan Markle Can Learn From Grace Kelly About Royal Life
Grace Kelly is among the OGs of women who became royal by marriage. And as such there's a lot Catherine, Duchess of Cambridge and Meghan, Duchess of Sussex, both of whom married into the British royal family, can learn from their predecessor. 
Kelly, an Oscar-winning actress who hailed from Philadelphia, Penn., met her future husband, Prince Rainier III, during a photo shoot at the Cannes Film Festival in 1955, according to She Knows.
A year later in 1956, they were married but not before certain conditions were met. Following a lavish royal wedding in Monaco after which Kelly became known as Grace, Princess of Monaco, the couple went on to have three children. Then in 1982, Kelly tragically died at the age of 52. Today, their son, Prince Albert II, is the leader of Monaco's royal family. 
So, what can Catherine and Meghan learn from Princess Grace? They can look to her for not just style tips — Grace remains a style icon today — but for other less fun aspects of royal life. The first being the harsh realities of becoming royalty after life as a commoner. 
Being royal can get 'overwhelming'
No doubt Meghan and Catherine both learned early on in their royal lives that sometimes there can be a lot take in. After all, marrying into royalty is much more of a shock for someone who isn't used to the customs, scrutiny, and everything else that comes along with being royalty.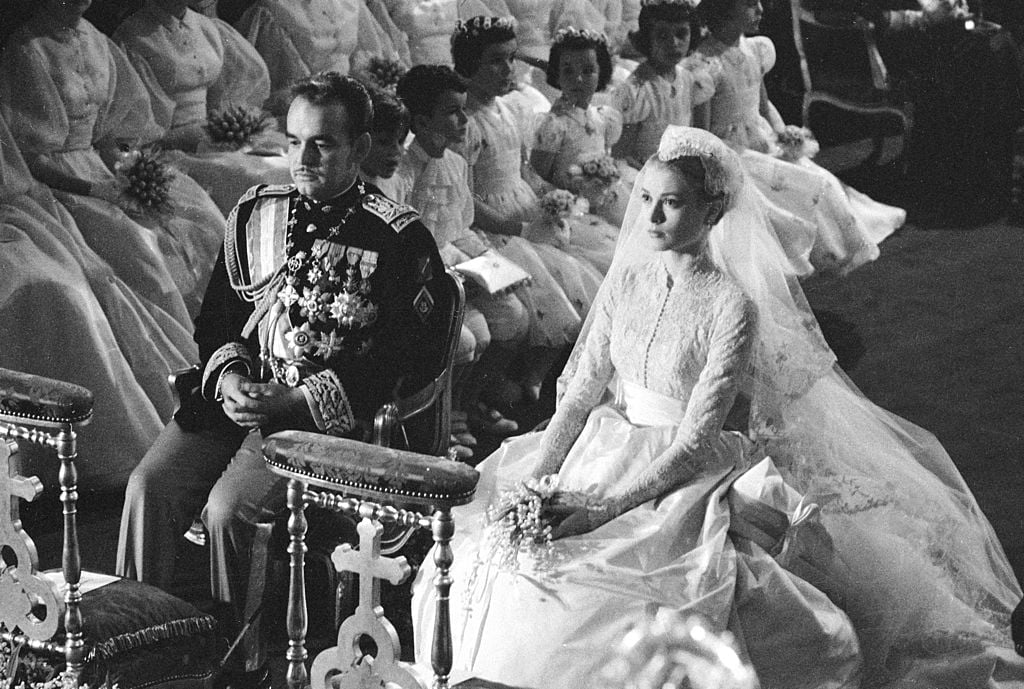 Princess Grace once referred to her royal wedding as "overwhelming." Prince Albert told People in 2017 how his mother described her and Prince Rainier III's wedding day. "Mom said it was 'overwhelming,' " he recalled. "That 'excited' or the word 'overjoyed' wasn't strong enough to express her feelings."
Princess Grace wasn't alone. According to Prince Albert, his father felt the same way.  
Catherine and Meghan might say the same thing about their own royal weddings. The Duchess of Cambridge married Prince William, Duke of Cambridge on April 29, 2011, with a guest list of family, friends, and dignitaries not to mention millions watching on live TV. Funnily enough, her wedding gown designed by Sarah Burton for Alexander McQueen had lace sleeves reminiscent of Princess Grace's now-iconic wedding gown.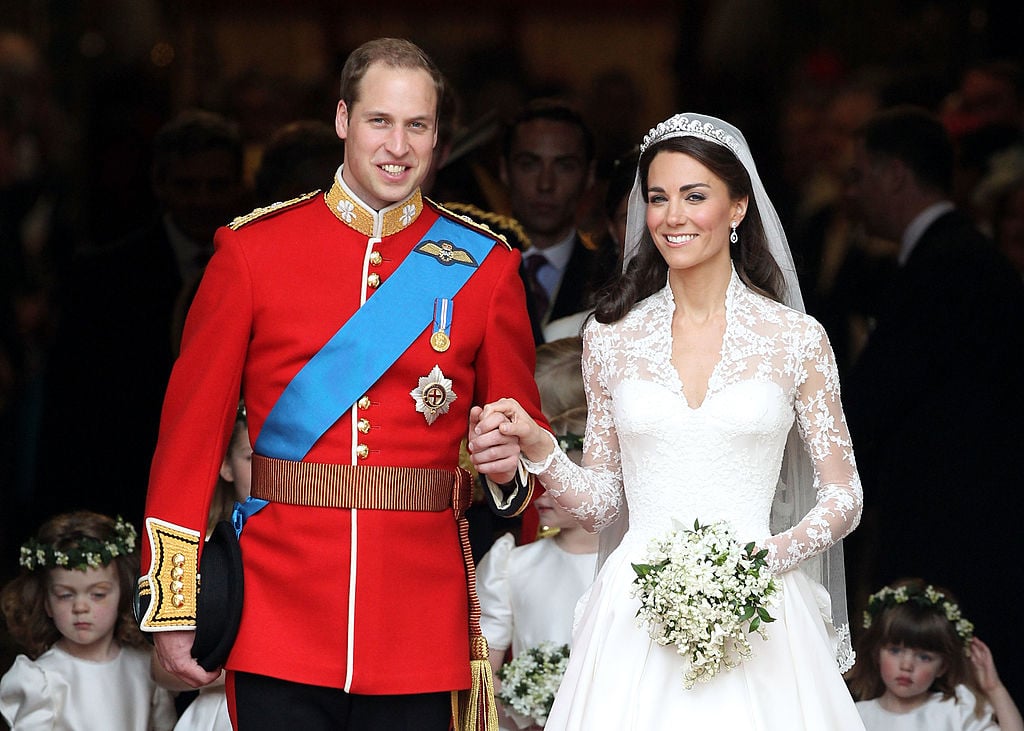 As for Meghan, she and Prince Harry, Duke of Sussex exchanged vows on May 19, 2018, at Windsor Castle's St. George's Chapel. Just like the wedding of Prince William and Catherine, Meghan and Prince Harry's wedding garnered lots of attention from the public.
That along with the day's activities and hundreds of guests in attendance, it's easy to imagine Meghan (or even Prince Harry for that matter) being overcome by the day's events. Surely, Meghan and Catherine have both learned during their time in the royal family that the feeling of being overwhelmed might crop up beyond the wedding day. 
Becoming royalty means giving up old life
Ok, ok, this one Meghan and Catherine certainly knew when they married Princes Harry and William but it wouldn't have hurt them to examine Princess Grace's life to get even more a feel for what they were embarking on. Princess Grace's life changed dramatically when she married Prince Rainier III.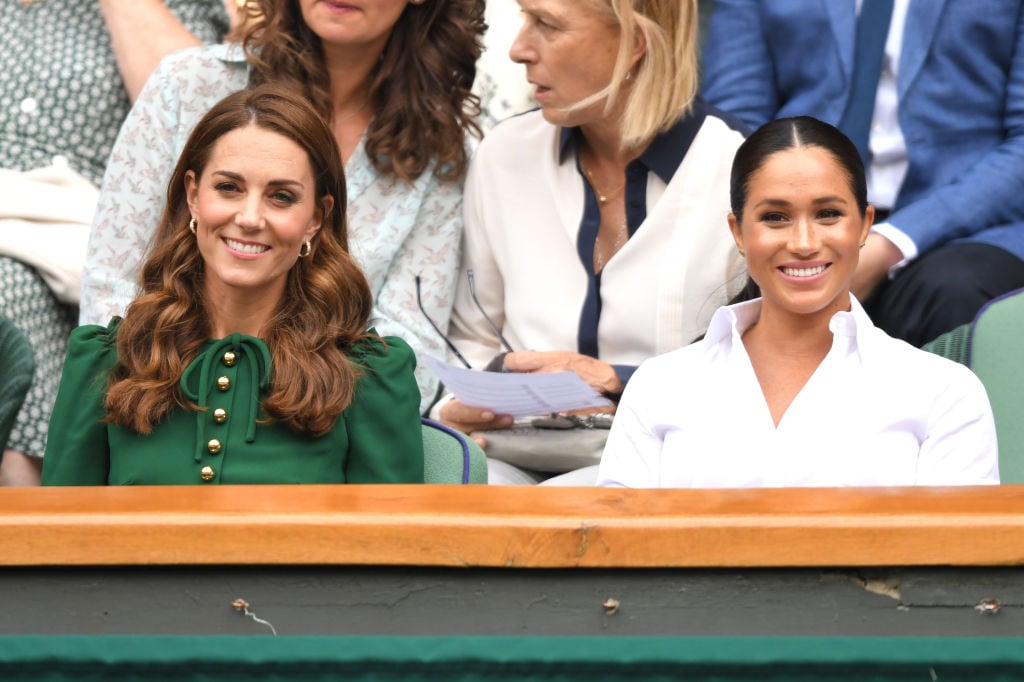 The biggest change of all? Besides becoming royalty, Princess Grace gave up a successful acting career. Meghan did the same thing, having previously starred in the long-running USA drama Suits before she gave up acting to, as she said in the couple's first TV interview following their engagement announcement, start a "new chapter" with Prince Harry. And Catherine, who began dating Prince William in college, likely knew she could never have a traditional career if she were to be with the future leader of the monarchy. 
While everyone's royal experience is different, there are lessons Catherine and Meghan or any other person marrying into royalty, could learn from Princess Grace's life.