What Kourtney Kardashian and Kendall Jenner's Relationship Is Like After Jenner Called Her the 'Worst Parent'
Do you remember when Kendall Jenner ranked Kourtney Kardashian as the worst parent among her siblings?
Although it was supposed to be in good fun, fans who know and follow the mom-of-three feared she might be offended by the ranking. Confirming the speculation, Kardashian recently admitted that she was not "happy" about being put in the last place. The remarks prompted a short exchange between them that has us wondering just how hard Kardashian took the ranking.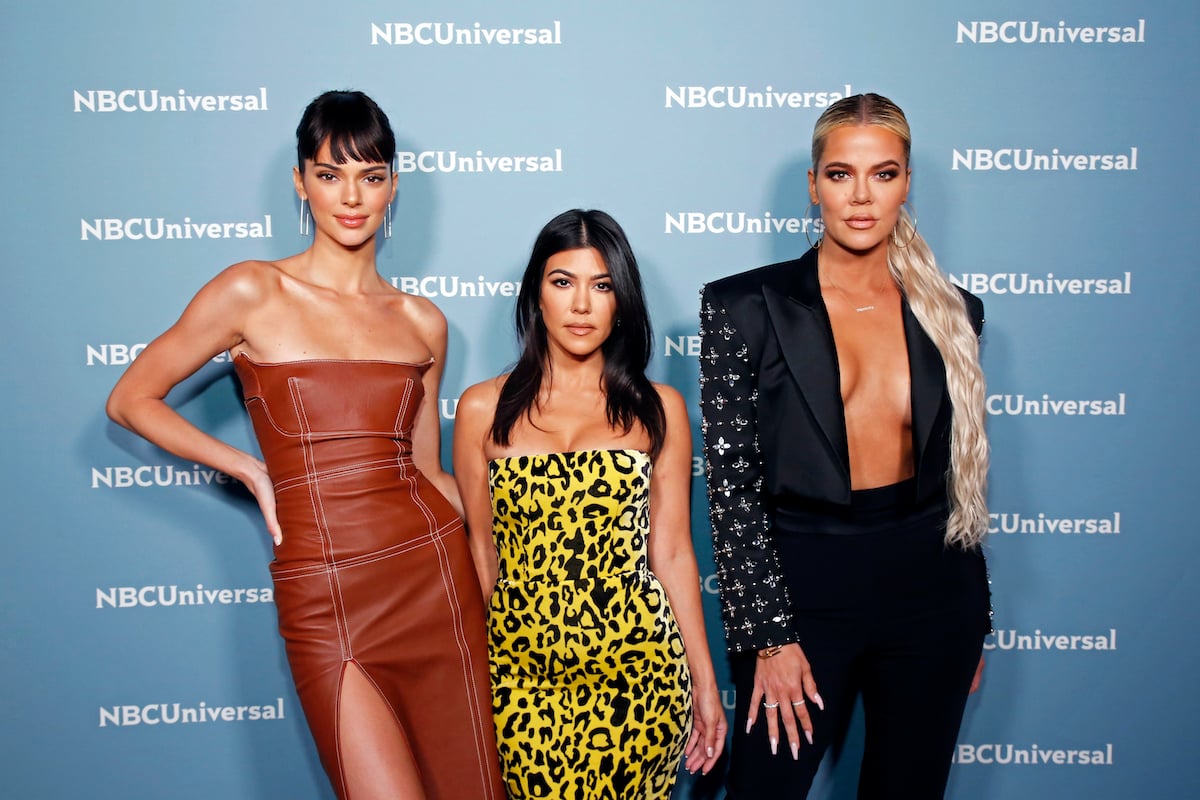 Kendall Jenner ranked Kourtney Kardashian behind all the other Kardashian-Jenners siblings
Jenner had been on The Late Late Show With James Corden in December 2019 when they sat down for a round of "Spill Your Guts or Fill Your Guts," a game where a contestant has to answer uncomfortable questions or take a bite of really nasty food.
Around the 1:20 mark, guest host Harry Styles asked Jenner to rank her siblings from best to worst parent. If she refused, she would have had to down a glass of 1,000-year-old egg nog.
"I feel like I can answer it," she said after smelling and gagging over the egg nog. "I mean, I'll start by saying they actually are all amazing, they really are. But I'd say Rob is number one – he's so good to his daughter. I mean, that's so hard, they're all amazing. Then it would be Khloé, Kim, Kylie, Kourtney."
Why Kendall Jenner ranked Kourtney Kardashian last and how she felt about it
In a recent appearance on Sibling Reverlry With Oliver & Kate Hudson, the sisters sat down and opened up about Jenner's appearance on The Late Late Show.
Reflecting on the moment, Kardashian admitted around the 30:50 mark:
Kendall recently said something that I wasn't happy about. She went on James Corden and they said rate your siblings in order of best parent to worst parent and she…And I saw her right after at a party and she ran up to me and was like 'Oh my God I said this thing and I said you as a last parent and ha ha like it was a joke I didn't mean it' and I was like…
Interrupting, Jenner said: 'First of all that is not what I said to you. I went up to you, because I was like, 'I'm going to put Rob before us and the rest' so I'm just not even going to like…I'm just going to throw them out there and I swear to God Kourtney happened to be the last one."
Jenner maintained that she thinks her siblings are "incredible," but Kardashian continued to complain about how her family is "always saying something about [her]."
But ultimately, Kendall Jenner and Kourtney Kardashian have gotten over it
Although it sounds like it was a sensitive issue for Kardashian, a source told HollywoodLife in a report published on Sept. 12 that the sisters have moved past it.
"Kendall and Kourtney are 100% over it," said the source. "That was a momentary blip. Kourtney let Kendall know it hurt her feelings and Kendall sincerely apologized and they moved on. They are sisters they are used to having fights and getting over them, it's what they do."
The source continued, "When it happened, Kourtney didn't turn into such a big deal that people took sides. She just isn't that dramatic and wouldn't turn it into something that big. She did bring it up and defend herself (on the podcast), but she certainly didn't try to turn it into some supersize drama. That just isn't her style at all."
Going on, the insider once again stressed that things are totally good between Jenner and Kardashian. "Since then things have been totally fine between Kendall and Kourtney, it didn't hurt their relationship because they communicated about it. They are still extremely close and probably spend the most time together of all the girls."
Fans can see more of their relationship play out on Keeping Up With the Kardashians when season 18 returns on Sept. 17 on E!