What Lady Gaga Really Thinks About Michael Jackson Since Watching 'Finding Neverland'
Lady Gaga is a lifelong fan of Michael Jackson. Find out what she thinks of the late artist's past.
Prolific singer/songwriter Lady Gaga has talked many times over the years about the musical influences that helped mold her into the artist she is today. It's clear from her name that Queen had a big impact on her, but she also regularly mentions David Bowie, Madonna, and Michael Jackson as well.
Now, in the wake of resurfacing abuse claims against the late Michael Jackson, thanks in large part to the documentary film Leaving Neverland, has Gaga changed her tune?
Lady Gaga is a Michael Jackson superfan
Gaga said it best herself: "I never didn't love [Jackson]. Through all of the media drama and the nonsense, I never didn't love Michael. I always, always loved Michael."
This was in a 2011 interview, years after Jackson had already been tried and acquitted for child molestation charges.
Undeterred by the reports and allegations, Gaga was a huge fan of Jackson's and felt a deep level of respect for him. Before his death, she was set to open for him on tour, with plans to possibly sing some duets together.
She told Larry King in an interview: "Michael's death was devastating for me regardless of whether or not I was supposed to go on tour with him. He's such an inspiration and remarkable human being."
In 2012, as the details of his estate were continuing to be sorted, Jackson's clothes were to be auctioned off, a fact that didn't sit right with Gaga. She told Howard Stern: "With Michael, the fact that he's not here and that his clothes are being sold made me feel really uncomfortable. And it made me feel very upset."
She ended up buying 55 pieces of Jackson's wardrobe with the promise that they'd be kept pristine and at the right temperature. When asked in an interview with Ellen if she ever wore the King of Pop's clothes, she confessed that she sometimes wore certain lesser-known pieces in the recording studio or when she was feeling down, but that she felt they — the clothes — told her it was okay. 
Lady Gaga apologized for working with R. Kelly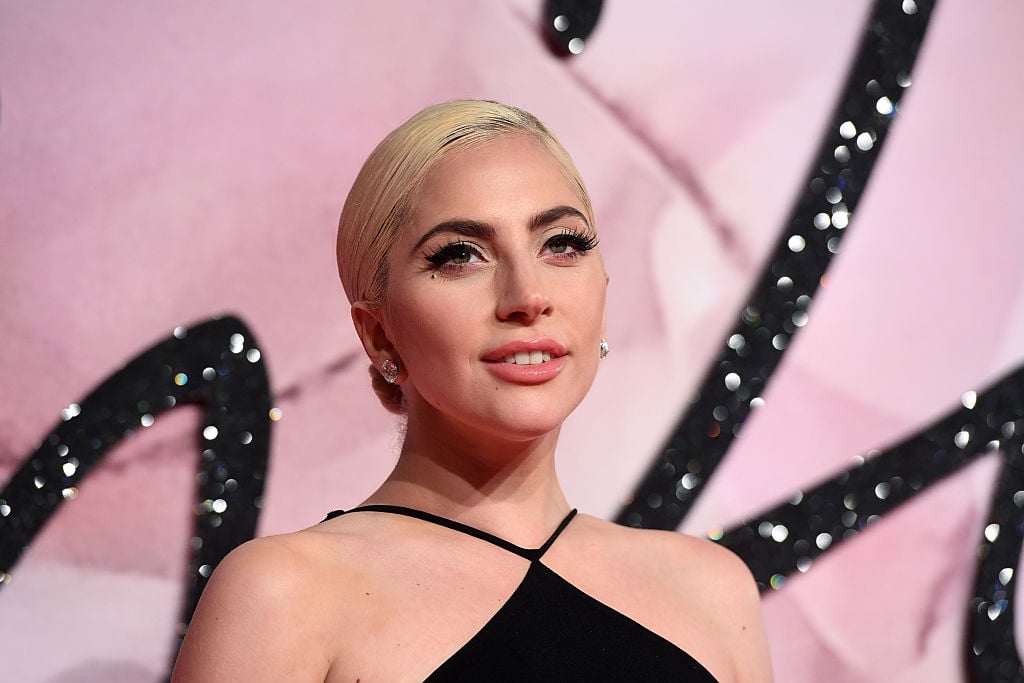 In the wake of #metoo, more and more cases of abuse are being brought into the light. Though reports of R. Kelly's abuse had been swirling around for years, the reality didn't hit home for many until the release of the documentary Surviving R. Kelly on January 3, 2019. Whatever attempts fans and collaborators tried to make to ignore the issues were no longer viable.
Days after the release of the film, Gaga posted a statement direct to her fans via Twitter saying, in part: "Til it happens to you, you don't know how it feels. But I do know how I feel now. I intend to remove the song off of iTunes and other streaming platforms and will not be working with him again. I'm sorry, both for my poor judgment when I was young and for not speaking out sooner. I love you."
Leaving Neverland was released later that month, but if fans were waiting for Gaga to make a similar distancing statement on Jackson, they were left empty-handed. The singer has been hush on the subject of Leaving Neverland, but the fans certainly have shared a lot of their own opinions on the matter in her stead.
Why Michael Jackson fans are mad at Lady Gaga
Unlike the Kelly allegations, which many would agree are pretty cut and dry, claims against Jackson have left fans divided. Some were swayed by the film, and others remained so vehemently supportive of Jackson that they treat any statements against him as an affront.
In March of 2019, Oprah hosted her own special, After Neverland, to discuss the film. On it, she invited Jackson accusers Wade Robson and James Safechuck, as well as the film's director, Dan Reed, to the show to discuss the allegations. For Jackson fans, this was the ultimate betrayal.
When Gaga later had a heart-wrenching interview with Oprah as part of the host's 2020 Vision Tour, fans decided Gaga was no longer a supporter of Jackson's either. In response to Oprah's tweet of their emotional post-show hug, one fan tweeted, "I wonder if @ladygaga knows about Oprah's involvement with the fraud that Leaving Neverland is?" Many other fans shared similar sentiments.
This wasn't the only reaction shared, however, as some fans urged her to denounce Jackson the way she did Kelly, and others chided her for her silence. Perhaps she is waiting until it blows over, or else to see if any future court cases shed more light on the matter. For now, what Gaga really thinks about Jackson now is locked in her own mind.