What The Latest Nipsey Hussle Documentary Focuses On
It's been three years since Nipsey Hussle's death, but his legacy lives on. In addition to various clothing deals and brand partnerships, a new documentary has been released on YouTube. Hussle was known for his entrepreneurial success, and not just in the music industry. The documentary highlights it all.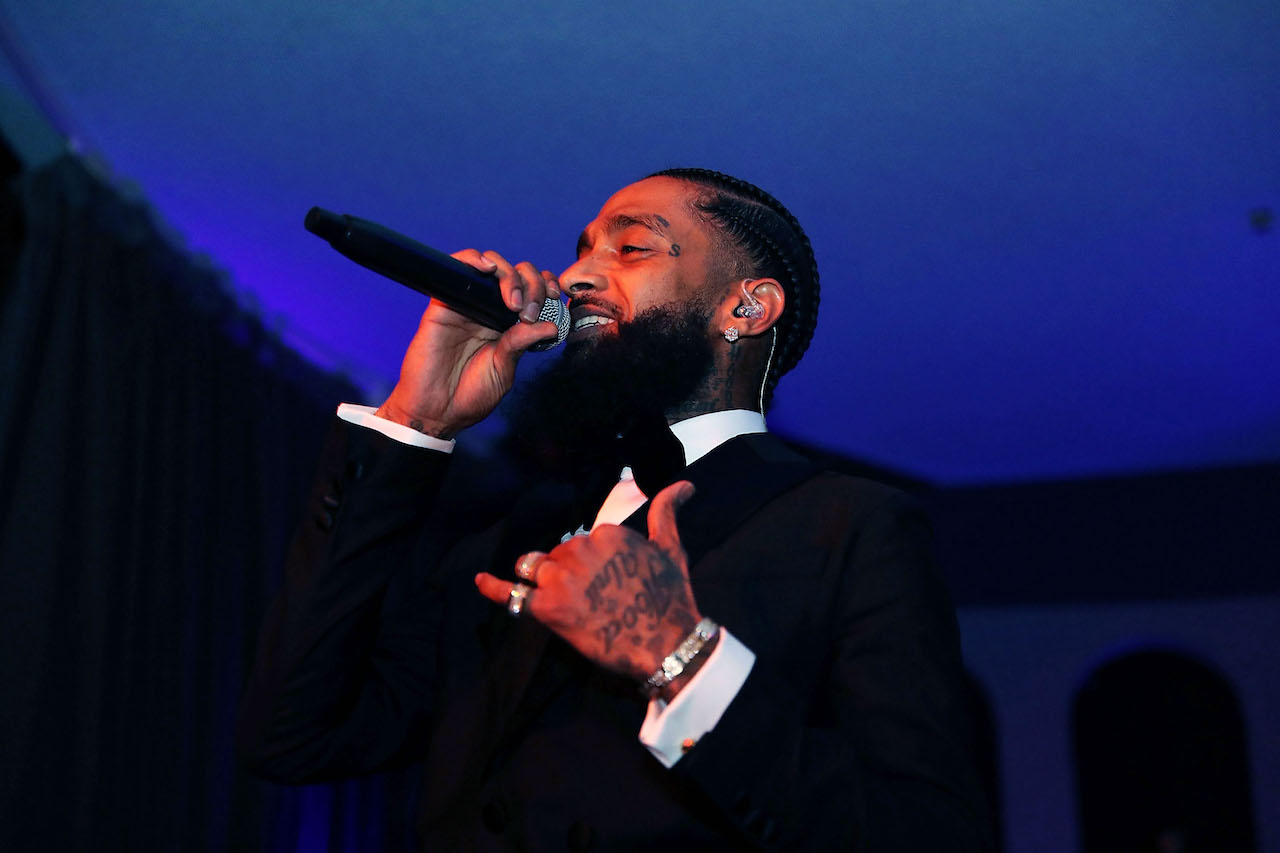 Nipsey Hussle's YouTube documentary puts a spotlight on his business acumen
A new documentary, The Marathon (Cultivation), explores Hussle as not just a rapper, but also an entrepreneur. The film showcases the challenges Hussle and his brother Samiel "Blacc Sam" Asghedom faced together while growing a multi-million dollar cannabis business. Also featured in the documentary is the celebration of the upcoming opening of The Marathon (Collective), which is a premier THC and CBD retail store set to officially open in Los Angeles this summer.
"This is something we always spoke about Nipsey, Fatts, Adam, and I had a goal to get a legitimate licensed store and have our brand in other stores across the state. We're so honored to be able to fulfill the dream," Samiel Asghedom shares in a statement, as shared by Global Grind.
There are several cameos from high-profile friends like Snoop Dogg. The documentary traces Hussle and his brother from the start of the two opening their first dispensary, to developing their own strain of cannabis.
A BBC documentary exploring a conspiracy theory surrounding his murder was also released
With Hussle's murder trial underway, BBC announced a documentary centered on the circumstances surrounding his death. The Mysterious Murder of Nipsey Hussle became available for viewing a year after Hussle's death and was spearheaded by famed BBC journalist, Ben Zand.
"[I will speak to] the people who knew Nipsey best, [hear] the established facts and conspiracies around his death," he said according to The Jasmine Brand. "On the 31st of March 2019, the rapper and entrepreneur was shot dead. Loved by his community, Nipsey was more than a rapper – he was an icon," the film's description reads on the BBC website. "But that's what made his death so confusing, the man everyone loved and looked up to was shot at least ten times on the very property he owned."
Zand's research was extensive. He spoke with Hussle's former neighbors and friends, LA community leaders, a former LA Police Department officer, a Black Panthers branch called the Black Riders. Many interviewed believe an LAPD and government conspiracy are behind Hussle's murder – as well as original Crip gang members, who claim that an act of disrespect led to Hussle's death.
His murder trial is set to begin this year
With so many projects highlighting Hussle, fans are awaiting justice. After several delays due to the coronavirus (COVID-19) pandemic, the trial will begin in June. In light of the previous judge retiring, Honorable Clay Jacke is the replacement.
LA County Deputy District Attorney John McKinney said in a statement, "We have been looking forward to the day that we could present evidence in court on this case. But for the COVID emergency, this case would have been tried quite some time ago," Hot97 reports.
Jury selection is scheduled to begin on June 2. After that, testimony will run for an expected two weeks.
RELATED: Lauren London on the Spiritual Connection She Shared With Nipsey Hussle