What Led Zeppelin's Critics Got So Wrong About the Early Albums
It' always fascinating to look back in time at how movie and rock critics reviewed classic works at their time of release. After The Beatles broke up, Paul McCartney's solo albums were on the receiving end of some brutal reviews in the early 1970s.
While several critics spoke harshly of Paul's work, many of the reviews hold up to this day. Likewise, the critics who revered John Lennon's debut solo album mostly got that one right. (In his blustery way, John accurately predicted Lennon/Plastic Ono Band would stand as a masterpiece.)
For whatever reason, some of the same rock critics absolutely blew it when it came to Led Zeppelin. In fact, the Rolling Stone review of the band's eponymous debut was so bad the magazine became like a curse word to the band in the late '60s.
Zeppelin had to get used to off-base reviews and annual Grammy snubs in those years. Looking back, there is so much rock critics and award voters got wrong it's laughable.
The reviewer who heard 'weak, unimaginative' songs and unconvincing vocals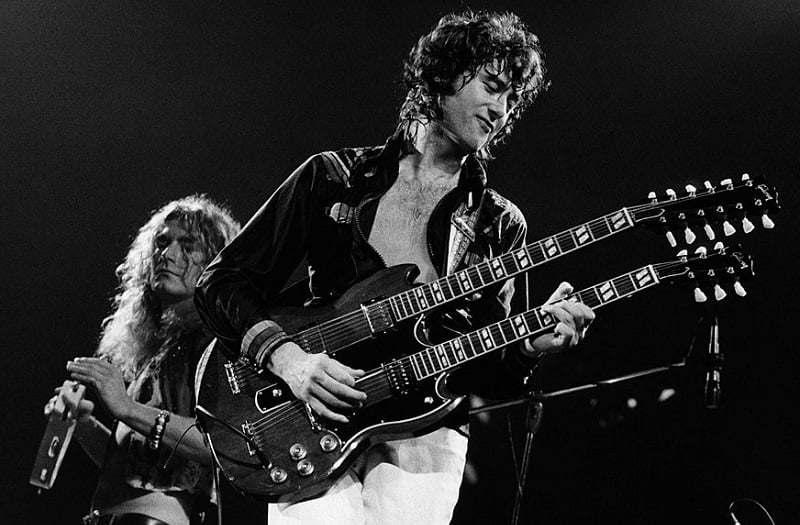 When some critics first dropped Led Zeppelin on the turntable, they recognized the implications immediately. The rippling John Bonham bass drums and soaring Jimmy Page guitar on "Good Times Bad Times" spoke volumes to many who listened.
Reviewing the record for Rolling Stone, John Mendelsohn heard
weak, unimaginative songs from Page and tunes that he described as "very dull," "monotonous,' and "redundant" at various points. Mendelsohn also tore into Zeppelin's lead singer from top to bottom.
Referring to Zep's lead singer as "prissy Robert Plant," Mendelsohn called Plant's work on "How Many More Times" some "strained and unconvincing shouting." He also said Plant was "nowhere near so exciting as Rod Stewart." (Imagine saying that with a straight face in any year.)
Of course, being an all-time terrible review, Mendelsohn didn't get through a few paragraphs without a dose of racism. Describing the proliferation of British blues-rock bands, he said one thing they needed was "a pretty soul-belter who can do a good spade imitation."
As Plant once said to Howard Stern, "Where'd you find this guy?" That's actually a funny sidebar. Rolling Stone received Mendelsohn's review when he was 21 and still writing for the UCLA school paper. So that's where you get a racist writer with bad taste — you scour California dorms.
Others considered Page's guitar
'depressingly antiquated.'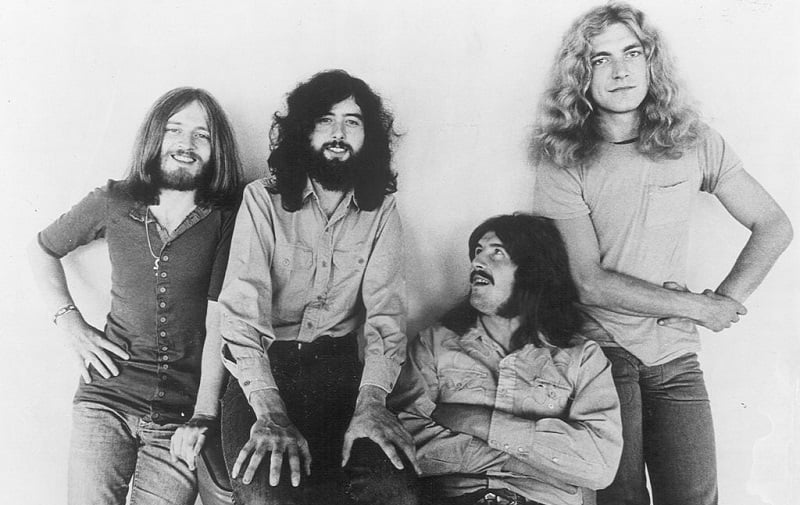 Reviewing a 1971 show for the Globe and Mail, the paper's critic sounded positively bored. He described Page's guitar style as "depressingly antiquated." But there was more.
"Psychedelic has lost its thrill, and surely Page would like to move on to new things," the critic wrote. "Led Zeppelin may be for him a straitjacket." Reviews like this make you wonder what other acts they had seen that month.
Of course, this sort of notice was nothing new by '71. Zeppelin's early albums were all snubbed at Grammy time. (The band's lone nomination came for Best New Artist following their two album releases in '69.)
All the while, Zeppelin's records were selling in the millions and rock fans were packing in stadiums on a level only The Beatles managed before them. With these stories in mind, the time Zep's tour manager pulled a gun on reporters makes a little more sense.
Check out The Cheat Sheet on Facebook!