What Loretta Lynn's Husband Doolittle Told Her to Keep in Mind When Revealing Their Relationship Issues in Her Memoir
Country singer Loretta Lynn is one of the most well-known musicians in the country music industry. The singer died on Oct. 4, 2022. In 1976, Lynn published an autobiography and memoir called Coal Miner's Daughter with writer George Vecsey. In the book, Lynn detailed her relationship with her husband Oliver Vanetta Lynn, Jr., who was known as "Doolittle" to Lynn and "Mooney" to others.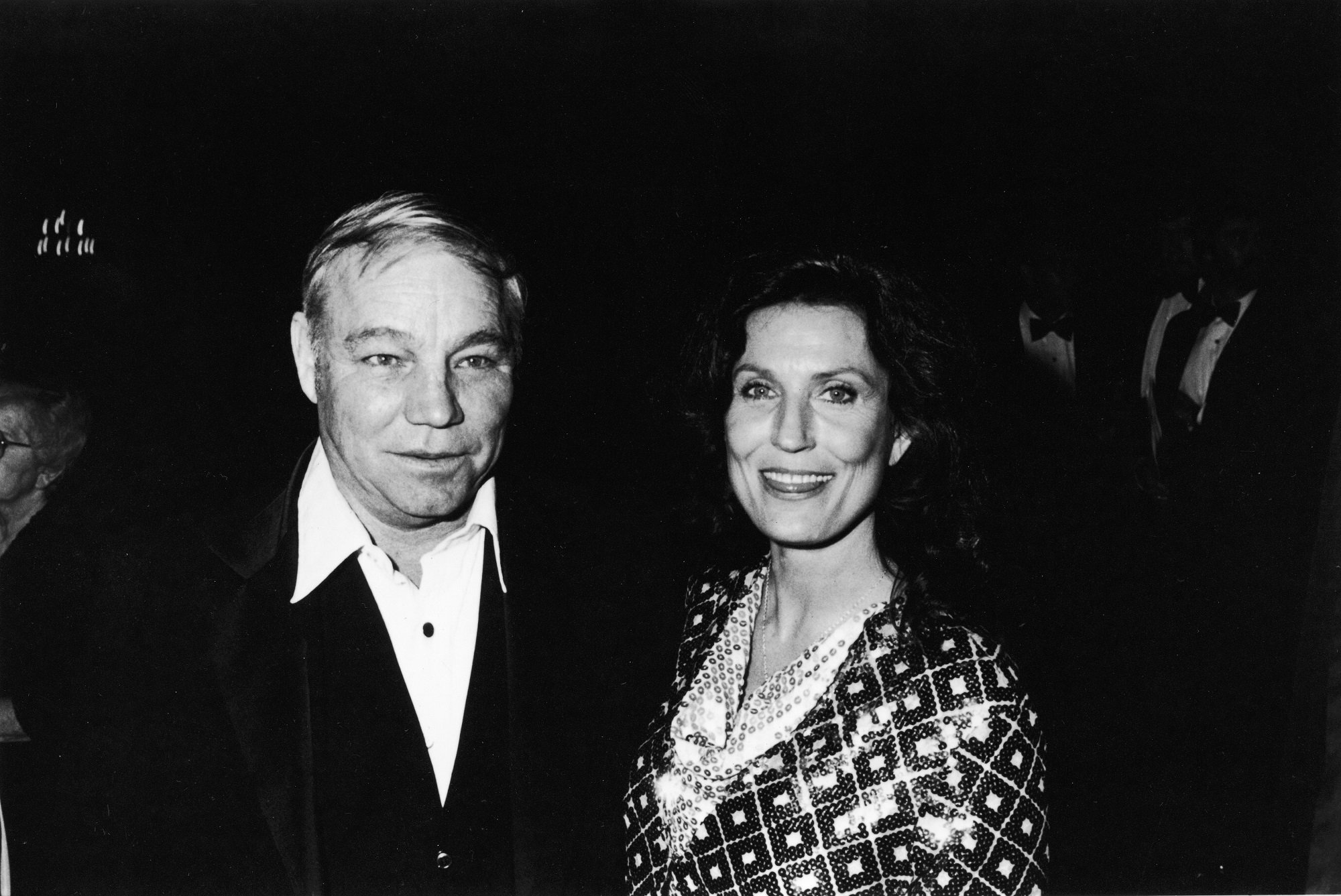 Loretta Lynn wrote about her husband in her book
Lynn published Coal Miner's Daughter in 1976. She married her husband when she was only 15 years old, and they were married for 48 years.
Because of the age she got married and the tumultuous nature of the marriage, her relationship was the subject of both scrutiny and interest.
In Coal Miner's Daughter, Lynn revealed how her husband reacted when she pondered how to write about their relationship.
"When we started on this book, me and Doolittle talked it over about how much we should tell about ourselves. Suppose I don't like the way he acts when he's drinking. Or suppose Doo thinks I'm meaner than a snake. Should we tell our troubles to other people in a book?" Lynn wrote.
She continued, "Well, Doo leaned back in his chair and thought about it for a minute. Then he said, 'Hell's fire, Loretta, just tell the story the way it happened. I've always said you should never try to cover up things. Look, we're not perfect. Let's not pretend we are.'"
In the end, Lynn agreed with her husband's advice.
"I agree with that. Nobody's perfect. The only one that ever was, was crucified. And sometimes I think our problems are made worse by the kind of business we're in," the country singer wrote.
Why Loretta Lynn called her husband Doolittle
In Coal Miner's Daughter, Lynn explained why she always referred to her husband as "Doolittle" instead of his other nickname "Mooney."
"You've heard my husband's name is 'Mooney,' right? Well, I call him 'Doolittle' because that's his old Kentucky nickname. Everybody else calls him Mooney,)' which is what they called him in Washington State when they found out he used to run moonshine. You'll hear a lot of stories about Doolittle if you hang around Nashville long enough. Some of 'em are true and some of 'em ain't," Lynn wrote in the book.
While introducing her husband in the book, Lynn admitted the two of them had "some problems" in their relationship.
"Doo is a smart man in a lot of ways. We've been married for more than twenty-five years, but we've still got some problems that I don't know if we'll ever straighten out," she wrote.
What Loretta Lynn's marriage was like
Because of Lynn's job in the spotlight and her husband's job as a talent manager in the industry, the two sometimes spent a great deal of time apart.
"Doo don't really like to be cooped up. He'd rather be out on the ranch, training his bird dogs, and I don't blame him. Heck, I don't like being cooped up either, only it seems that's what my life has become," Lynn wrote in Coal Miner's Daughter.
In the book, Lynn admitted that her job sometimes made being relatable hard because she spent so much time on the road touring.
"It's a strange deal. I'm supposed to be a country singer, writing songs about marriage and family and the way normal folks live. But mostly I'm living in motel rooms and traveling on my special bus with my private bedroom in the back. I don't even open the shades in my bus anymore. I've seen every highway in the United States by now, and they all look alike to me," the singer wrote.
Lynn and her husband were married until Oliver Vanetta Lynn, Jr.'s death in 1996.