What Made Britney Spears' Dad Finally Step Down From Her Controversial Conservatorship?
News broke this week that Britney Spears' father, Jamie Spears, has finally agreed to step back from her controversial conservatorship. It was a hard-fought victory for Britney, who has repeatedly asked the courts to remove and replace him. We're taking a look at what finally made him acquiesce.
Jamie Spears filed papers Thursday
On Thursday, Jamie Spears unexpectedly filed papers in Los Angeles indicating his eventual willingness to step back from control over his daughter's $59 million estate.
He cited the volatility of the ongoing "public battle" as a reason for doing so but added that he didn't believe removing him as conservator was justified.
In fact, Mr. Spears' filing said it was "highly debatable whether a change in conservator at this time would be in Ms. Spears' best interests."
According to documents obtained by Variety, Mr. Spears is asking Superior Court Judge Brenda Penny to allow him to resign amidst the pressure. 
"Nevertheless, even as Mr. Spears is the unremitting target of unjustified attacks, he does not believe that a public battle with his daughter over his continuing service as her conservator would be in her best interests. So even though he must contest this unjustified Petition for his removal, Mr. Spears intends to work with the Court and his daughter's new attorney to prepare for an orderly transition to a new conservator. As the Court has likely surmised, before Ms. Spears' new attorney arrived, Mr. Spears had already been working on such a transition with Ms. Spears' former court-appointed counsel, Sam Ingham."
The papers were Jamie Spears' latest response to Britney's request to have him "immediately" suspended from the conservatorship on August 5th. The elder Spears initially responded to his daughter's request by questioning her mental health.
The 'public battle' over Britney Spears is escalating 
The public battle Mr. Spears cited has no shortage of dramatic spectacles and doesn't affect only Britney. Reports emerged Thursday that Judge Penny had been the subject of recent death threats being monitored by the LA Sheriff's Department.
Additionally, Britney Spears' sister Jamie Lynn Spears claimed she has received death threats in recent months. And her trusted personal conservator Jodi Montgomery, whom Britney wants to remain involved in the case, has also reported death threats.
The intensity of the #FreeBritney movement can't be underestimated, as it's driven much of the action behind the continually evolving court case.
Britney Spears' lawyer is putting pressure on Jamie Spears as well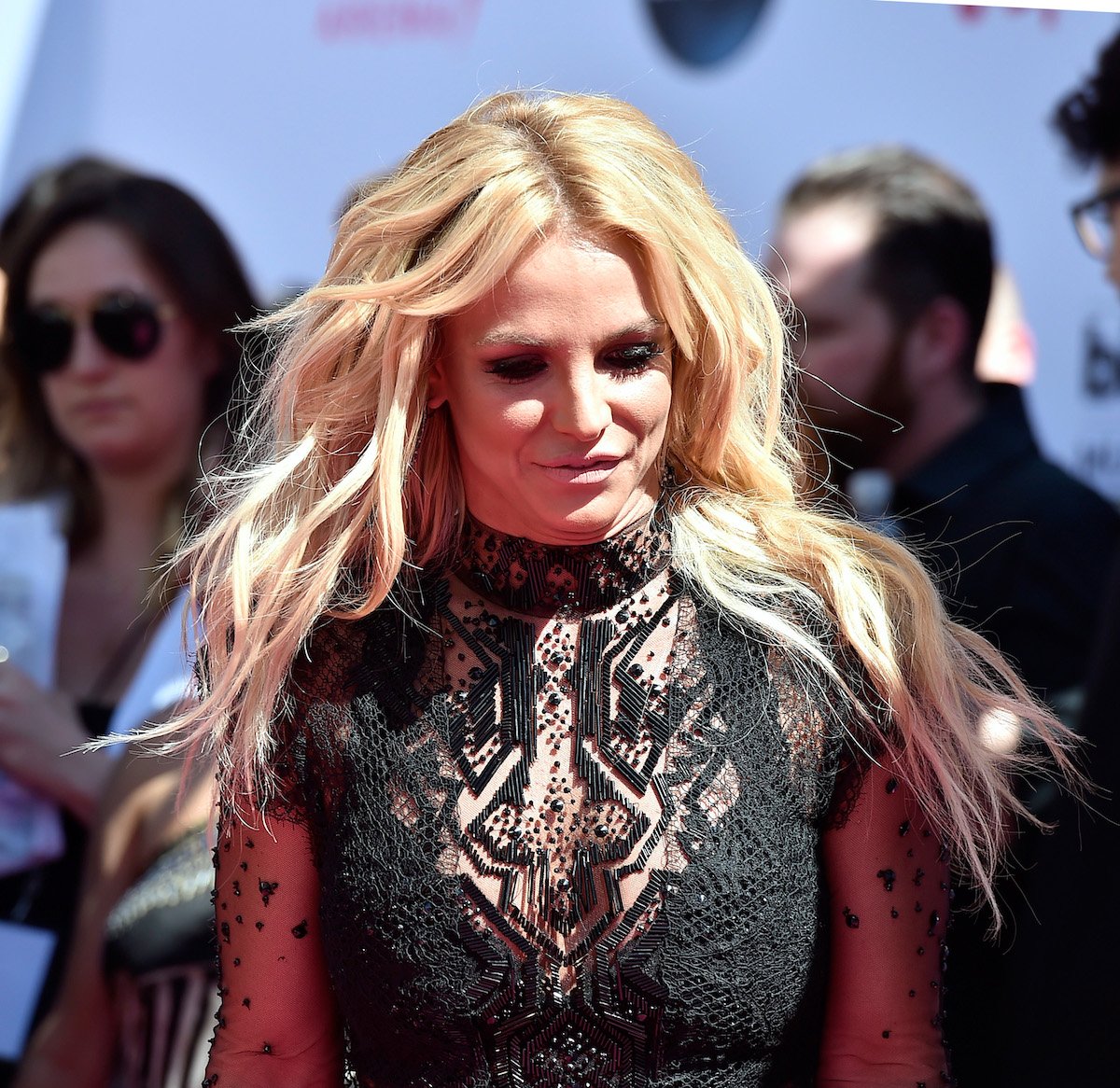 While Mr. Spears formally pushed back on "attacks" by the public and Britney's lawyer Mathew Rosengart, he may have also been influenced by the enormous pressure exerted by both sources. Rosengart's filings on behalf of Britney Spears have blasted him for a variety of offenses against his own daughter. 
While Rosengart acknowledged Mr. Spears' move to step back, he also wrote that he is "disappointed" and condemned Mr. Spears for his statements about Britney.
"We are disappointed, however, by their ongoing shameful and reprehensible attacks on Ms. Spears and others," stated Rosengart's response to Mr. Spears' latest filing. "We look forward to continuing our vigorous investigation into the conduct of Mr. Spears, and others, over the past 13 years, while he reaped millions of dollars from his daughter's estate, and I look forward to taking Mr. Spears's sworn deposition in the near future."
In various court filings, Rosengart has also accused Mr. Spears of "dissipating" Britney's fortune by "grossly" overpaying on a bill without her consent, and asserted that his "continued presence as Conservator of the Estate is contrary to Ms. Spears's best interests, health, and well-being."
Aside from the crippling public pressure and the escalating danger to those involved, we may not know all the reasons Jamie Spears ultimately decided to pull back. But Britney and her fans certainly see it as a major victory.
RELATED: Who Is Britney Spears' Conservator Now That Jamie Is Out?