What Made 'Little House on the Prairie' Star Michael Landon 'Feel Stupid'?
Michael Landon had a television career that spanned four decades. He starred in several popular shows such as Bonanza, Highway to Heaven, and Little House on the Prairie.
Before he died of pancreatic cancer on July 1, 1991, the actor opened up about what he did to ensure he kept his famous body.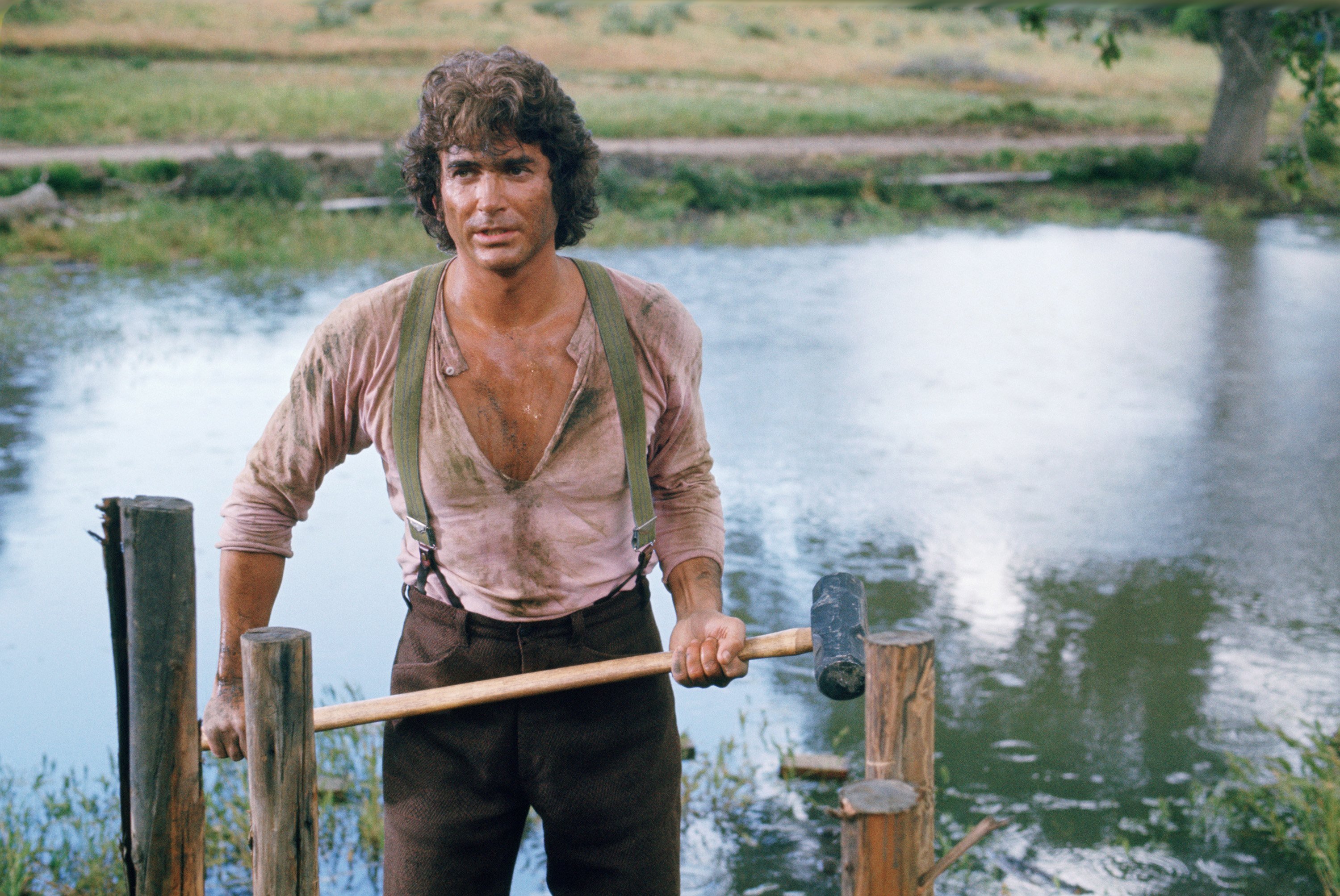 Michael Landon played Charles Ingalls on 'Little House on the Prairie'
Landon was born Eugene Maurice Orowitz on October 31, 1936. The actor grew up in Forest Hills, New York, but moved to California to pursue acting. His first significant role was as Little Joe Cartwright in Bonanza. He starred in the series for 14 years before it ended in 1973.
RELATED: 'Little House on the Prairie': The 1 Actor Who Always Wore a Wig on the Show
After Bonanza, Landon searched for his next project. According to the Archive of American Television, Little House on the Prairie producer Kent McCray said the Us actor wanted a show that he could star in and produce. So, NBC approached Landon about Little House on the Prairie and informed him that the network could meet his needs. He agreed to play Charles "Pa" Ingalls, the show's patriarch and executive produced the series. 
In his interview, McCray also shared that Landon's daughter, Leslie Landon, was the deciding factor in his decision to take on the role. Leslie and her mother, Lynn Noe, read the Little House children's book series.
"I think it was Michael's daughter Leslie who convinced Michael to do the show," he said. "Because they were sitting down to dinner one night, and he said, 'I think I'm going to do a show called Little House on the Prairie.' And she said, 'I've read all those books! Dad, they're great books.' And that, I think, convinced him to do the show."
Michael Landon would 'feel stupid' when he didn't go to a gym
Throughout his career, Landon's physique caught his fans' attention. The actor often flaunted his toned body on television and preferred to be shirtless on Little House's set. His obsession with his appearance affected how Landon played his character, Charles Ingalls. As a producer on the show, he ensured that Charles would never break any bones or get seriously injured throughout the series. According to PureVolume, the rule allowed Landon to keep his body looking as good as possible on-screen.
RELATED: 'Little House on the Prairie': The 1 Star Who Has 'No Shame' in Joining the Reboot
In 1983, the Father Murphy star opened up about his feelings toward his body with The Washington Post. Landon shared with the outlet that he measured how smart he felt by the way he looked. 
"I'm not smart unless I'm strong," Landon said. "Unless I go to a gym and exercise, I feel stupid."
What 'Little House on the Prairie' star Alison Arngrim said about Michael Landon's body
RELATED: 'Little House on the Prairie': Karen Grassle Said Michael Landon 'Had a Falling-Out With a Producer Very Early on'—'He Could Be Quite Moody'
Landon's fans weren't the only ones who noticed the actor's stunning body. In her 2010 memoir, Confessions of a Prairie B*tch, Alison Arngrim, who played Nellie Oleson on Little House, called her co-star "gorgeous." The actor also compared Landon to a popular 1970s pin-up model and actor. 
"He was like a male version of a Farrah Fawcett poster," Arngrim said of Landon. "I sometimes wondered what he would look like in that red swimsuit."