What Made Paul McCartney Get Hostile and Throw Ringo Out of His House
It can be hard to keep track of all the feuds The Beatles had in their last years together. Obviously, the heavyweight struggle was between John Lennon and Paul McCartney. By the time the band parted ways, it was a miracle the two didn't get into a fistfight. (They came close at least once.)
Meanwhile, everyone saw the bad blood between Paul and George Harrison during the filming of the Let It Be documentary. And, during those same weeks, George and John actually did come to blows (per producer George Martin).
But we're not even mentioning the resentment over John bringing Yoko Ono into the studio for Beatles recording sessions. Or the recording engineer walking out because of the band's ongoing animosities. Clearly, there are too many troubles to keep track of.
The one Beatle who managed to stay out of the fray was Ringo Starr. We only know of one occasion when someone wanted to throttle old Ringo. It was the time Paul threw the drummer out of his house while threatening to "finish" the mild-mannered fellow.
Paul's violent reaction to Ringo, which came 'near' to 'blows'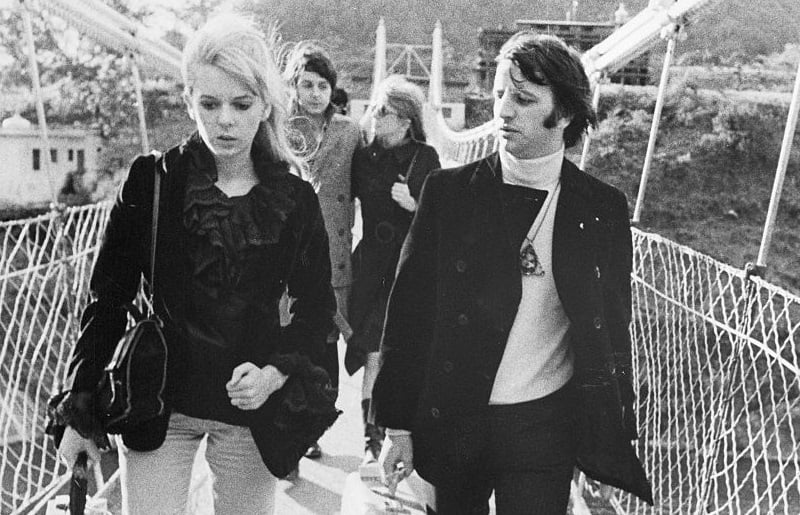 By early 1970, The Beatles had added management issues to their very long list of problems. Paul didn't want Allen Klein managing things, and the other band members did. Bu the situation came to a head when Paul wanted to release his debut solo album before Let It Be.
That struck John, George, and Ringo as offensive, so the group drafted a letter asking Paul to reconsider and release it later. (It says everything about their relationship that they didn't just speak in person.) Rather than have a courier deliver the note, Ringo decided he'd do it himself.
In Anthology (via Beatles Bible), the old bandmates described what happened next — and it wasn't pretty. "Ringo came to see me," Paul said. "He was sent, I believe – being mild mannered, the nice guy – by the others, because of the dispute. I must say I gave him a bit of verbal."
After Ringo tried to reason with him and explain the decision from a business standpoint, Paul's frustrations of the preceding months boiled over. He recalled it as "the only time I ever told anyone to GET OUT! It was fairly hostile."
'I'll finish you now!' Ringo remembered an angry Paul saying.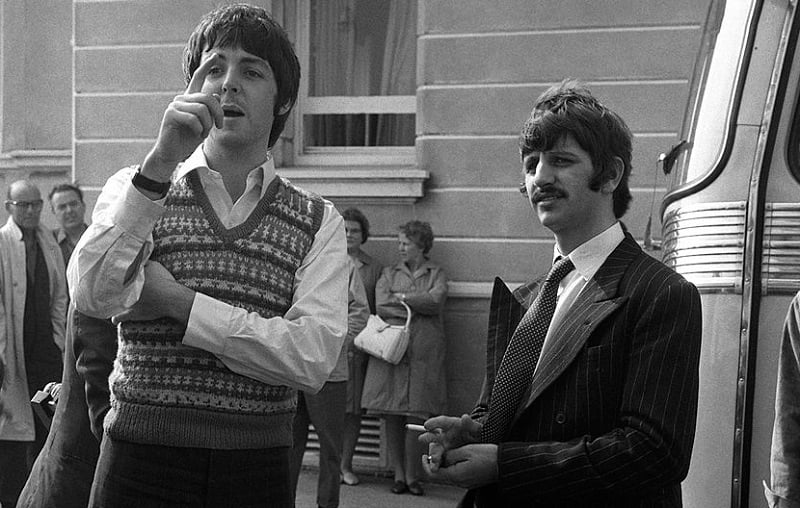 If you want to describe the exchange as "shooting the messenger," Ringo wouldn't argue. In Anthology, he described Paul as "completely out of control" and "shouting at me" that day. He told Ringo, "I'll finish you now," added a threat of "You'll pay!" before telling him to get out. (Ringo left.)
Needless to say, Ringo didn't see anything of the sort coming. After the band broke up and he made some recordings on his own, Ringo took the opportunity to respond to Paul in song.
On a great, T. Rex-inspired tune from 1972, Ringo referred to Paul as "meathead," something that makes perfect sense given the experience he had. Ringo also told Paul what he thought of his solo work.
"Get yourself together now and give me something tasty," Ringo sang. "Everything you've tried to do, you know it sure sounds wasted." Considering what happened with that letter, he probably considered it the best way to tell Paul how he felt.
Check out The Cheat Sheet on Facebook!