What 'Making the Cut' Winner Jonny Cota Really Thought About Naomi Campbell
Fashion never goes out of style. Heidi Klum and Tim Gunn are famous for their roles and dynamic on the popular television series Project Runway. After working together on the Bravo show that revolved around style and fashion for 16 seasons Klum and Gunn made the decision to leave Project Runway. However, recently, their fans realized that the popular pair were planning to work together again. See why everyone is talking about the release of Amazon's new fashion-forward show, Making the Cut.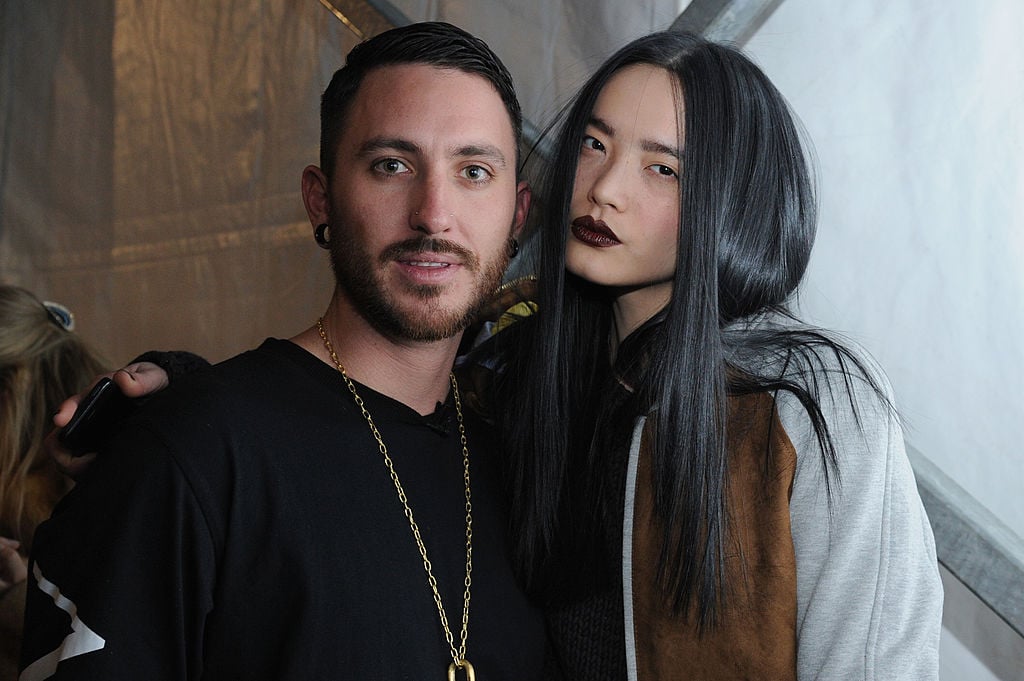 What new series are Heidi Klum and Tim Gunn working on together? 
Gunn and Klum may have typically been associated with their time on Project Runway, but times have changed. Making the Cut premiered in March 2020, and since then, the show has generated a lot of fans and viewers. Heidi Klum and Tim Gunn are the hosts of the new show. 
The premise of the Amazon series is centered around designers taking on different challenges and tasks as they showcase their skills, talents, and creativity. The contestants are invited from all over the world in order to compete for the grand prize. As the show teased in the preview, the winner of Making the Cut will receive one million dollars and a chance to design their own exclusive line for Amazon. As Gunn explained in the previews, the show is searching for someone with an "intense fire." After all, the show does challenge the participants to create and execute a brand and aesthetic on a global level. The show is the opportunity of a lifetime for designers everywhere. 
Who are the judges on Making the Cut?
When season one of Making the Cut initially premiered the show began with 12 designers. However, with each episode, the numbers continue to dwindle. Every episode the contestants must tackle whatever challenges or assignments they receive. The judges of the show ultimately decide their fate, so who exactly are they? 
Nicole Richie, Carine Roitfeld, Joseph Altuzarra, Chiara Ferragni, and Naomi Campbell are the famous judges on the stylish Amazon series. This isn't Richie's first experience with reality television. Richie is probably best known for her role as Paris Hilton's luxurious best friend on The Simple Life. However, she also has an impressive reputation when it comes to her fashionista stature. 
Roitfeld's professional expertise makes her an excellent addition to the board of judges. Her inside perspective has helped her provide authentic feedback and evaluations. Campbell is another judge with an incredibly impressive reputation and career in the modeling and fashion industry. Perhaps it is for this reason that Campbell has been cast as an intense or harsh judge. However, fans and viewers have nothing to worry about as Campbell made it very clear that she is more than OK with being "brutally honest." Nylon reports Campbell explained: "There is no approach. I don't have a plan. That's just who I am. All that Naomi knows, that's how I'm going to speak. For me, whether the cameras are there or not, that's what I would say. It's not about reality TV; it's reality to me. It's someone's life in your hands that you have an opportunity to give a platform to and to show their creativity. You don't want to play with that. You want to be honest." It doesn't seem like Campbell plans on changing her technique, approach, or personality anytime soon, and rightfully so. Nonetheless, the season one winner of Making the Cut still felt it was pertinent to share his thoughts on the controversial judge. 
What did the winner of season one of Making the Cut have to say about Naomi Campbell?
Throughout season one of Making the Cut, the judges had a disagreement or two when discussing the work of the designers. In the end, Jonny Cota was named the winner of the new series.  In one of the episodes, Cota was on the receiving end of Campbell's honest feedback. Cota was recently interviewed about his experiences on Making the Cut and interacting and working with Campbell. Cota shared, "Naomi has a specific way of showing her tough love." Though tough love isn't for everyone, Cota followed up with, "I still take it as a compliment," according to Today. A little bit of tough love seems like a small price to pay for such an amazing opportunity.