What Mamba Mentality Actually Means, According to Kobe Bryant
Since Kobe Bryant's untimely death, people have been remembering his legacy. Bryant coined the phrase "mamba mentality" but what exactly does that mean?
Kobe Bryant's legacy is heavy on the minds of people around the world. Since news broke of the former basketball player's untimely death, people have been trying to process their feelings and what Bryant meant to them.
All it takes is a single scroll through any social media platform to see that Bryant inspired people around the world through his acts on and off the court. Though Bryant's legacy is checkered with a number of bad decisions and situations, including his 2003 sexual assault case, there is one thing about him that everyone can agree was positive, his Mamba mentality.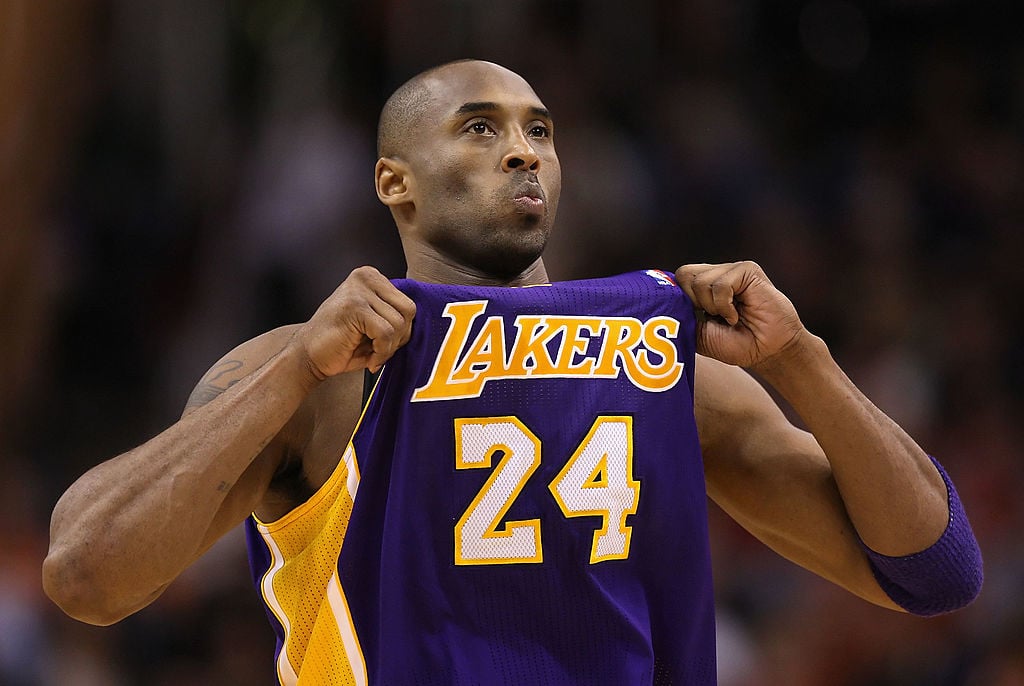 So, what exactly is Mamba mentality?
How did Kobe Bryant get the nickname Black Mamba
Bryant has been commonly referred to as the Black Mamba. According to The New Yorker, Bryant gave himself this name after watching Quentin Tarantino's Kill Bill. In the film, the mamba snake referred to deadly assassins.
What is mamba mentality?
For Bryant, mamba mentality was about more than just basketball.
"Mamba mentality is all about focusing on the process and trusting in the hard work when it matters most," he told Amazon Book Review. "It's the ultimate mantra for the competitive spirit.  It started just as a hashtag that came to me one day, and it's grown into something athletes — and even non-athletes — embrace as a mindset."
"Hard work outweighs talent — every time," he continued. "Mamba mentality is about 4 a.m. workouts, doing more than the next guy and then trusting in the work you've put in when it's time to perform. Without studying, preparation and practice, you're leaving the outcome to fate. I don't do fate."
In fact, the mentality became such a phenomenon that Bryant wrote a book about it. In The Mamba Mentality: How I Play, Bryant talked about the mentality and how he passed it on to other players, like Lebron James.
"I always aimed to kill the opposition," he wrote. "The main thing LeBron and I discussed was what constitutes a killer mentality. He watched how I approached every single practice, and I constantly challenged him and the rest of the guys. I remember there was one half when we were messing around. I came into the locker room at half-time and asked the guys — in a less PG manner — what in the hell we were doing. In the second half, LeBron responded in a big way. He came out with a truly dominant mindset. And I've seen him lead that way ever since."
The mamba movement has inspired more than just pro athletes. Fans everywhere are now using the phrase as motivation to keep going, to keep pushing, and to keep fighting.
How did Kobe Bryant die?
On Sunday, Jan. 26, the world stood still as news of Bryant's death began hitting the internet. Bryant and his 13-year-old daughter, Gianna Bryant, were killed in a helicopter crash on the way to a basketball game at the Mamba Academy near Thousand Oaks, California. Seven other people also died in the crash, including Gianna's teammates, Alyssa Altobelli and Payton Chester. Altobelli's parents, John and Keri, and Chester's mom Sarah also died onboard. Other victims included the helicopter's pilot, Ara Zobayan, and women's basketball coach, Christina Mauser.
Details are still emerging about the crash that took so many lives.