What Marvel Star Mark Ruffalo's Wife Says He's 'Totally Different' When He's Working on a 'Hulk' Film
Mark Ruffalo joined the Marvel Cinematic Universe in the 2012 film The Avengers. Replacing Ed Norton as The Hulk, Ruffalo had a list of film credits to his name upon joining the franchise. While the actor was somewhat of a familiar face before becoming Bruce Banner, joining the Marvel team put him on Hollywood's A-list.
Though the MCU star seems much more mild-mannered than his green monster alter ego, Ruffalo confessed he can sometimes stay in character longer than he intends.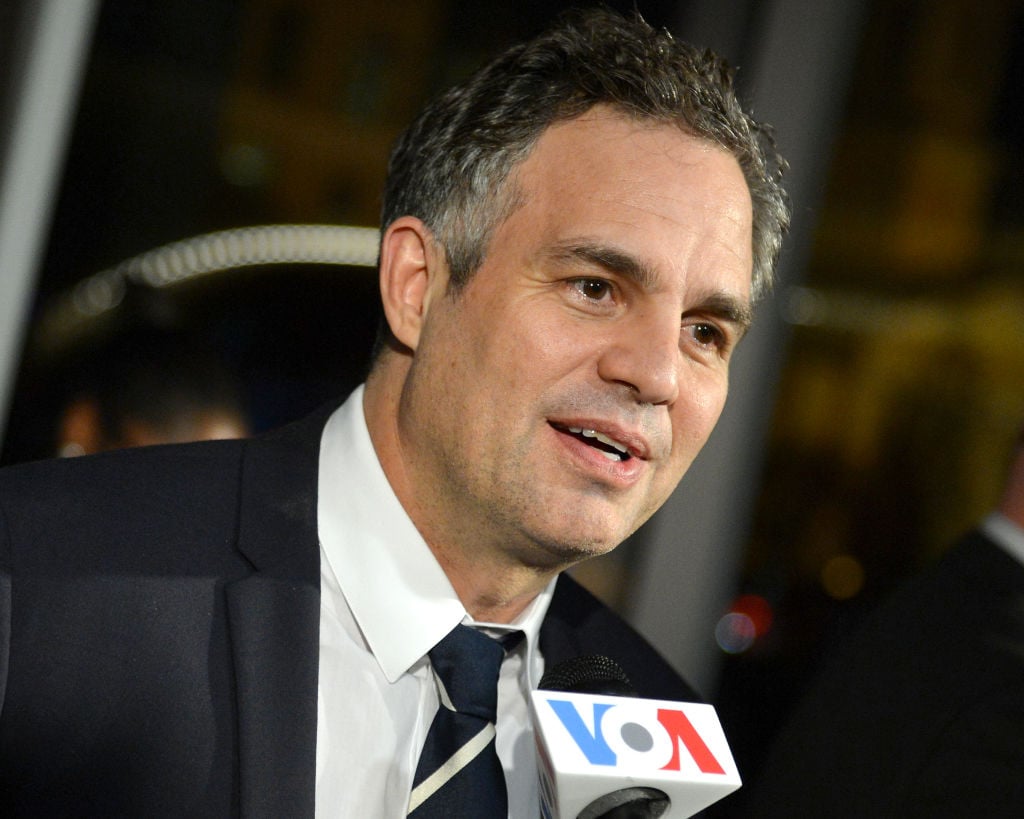 Marvel star didn't immediately gel with LA
In a 2015 Rolling Stone interview, Ruffalo revealed that it took him awhile to feel at home in Los Angeles when he was a struggling actor.
"I didn't really fit in. I was anachronistic within my age group," the Avengers actor said. "Cause I was studying with Stella Adler, and I was working on Inge and Ibsen and Chekhov, and they were doing Who's The Boss episodes."
Ruffalo felt he may have been outshined by other aspiring performers on the West Coast. "My funny joke was, I finally came to New York, to do This is Our Youth, and I walked into the city, and I went, holy s*** I'm a swan! What the f*** was I doing in L.A.? Of course I didn't work [there].  'Cause I was the ugly duckling in L.A!"
Mark Ruffalo tries to identify with his characters
When asked if he chooses to stay in character when playing the superhero, Ruffalo referenced his part in a 2014 HBO film where he portrayed an openly gay writer during the HIV-AIDS crisis in New York City in the early 1980s.
"It's the law of interaction, where whatever you come into contact with, you take something away from that thing that changes you," the actor explained. "I don't torture myself, but I'll steep myself in, let's say, Normal Heart. There's an outrage in there that's easily accessible to anyone who has a heart beating in their chest and a mind in their head. So I can access my own outrage, and I can put that into that."
While he may not fully be able to identify with a certain perspective, Ruffalo tries to personally connect with character. "I'm not gay, so I don't understand that, per se," he told Rolling Stone. "But I understand what discrimination is, from this moment or that moment: 'You're Italian, you're an actor, you're a Democrat, you're a liberal.'"
'The Hulk' actor's wife sees her husband in the green superhero
Married to Sunrise Coigney since 2000, Ruffalo credits his wife for seeing a different sort of swagger in the actor when he takes on his Hulk role.
"I don't see it, but my wife knows it," Ruffalo revealed. "She says, 'OK, you're totally different, the way you walk, the way you talk. Sometimes the way you relate to people changes when you're in a role.'"
Thankfully, Coigney doesn't report any complaints of Ruffalo's temper matching that of his Hulk counterpart. The actor acknowledges that when taking on a character, you need to fully embody all aspects of that person.
"You're bringing those attributes onto yourself and then you spend the next three months more in that person's life than in your own," he said.
Now playing identical twins in HBO's miniseries I Know This Much Is True, Ruffalo gets to show his range outside of the superhero genre.