What 'MasterChef' Star Gordon Ramsay Would Choose as His Last Meal
While culinary icon Gordon Ramsay is a master at creating the finest cuisine, the Michelin-starred chef is also an expert on critiquing all things edible. It may surprise some foodies to discover what meal he would choose as his last.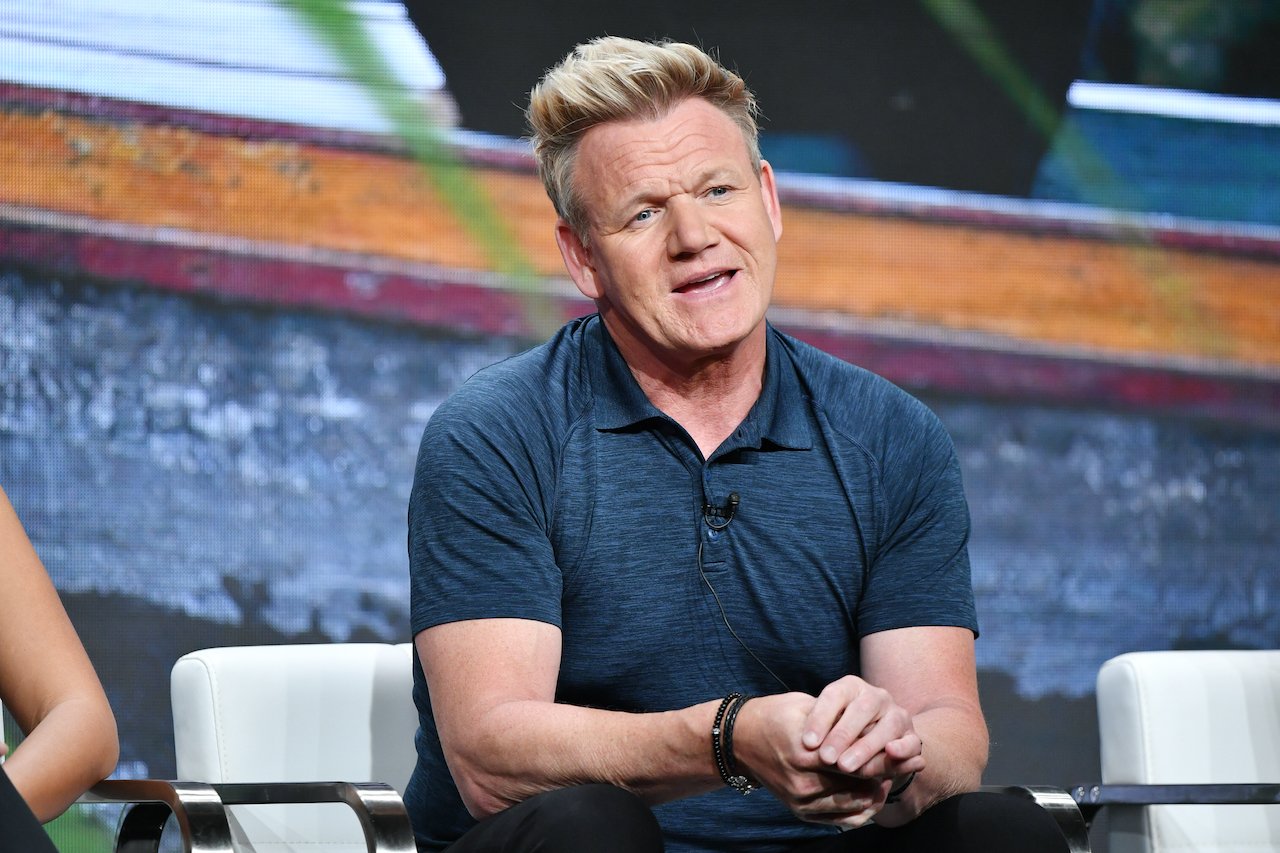 Gordon Ramsay goes for comfort food
The Fox Network personality shared his personal choice of a last meal – a traditional English breakfast – when he put the dish on his menu at his London restaurant, Savoy Grill. Ramsay got a little flack for the price and small portion size of the British favorite, yet he didn't seem swayed by public opinion.
"I stand by it. I swear by it. And it is one meal that I would ever eat as a last supper," he told Insider. "It has to be a full English breakfast with extra baked beans."
With a price tag of £19 ($24.45 in U.S. dollars), the dish features two eggs, slices of bacon, a mushroom cap, a slice of tomato, a sausage link, and a small side of baked beans. In true Ramsay fashion, he expressed his thoughts on what he charges.
"And you know what? If you're worried about the price, you can't f*cking afford it," he said.
RELATED: Why 'Masterchef's' Gordon Ramsay Is Personally Inspired To Fight Against Domestic Violence
Another favorite of Gordon Ramsay's involves a fast food chain
Also on Ramsay's list of favorites is a meaty staple provided by In-N-Out Burger.
"People think Americans are obese and burgers are bad for them — they are delicious," he commented. "In-N-Out burgers were extraordinary. I was so bad, I sat in the restaurant, had my double cheeseburger then minutes later I drove back around and got the same thing again to take away.
Ramsay makes a point of stopping by the fast food restaurant every time he's on the West coast. The chef is holding out hope one will be built across the pond.
"I wish that they were set up in London because if there's one thing I miss flying out of LA, it's an In-N-Out Burger," Ramsay said.
'Kitchen Nightmares' star puts a spin on 'fast food'
While an English breakfast and cheeseburgers may sound a bit pedestrian for Ramsay, he insists that food that's quick to make can be elevated. With an ingredient as simple as an egg, the Hotel Hell host can whip up a five-star dish.
"Yeah, so let's get one thing clear," Ramsay said, according to Taste of Home. "Fast food doesn't need to be junk food. Fast food can be good food. I have a show on YouTube called Scrambled. Every country I go to [for his series Uncharted], I'll do a scramble."
Traveling the globe for his National Geographic show, Ramsay has learned how to adapt each culture's cuisine into a scrumptious egg dish on the fly.
RELATED: Why 'Masterchef's' Gordon Ramsay Has 'Never Been Cooler' to His Kids
"So, for instance when I was in Louisiana, I did scrambled eggs with beautiful crawfish," he recalled. "When I was in Guyana, I did scrambled eggs with the most amazing black piranhas. When I was in India, I did the most amazing acorn squash scrambled eggs."
Watch Gordon Ramsay on Fox's MasterChef: Legends on Wednesdays at 8 p.m. ET.