What Matthew McConaughey Is Really Like as a Parent
Matthew McConaughey is a Hollywood star, known for movies like Interstellar, Dallas Buyers Club, Dazed and Confused, and How to Lose a Guy in 10 Days — to name just a few. This means his three children could probably have anything they ever wanted. But does McConaughey give into his kids' every wish? Here's what he had to say.
What is movie star Matthew McConaughey's background, and where did he meet his wife Camila Alves?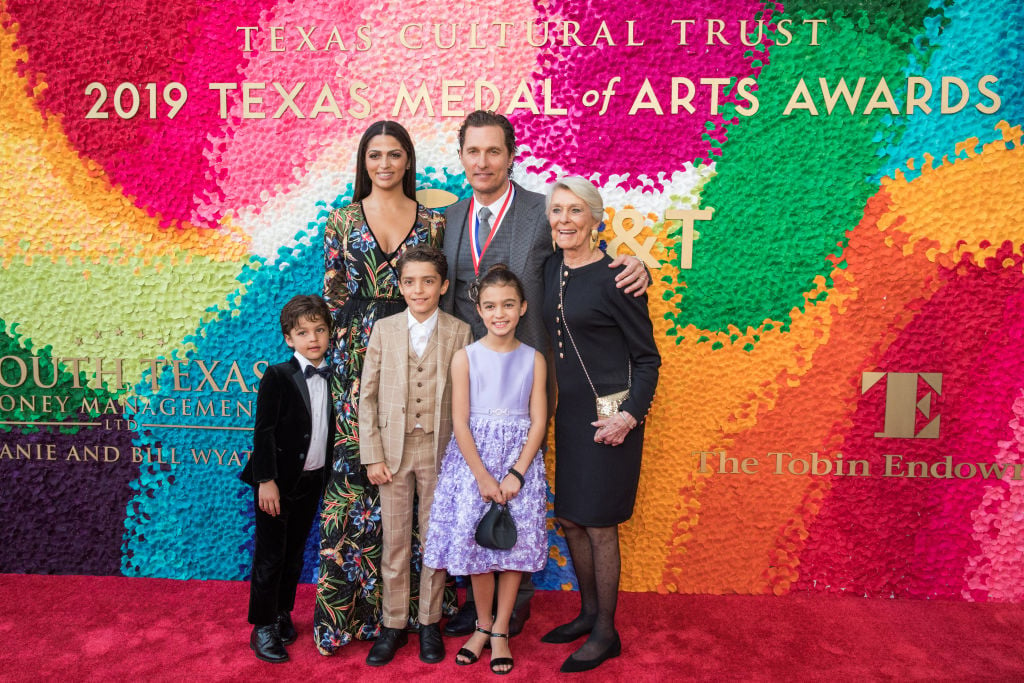 RELATED: Matthew McConaughey Donates Over $1.5 Million to School Charities
American actor and Oscar winner Matthew McConaughey was born in Texas in 1969. His mom was a school teacher and father was a business manager, but sadly, he passed away in 1992. McConaughey's mother, Kay, who he calls "K-Mac," taught him how to treat a lady, according to Southern Living.
"She was a typical Texan mom," McConaughey shared. "She would stand no nonsense … My parents taught us how to respect women from early on."
Kay continues to play an important role in his children's lives as the family moved to Texas to be closer to her.
Although McConaughey was considered one of America's sexiest bachelors for many years, when he met Camila Alves in 2006 at a club in Hollywood, he never looked back. After a Christmas Eve engagement in 2011, McConaughey married Camila Alves in June 2012 at their home in Texas. Their two oldest children participated in the ceremony, with Levi as the ring bearer and Vida as the flower girl. Livingstone joined the family in December of that same year.
What kind of parent is the 'Dazed and Confused' star to his elementary-age kids?
In an interview on NBC's Today, the show's host asked McConaughey what kind of dad he is to his three children: Levi, who is 11, Vida, who is 10, and Livingston, who is 7 years old.
"The main thing is, my wife, Camila, and I have a similar moral bottom line," he explained. "… We can nudge them and shepherd them, but, boy, they are who they are."  The actor feels their kids reflect their own personal DNA; they express their individuality, regardless of parenting. 
RELATED: Matthew McConaughey Says He Once Built a 13 Story Treehouse
He went on to describe one of their Friday night family traditions: pizza, a movie, and a dance party.
"That's when we're really rocking," McConaughey said.
Although the couple prefers to keep the children out of the public eye as much as possible, McConaughey further discussed his parenting style In a June 2020 Town and Country Magazine interview. The Dallas Buyers Club star explained:
Sometimes loving your kids means giving them just what they want. Other times it means tough love. Affluent people can give their kids everything they want, but they're not usually going to get what they need. Loving a child is a lot harder if you really give a d*mn.
Matthew McConaughey is a 'yes' man to his young children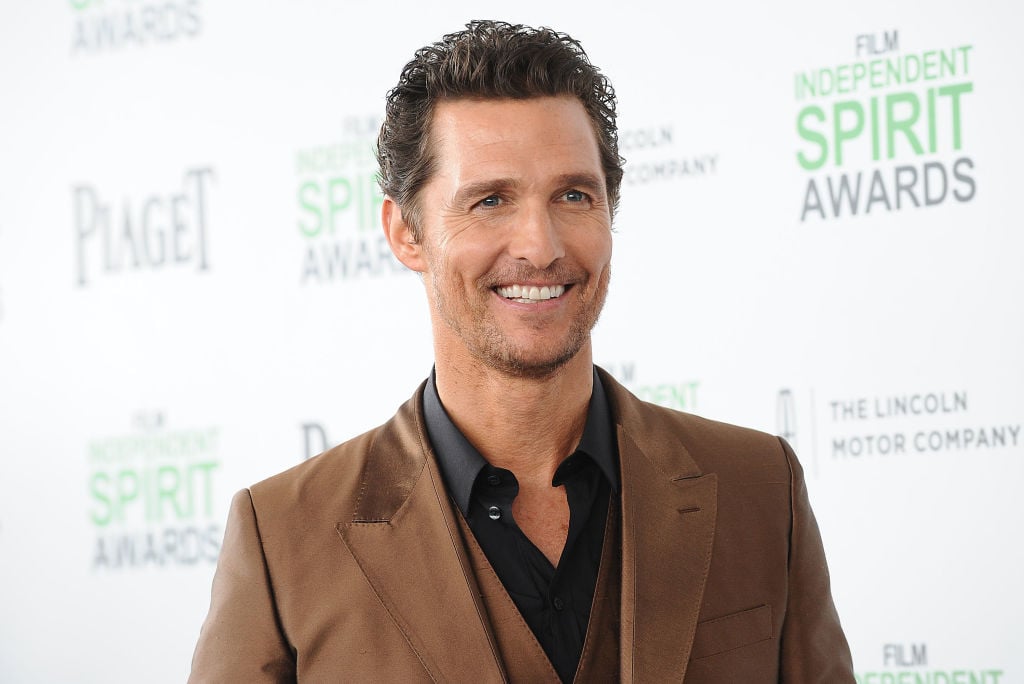 RELATED: Matthew McConaughey Smelled So Bad on Set Kate Hudson Gave Him Deodorant
The actor acknowledges he's generally a "yes" dad to his children.
"'No' takes a lot more energy. It's a lot easier to say 'yes,'" he said in a recent interview with EOnline.
However, McConaughey and Alves have initiated the practice of gratitude within their family, teaching their children to be grateful for both the lighter and the more serious aspects of their lives. Although initially, they were a bit reluctant to participate, the kids "started sharing these really heartfelt things about life and death situations and survival," according to McConaughey.
So, at least when the Interstellar star says "yes" to his kids — they're thankful for it.