What Meghan Markle's Deleted Instagram Reveals About The Duchess Of Sussex
When Meghan Markle married Prince Harry in 2018, she was forced to shutter her personal Instagram account, as we take a look back, what will we learn about the Duchess of Sussex?
As an official member of the royal family, Meghan Markle has skyrocketed to fame all across the world. But there was a time in the not too distant past that Markle was an ambitious actress starring on her first cable drama, Suits. At the time, Markle was looking to land her next major role in Hollywood and, like a lot of up-and-coming celebrities, had her own Instagram page with a sizable audience.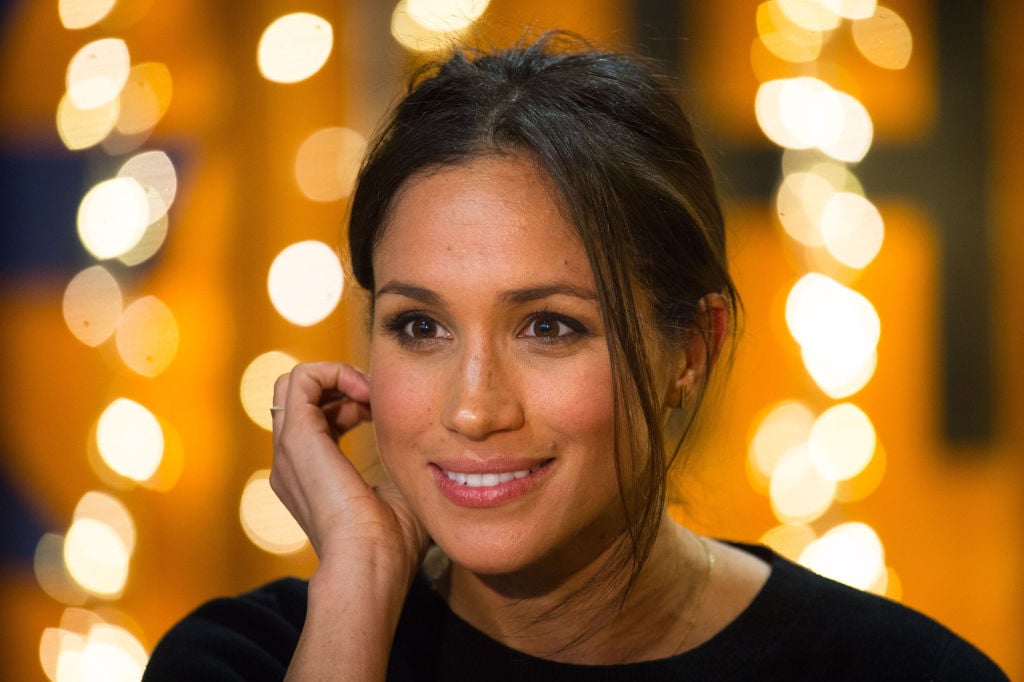 After she married Prince Harry in 2018, Markle was forced to give up many of her personal indulgences, including her social media accounts. But once things are posted online, they are never really deleted. In fact, all of Markle's deleted Instagram posts are still available on the internet, and they offer an interesting look into her life before Harry.
Meghan Markle enjoys a life of booze, selfies, and boyfriends
Like many people, Markle loved to post selfies of herself on Instagram. A lot of Markle's selfies were taken while she was lounging in bed, which her 3 million Instagram followers clearly loved. But she also included plenty of selfies outside of the bedroom and enjoyed posing for the camera. Needless to say, Markle never missed an opportunity to snap a gorgeous pic of herself.
Markle also posted a lot of photos of booze. Most of the beverages were either cocktails or wine, though the former actress enjoyed a few beers from time to time. Apart from alcohol and selfies, Markle was never shy about sharing images of her boyfriends on social media. This includes shots of Patrick Adams, who was a co-star on Suits, and Trevor Engelson.
As royal watchers are well aware, Markle and Engelson were married long before she ever met Harry. There was also a photo of Markle with a mystery man at dinner, though his identity has never been revealed.
Harry and Markle start their own Instagram account
While Meghan Markle's personal Instagram is now closed, she and Harry have started their own account on the platform. The Duke and Duchess of Sussex went public with their Instagram page on April 2, and most experts believe that Markle handles the majority of posts.
If this is true, it would explain why there have been several grammatical errors in a few of their posts. If the couple has someone handling the account, they would have likely caught these mistakes. Fortunately, none of the blunders have been significant and amount to a small annoyance for grammar savvy fans.
So far, Markle and Harry have used their Instagram to share photos from official royal engagements, highlighting their various charitable endeavors. They have also used it as a platform to share photos of their adorable son, Archie, who was born last month.
The couple already has over 8 million followers on Instagram and are closing in on Prince William and Kate Middleton, who are holding steady at 9.3 million followers. The Duke and Duchess of Cambridge joined Instagram way back in 2015, so Harry and Markle have a lot of catching up to do.
Markle lands a new gig as editor of British Vogue
Apart from her deleted Instagram account, Markle was also forced to close her blog, The Tig, when she started dating Harry. Although Markle was very sad about losing the blog, she just landed a job that gets her back into the editing game.
The former Suits star is set to edit the September edition of British Vogue, which is a major deal. That month's issue is one of the most important editions of the year and often features fashion trends that continue through the fall and winter months.
A source claims that Meghan Markle is working with the magazine to edit the entire issue and is also writing a short article. She is also reportedly thinking about having some of her close friends write opinion pieces, which might include the likes of Priyanka Chopra or Serena Williams. Whether or not Markle mentions any of the rumors surrounding the royal family is anyone's guess.
Markle has not commented on her deal with British Vogue or her past Instagram photos.