What Movie Did Matthew McConaughey Win an Oscar For?
Matthew McConaughey took method acting to the extreme for the role that won him his first Oscar. Find out which movie earned him an Academy Award.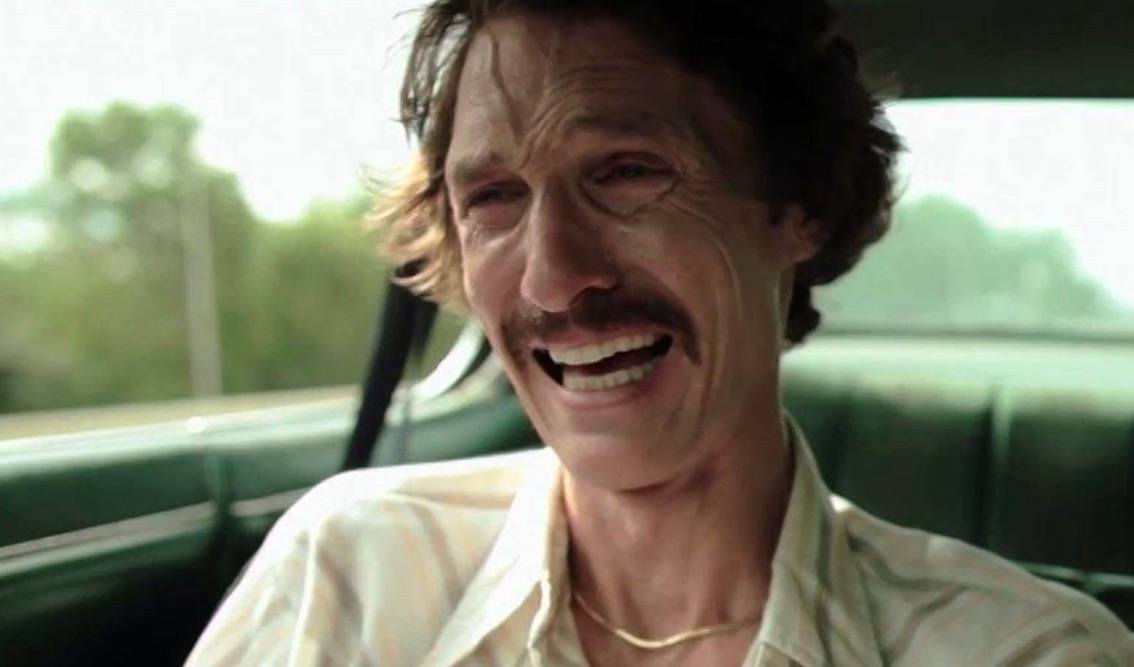 You can basically divide Matthew McConaughey's filmography into three different phases. The first phase was his early character acting roles like in Dazed and Confused, or Contact. His second phase was the 2000s when he went into a slump being typecast as a romantic lead.
Then the third phase was his big 2010s comeback, often dubbed "The McConaissance." These films are what finally won him an Oscar and major acting cred.
So what movie did he ultimately win an Oscar for in his career? Let's look back to that career crossroads McConaughey experienced and see whether he can stay on the same path.
The fear of being typecast
Those early days of McConaughey's acting career were long before social media existed where he could pitch his upcoming movies. It was also long before he would be financially secure enough to make daring film choices like recent Serenity with co-star Diane Lane.
Nevertheless, you can't say any of his early movies were bad, nor his performances. After the late '90s, though, casting directors started to place him in romantic parts, something he probably thought initially would be a logical evolutionary step.
It turned out McConaughey felt trapped in these roles by the late 2000s. His lowest point might have been 2009 when starring in the romantic comedy clunker Ghosts of Girlfriends Past with Jennifer Garner. Most people don't remember this film, and it's no wonder Ben Affleck reportedly passed on the role.
'The Lincoln Lawyer' makes 2011 a watershed year
We don't talk too much about The Lincoln Lawyer today, yet it was certainly the film everyone cites bringing McConaughey to the forefront as an actor. Some might find irony in the fact he's the official spokesman for Lincoln cars now after a film using "Lincoln" in the title saved his career.
These connections are often strange, but McConaughey is sometime offbeat himself in his acting and voiceover approach. He still made playing a lawyer in The Lincoln Lawyer a memorable portrayal (interesting because he almost studied law), despite not being quite enough to win over Oscar voters.
Once in a while, an actor has to become a chameleon to ultimately knock voters over to finally realize acting worth. McConaughey did so within a couple of years.
'Dallas Buyers Club' brings industry respect
If you remember seeing Dallas Buyers Club, you probably recall being floored at McConaughey's gaunt appearance in the film. Losing 50 lbs. to play AIDS-plagued Ron Woodroof, McConaughey took his acting to a serious new level.
He'd already starred in some award-worthy films by this point. Still, losing that much weight for the sake of a role was method acting gone to extremes, not including taking a pay cut voluntarily for the prestige.
While you can argue it probably wasn't healthy to lose this much weight for a film, it won him his first Oscar for Best Actor.
Fans to this day remark on social media how powerful his performance was in this, something he probably can't top any time soon.
Will McConaughey win another Oscar someday?
Since Dallas Buyers Club, McConaughey has gone on his own path in the movies he finds the most interesting. After an impressive performance in 2014's mind-blowing Interstellar, he's even done some darker and more twisted roles.
You could also say he played a big part in cable TV becoming the new movie theater based on his Emmy-winning performance in True Detective a year after winning his Oscar.
With Serenity being a rare dud, what will McConaughey's movie legacy ultimately be? Films like upcoming The Beach Bum likely won't win him any Oscars. Let's let McConaughey experiment, though, since he can certainly afford to before calling an emergency on shifting career gears again.