What Movie Did Whoopi Goldberg Win Her Oscar for?
Fans of 'The View' know Whoopi Goldberg has racked up a number of Daytime Emmys. However, Whoopi also won an Oscar and a Grammy.
Watching Whoopi Goldberg charm and otherwise keep the peace on The View, it's easy to forget what a big movie career she had in the 1980s and '90s. Back then, Whoopi commanded one of the highest salaries of any actress (from $2-7 million per film).
Adjusted to today's dollars, that money is even bigger ($12 million on the high end) than it looks. That's how she amassed such a high net worth in the business over the years. When she appeared in her second screen role (1985's The Color Purple), she received her first Oscar nomination.
Whoopi didn't win that time, but her career quickly took off. She juggled multiple TV and film roles in the coming years, appearing in everything from Bruce Willis's Moonlighting to films like The Telephone, in which she had the starring role.
In 1990, she really broke through in Ghost, one of the year's biggest films. She won an Oscar for the work she did on that picture.
Whoopi won Best Supporting Actress for her performance in 'Ghost.'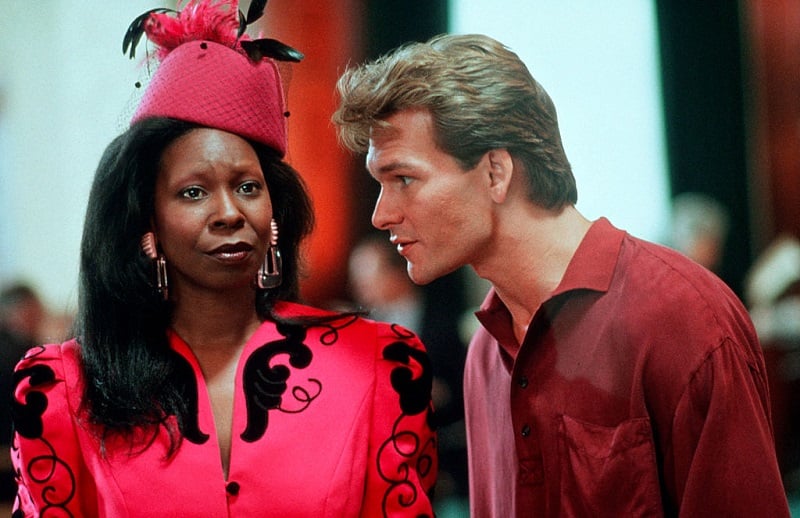 Speaking of big stars of the '90s, Patrick Swayze and Demi Moore were at or near the peak of their popularity when they made Ghost with Whoopi. Swayze had made Dirty Dancing a few years earlier; Moore was a few years from A Few Good Men and Indecent Proposal.
However, Whoopi was the only performer to receive an Oscar nod for the film. (It got five nominations in total, including one for Best Picture.) At the '91 Academy Awards, Whoopi won the Best Supporting Actress for her work as the medium who passes along messages from Swayze from the beyond.
With that Oscar on her list of accomplishments, Whoopi really got busy. She has seven acting credits (including Soapdish) from '91. Then, she had an even bigger year in '92, when she appeared in The Player and Sister Act. Whoopi's ease and authenticity were in high demand.
That demand has not let up much over the years. Though she has mixed in more TV work in the past decade, Whoopi still appears in films and has an astounding 177 screen credits to her name.
Whoopi also has 2 Golden Globes, a Grammy, and a Tony.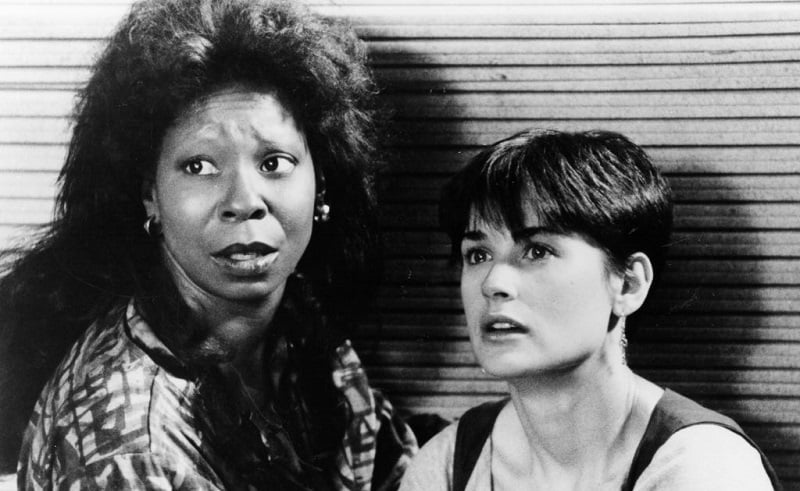 While Whoopi has the highest honor an actor can get, she also has dozens of other awards of note. She won two Golden Globes (for The Color Purple and Ghost), a BAFTA Award, and a National Board of Review Award.
Critics have always loved her film work, and you can see why in pictures like Robert Altman's The Player. Stealing scenes seems like her specialty.
But her list of awards doesn't end for her acting. When she won the Oscar, she'd already had a Grammy to her name. (She won for Best Comedy Recording in 1986.) Whoopi also nabbed a Tony in 2002 for a Broadway she produced.
Since she has two Daytime Emmys, that makes her an EGOT winner. Though a Primetime Emmy has eluded her thus far, it's safe to say she's got enough awards for several houses' worth of mantles.
Check out The Cheat Sheet on Facebook!