What O.J. Simpson's Kids Thought After Michael Jackson's Daughter's Suicide Attempt: 'Hey, It Could Have Happened to Us'
The children of notoriously famous people have suffered needlessly for years within the sports and entertainment worlds. Far too many of them have had to deal with situations no one would wish on any child, whether it be a shocking parental death or a parent going to prison.
In O.J. Simpson's family, he had a bevy of kids who had to deal with the fallout of his notorious murder case exoneration, then O.J. Simpson's imprisonment due to robbery. They have not all handled it well based on past reports.
Which ones supported their father through all the ordeals? Some may remember one supporting O.J., if others coming to the brink like Michael Jackson's kids.
A look back at all of O.J. Simpson's kids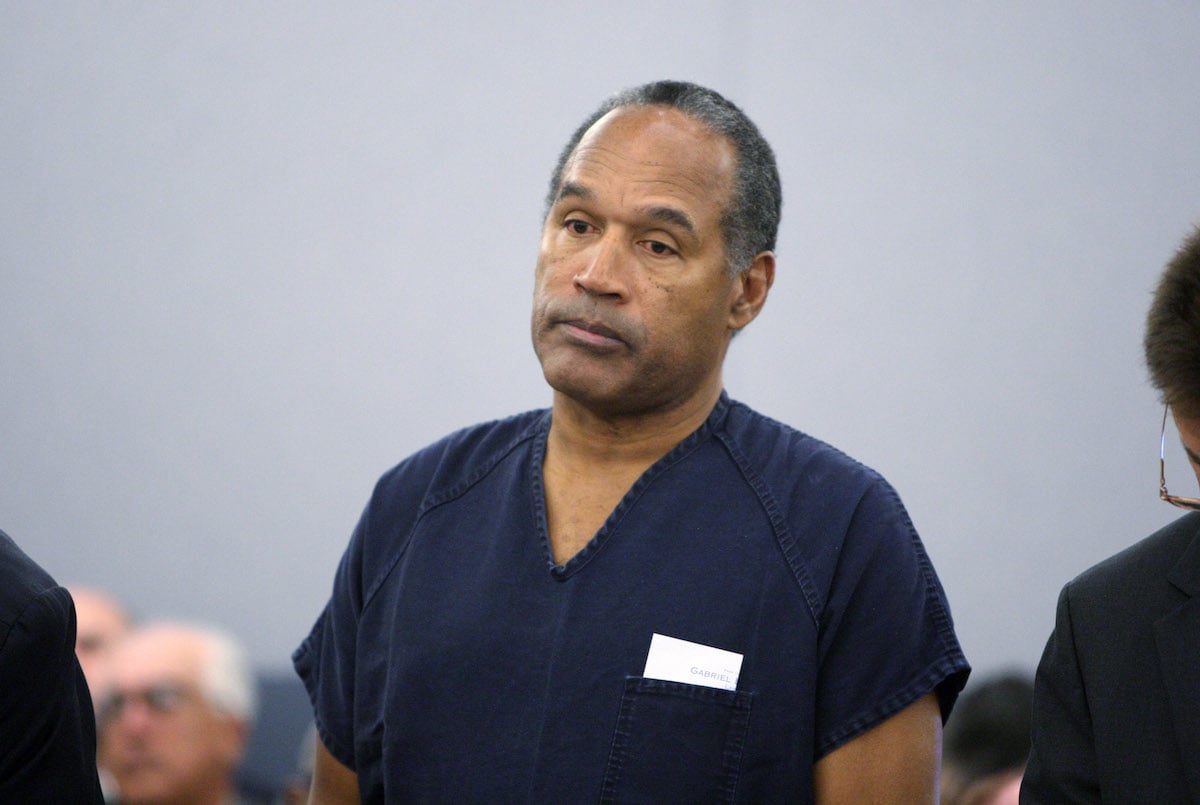 Simpson had a total of five kids, with his first three from his first wife, Marguerite Whitley. Then he had two more, of course, with Nicole Brown Simpson during the mid and late '80s.
These kids are Jason, Arnelle, Aaren, Sydney, and Justin, respectively. All of them have gone on the record as saying they were deeply affected by Simpson's conviction and the scrutiny it places on the entire Simpson family.
It seems the one most supportive, however, is Arnelle, even if she had some run-ins with her dad from time to time. Sources like Nicki Swift give some insight into how Arnelle testified on her father's behalf when he was up for his robbery charge in Las Vegas. Her stance is that while Simpson was never perfect, he did the best he could in being a good father.
She talked about how rough it was for her and the other kids in the post time of the murder trial and when their father went to prison for a different crime. Reports are she allegedly suffered with alcoholism, including having troubles holding a career of her own. She also supposedly lived on her dad's pension for a time.
Are the Simpson kids similar to Michael Jackson's kids?
RELATED: O.J. Simpson's Son, Jason Simpson, Desperately Tries to Avoid the Spotlight After His Troubled Past
In one interview with Georgia Newsday, Arnelle Simpson noted many of the kids could have ended up like Michael Jackson's kids who had to face the death of their father at such an early age. They also faced the same kind of media scrutiny as O.J.'s kids did (and still do).
Said Arnelle several years ago: "We have been living with this for 20 years. Me, my brothers, my sister… You know, when the whole thing happened to Paris (Michael Jackson's daughter, who attempted to commit suicide after her father died) I called them. I told the family: 'Hey, it could have happened to us, to Sydney and Justin.' But we brought them up okay."
Many still worry about Paris Jackson, of course, even though she seems to be settling into a more normal life lately after fewer media reports of problems. From the Simpson side, Arnelle reportedly has never attempted to take her life. Jason Simpson allegedly did attempt to take his life three times, says New York Magazine. Much of this was, they say, attributable to having a mental condition called intermittent explosive disorder.
Thankfully, he seems to have found some peace in his life. Over the last few years, media reports say Jason Simpson went into a culinary career, currently working in an Atlanta restaurant called St. Cecilia.
How are the other Simpson kids doing?
The other kids have kept a low profile and seem to stay out of trouble. The only exception is Sydney Simpson, the younger daughter O.J. had with Nicole Brown Simpson.
Sydney apparently became a bit troubled about being mocked so much for being a Simpson. Eventually, it led her to change her name, hence moving to Atlanta (like Jason Simpson) to wait tables under a new first name of Portia.
One can at least say they all made valiant attempts to live normal lives. Searching that out rather than staying complacent in the madness of L.A. was the smartest of all actions.