What Olivia Wilde Has in Common With Harry Styles' Exes (Like Taylor Swift)
The first juicy celebrity dating rumor of 2021 posits came after actor Olivia Wilde was spotted with artist Harry Styles. The two perhaps seem like an unlikely pairing, but amid the photographic evidence, there's also proof that Wilde fits a pattern of the former boyband member.
Olivia Wilde and Harry Styles are reportedly dating
News that the actor and the singer are a couple broke on January 4, 2021. "Olivia and Harry have become close and the pair have been spending a lot of time together in recent weeks," a source told the Daily Mail. They added, "She has been seen visiting his home on several occasions."
As the news comes from tabloid sources such as the Daily Mail and Page Six, readers should take it with a grain of salt. But the photographic evidence points to the two arriving, with luggage in tow, at Styles' Los Angeles home. They also attended a wedding together, where they held hands.
Styles stars in Wilde's new movie 'Don't Worry Darling'
How did Styles and Wilde meet? He joined the cast of her upcoming film Don't Worry Darling, which is the second she directed following her 2019 hit comedy Booksmart. Styles replaced Shia LaBeouf as Jack, husband of Florence Pugh's Alice, in September 2020, just as filming began.
Wilde told Vogue she "did a little victory dance" when Styles signed on to the project. "To me, he's very modern," she said. "And I hope that this brand of confidence as a male that Harry has—truly devoid of any traces of toxic masculinity—is indicative of his generation and therefore the future of the world," she added.
Wilde and former fiance Jason Sudeikis split in 2020
RELATED: Olivia Wilde and Jason Sudeikis Split: Which Actor Has a Higher Net Worth?
When Styles' Vogue cover debuted, Wilde also made headlines, albeit for a different reason. She and partner Jason Sudeikis broke off their engagement earlier in the year, but the news didn't break until November 2020. Both actors have remained silent on the topic, but inside sources confirmed their split.
Sudeikis and Wilde first started dating in 2011. He proposed the next year, but they never tied the knot. Together, Wilde and Sudeikis — best known for TV series such as Ted Lasso and Saturday Night Live — have two children, Otis and Daisy. The exes remain on good terms and were photographed together in September 2020.
Styles' myriad ex-girlfriends have this in common with Wilde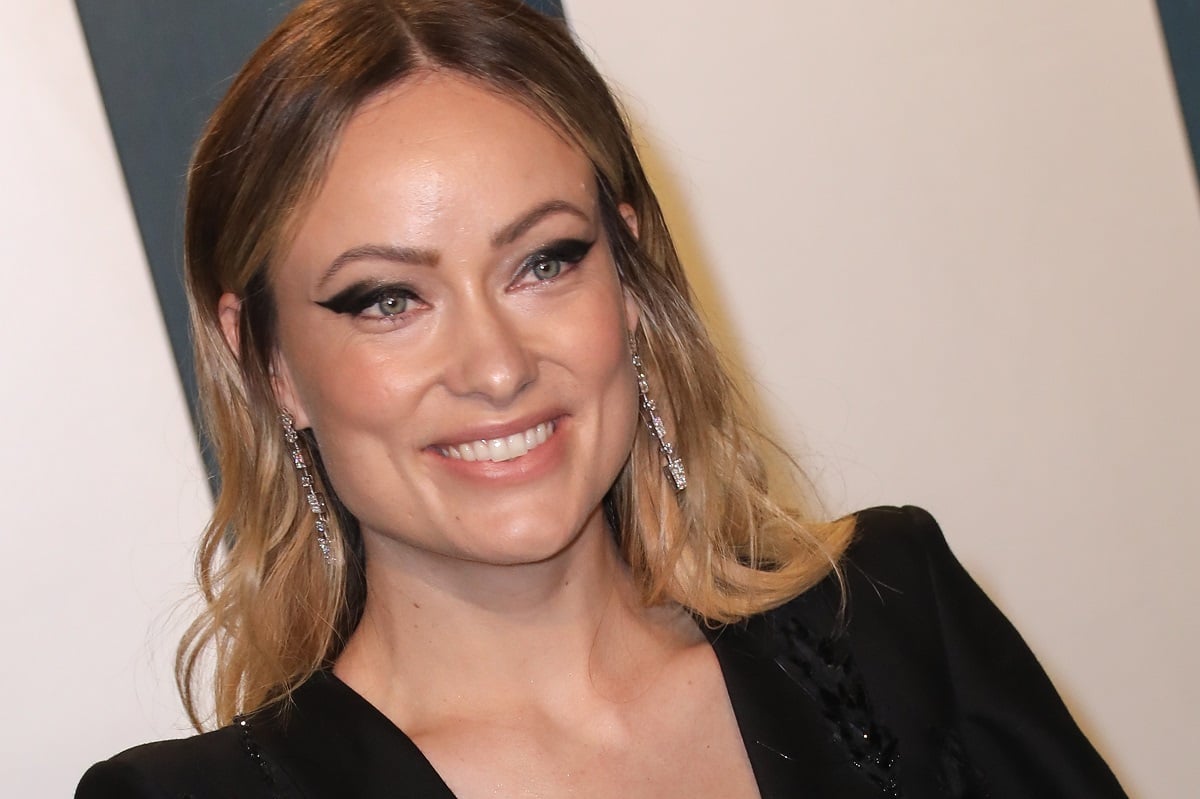 While Wilde was with Sudeikis, Styles has dated several well-known women. There was U.K. presenter Caroline Flack, fellow pop star Taylor Swift, and model/reality star Kendall Jenner as he rose to prominence. Following them came more models, including Sara Sampaio and Camille Rowe, and food blogger Tess Ward.
What do all of these women have in common? Aside from Jenner, all are older than Styles, who turns 27 on February 1, 2021. Most, such as Swift, Rowe, Sampaio, and Ward, are between one and four years older — not a significant difference. But Flack is 14 years older than Styles, while Wilde is a decade older than her rumored boyfriend.