What Other 'Misconduct' Complaints Has WarnerMedia Investigated Aside From'The Ellen Degeneres Show'?
After months of complaints alleging a toxic work environment, WarnerMedia will investigate The Ellen DeGeneres Show. The asset falls under the media conglomerate umbrella Warner Bros. It's a multi-billion dollar business with dozens of subsidiaries. With DeGeneres' show in the spotlight, has WarnerMedia investigated any of its other shows or executives?
'The Ellen Show' officially under investigation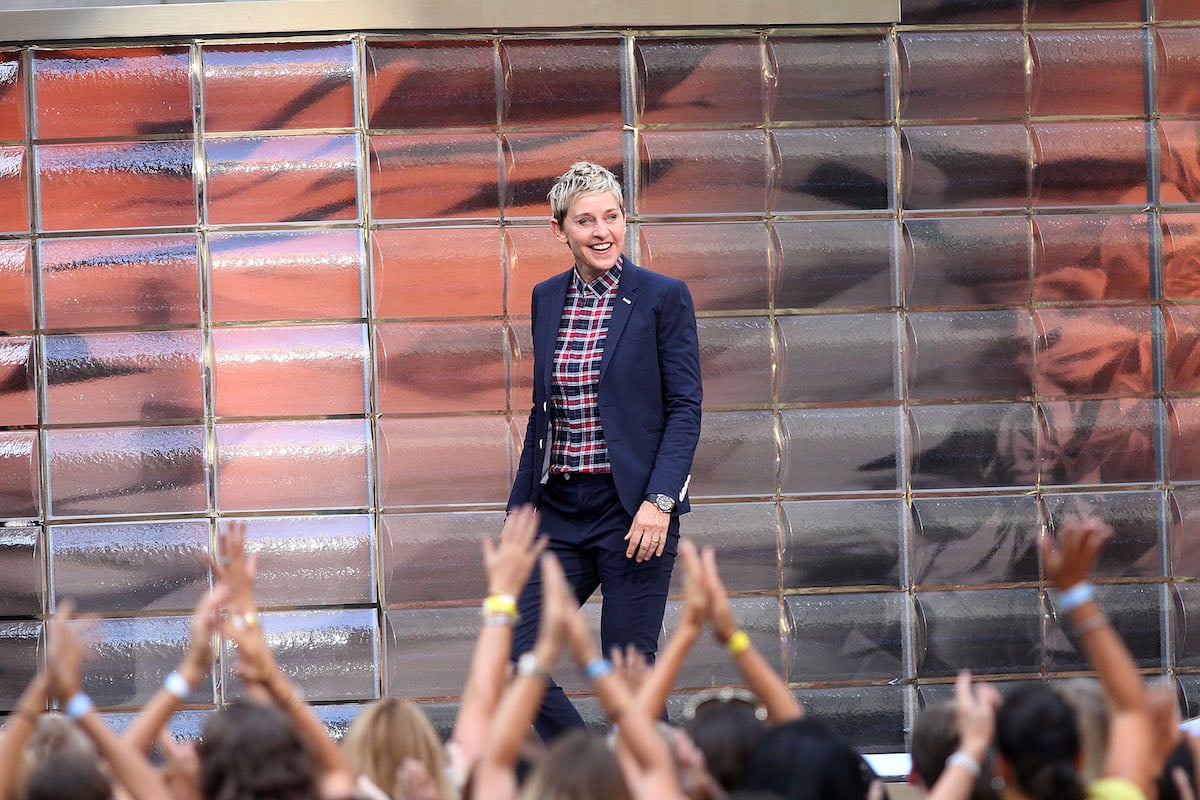 RELATED: Ellen DeGeneres 'Lives in an Incredibly Privileged Bubble' Source Claims
For months, The Ellen Show has been in the spotlight amid allegations of a problematic work environment. Former employees told BuzzFeed News about numerous complaints. They range from racism to unjust firings and pay discrepancies amid the coronavirus (COVID-19) pandemic.
"That 'be kind' bullsh*t only happens when the cameras are on. It's all for show," one former employee said. "I know they give money to people and help them out, but it's for show."
On July 27, Variety reported that WarnerMedia will conduct a full investigation into all Ellen Show employee complaints. According to the statement "Warner Bros. Television sent a memo to staffers last week saying they have engaged WBTV-owner WarnerMedia's employee relations group and a third-party firm, who will interview current and former staffers about their experiences on set, said sources."
So far, no one from The Ellen Show has responded or commented on the investigation — including DeGeneres. Producers, Ed Galvin, Mary Connolly, and Andy Lassner released a joint statement via Entertainment Tonight, which said, in part:
"We are truly heartbroken and sorry to learn that even one person in our production family has had a negative experience. It's not who we are and not who we strive to be, and not the mission Ellen has set for us."
The executive producer of 'Supergirl' fired
RELATED: Does the 'Supergirl' Cast Get Along Off-Camera?
In November 2017, Warner Bros. TV Group launched an investigation regarding sexual harassment allegations against executive producer, Andrew Kreisberg.
Kriesberg was suspended by the studio and could not return to work on CW's Arrow, Supergirl, The Flash, or DC's Legends of Tomorrow. Variety reported that Kreisberg, "engaged in a pattern of alleged sexual harassment and inappropriate physical contact over a period of years, according to 15 women and four men who have worked with him."
"We have recently been made aware of allegations of misconduct against Andrew Kreisberg," said Warner Bros. TV Group in a statement to Variety.
"We have suspended Mr. Kreisberg and are conducting an internal investigation. We take all allegations of misconduct extremely seriously, and are committed to creating a safe working environment for our employees and everyone involved in our productions."
The outlet added that no sources revealed their names, fear of retaliation. Kreisberg denies any involvement in the accusations but admitted to inappropriate comments.
"I have made comments on women's appearances and clothes in my capacity as an executive producer, but they were not sexualized," Kreisberg said. "Like many people, I have given someone a non-sexual hug or kiss on the cheek."
He continued: "I have proudly mentored both male and female colleagues for many years. But never in what I believe to be an unwanted way and certainly never in a sexual way."
By November, Warner Bros. Television severed ties with Kreisberg. The studio fired Kreisberg and relinquished rights to his overall deal with the studio, according to The Hollywood Reporter.
'Bachelor in Paradise' investigated in 2017
RELATED: Is 'Bachelor in Paradise' 2020 Officially Canceled? —Bachelor Nation is Begging for New Content
In June 2017, Warner Bros. launched another investigation after an encounter between Bachelor in Paradise contestants, DeMario Jackson, and Corinne Olympios.
The issue stemmed from producers questioning whether Olympios could give consent to the sexual encounter due to inebriation. However, E! News reported that the producers weren't "present for the incident" and "hadn't watched footage of the encounter before filling their complaints."
Production for the fourth season of BiP shut down.
As we previously stated, we recently became aware of allegations regarding an incident on the set of Bachelor in Paradise in Mexico.  We take all such allegations seriously.

The safety, security, and well-being of the cast and crew is our number one concern, and we suspended filming so that the allegations could be investigated immediately and thoroughly. Our internal investigation, conducted with the assistance of an outside law firm, has now been completed. Out of respect for the privacy interests of those involved, we do not intend to release the videotape of the incident. We can say, however, that the tape does not support any charge of misconduct by a cast member. Nor does the tape show, contrary to many press reports, that the safety of any cast member was ever in jeopardy.

E! News
Despite Olympios saying she had "little memory" of what happened, DeMario denied the "false claims" and "malicious allegations." Production resumed and BiP aired later that summer.
What will become of 'The Ellen Show'?
Over the last few years, Warner Bros. Television and its subsidiaries have had their hands full. Unfortunately, there are more examples of workplace complaints than we've mentioned.
Regardless of what happens with The Ellen Show, WarnerMedia is taking the necessary steps to investigate any and all allegations. We'll keep you updated as we know more.