What Parenting Rules Do Prince William and Kate Middleton Have For Prince George and Princess Charlotte?
These are the parenting rules the Duke and Duchess of Cambridge have in place for raising their adorable children.
From their debuts outside St. Mary's hospital to smiling for school pictures to stealing the spotlight at weddings Prince William and Kate Middleton's children, Prince George and Princess Charlotte, are some of the most adorable royal kids we've ever seen.
In April 2018, the Duke and Duchess of Cambridge welcomed their third child, Prince Louis, and there's no doubt that he will be serving up a ton of cuteness just like his big brother and sister for years to come. Also, like his siblings, he will have to follow the family rules his mom and dad have in place from having TV time together to why they can't sit with their parents at the dinner table.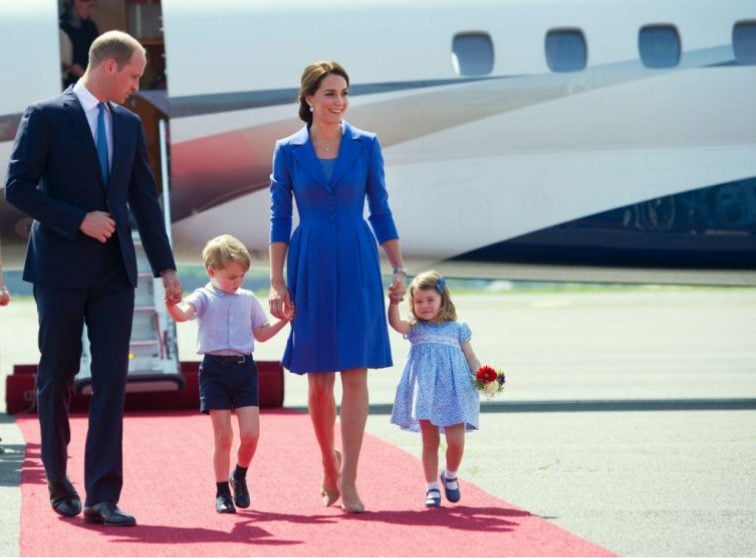 Here's more on some of the things William and Middleton teach their children and the house rules they have for them.
Be honest about their feelings
An important rule the duke and duchess have is that their children always be open and honest when it comes to expressing their emotions. While being a royal kid certainly has its perks, things won't always be easy as they live their lives in the public eye. Therefore, William and Middleton make sure the children know to talk to them about how they're feeling.
Before Prince Louis was born, Prince William spoke to CALMzine about how he and his wife have already taught their older children about having an open dialogue with them.
"Catherine and I are clear that we want both George and Charlotte to grow up feeling able to talk about their emotions and feelings," the prince said.
Watch TV together
Watching TV is not off limits in their household. It's actually encouraged that the whole family spends time watching programs together.
Prince William told Radio 1 how George gets when they are watching a children's show with him.
"You have to pretend you're really interested in it because George gets very upset if you're not showing due diligence to the characters," the duke explained.
The parents also make it a priority to do other activities with the children as well. Some of those include baking with George and arts and crafts, which they each love.
Perfect the royal wave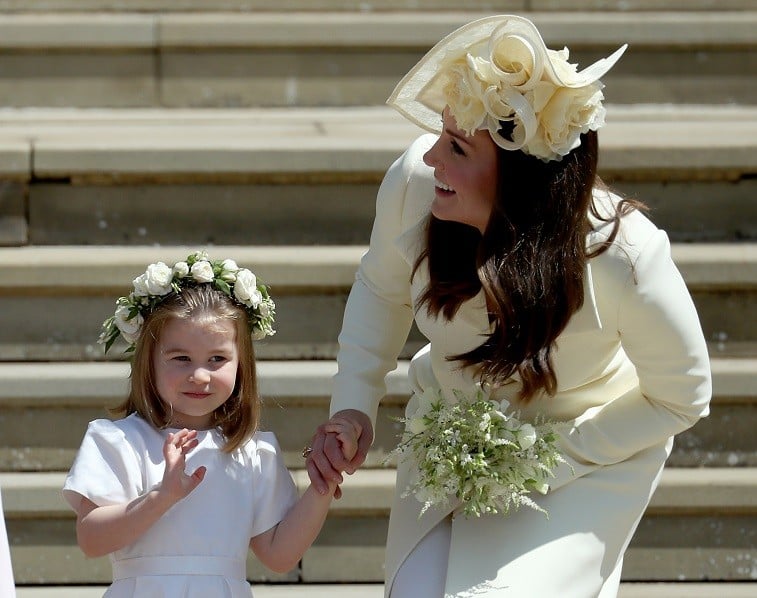 There are quite a few things the couple will have to teach their children that other kids won't need to know anything about and one of them is how to give a royal wave.
Many times when we see George and Charlotte out in public with their parents or traveling with them on official visits the little ones usually know to wave to the crowd of people around them.
The siblings are still a bit too young to understand exactly who they are so it's safe to assume that their mom and dad taught them to do this when they are out and about. While they look to have their royal waves down pat now they will have to continue to perfect them as they get older and teach Louis how to do it as well.
Can't sit with their parents at dinner
Another rule that the children have to follow, but only during official royal dinners, is that they must sit at the kid's table.
Neither George or Charlotte are allowed to sit with the adults at those types of gatherings until they have mastered the "art of polite conversation."
Read more: Where Does Prince George Go to School and What's on the Lunch Menu?
Follow The Cheat Sheet on Facebook!