What Paul McCartney and John Lennon Believed 'Ruined' Elvis Presley in the '50s
When The Beatles met Elvis Presley in summer 1965, the band was more than some British fad. At that point, the Fab Four had established themselves as the biggest commercial force in the music industry. Almost every single and LP they were releasing cracked the top five in America.
But Elvis was still the King to them. They had idolized him as teenagers and could hardly believe they were meeting their hero. "I just remember sitting there and him playing the bass," John Lennon later told Spin. "And me thinking, 'It's Elvis! It's Elvis!'"
However, The Beatles quit worshiping Elvis' music well before '65. He was no longer creating innovative records that made kids jump. Instead, he was concentrating on making hit movies and releasing soundtracks.
Looking back on those years, John and Paul McCartney both saw a line in the sand when it came to good Elvis recordings and bad Elvis recordings. The line got drawn when Elvis entered the military in 1958.
Paul McCartney thought Elvis Presley's time in the Army 'ruined' him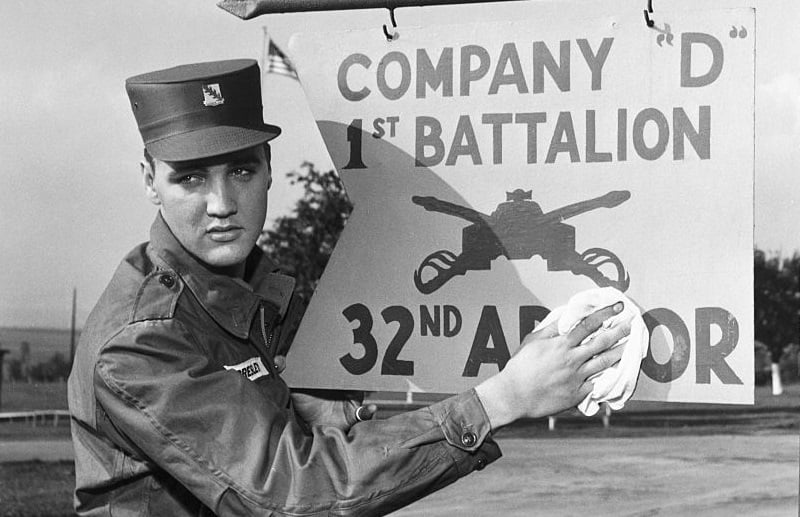 Looking back on meeting Elvis, Paul had fond memories of the event. "It was one of the great meetings of my life," he said in an interview published in Beatles Anthology. "He was our greatest idol."
But Paul wasn't shy about saying what prompted Elvis' downfall.
"I always thought [his time in the military] ruined Elvis," Paul said in his authorized biography Many Years From Now (1997). "We liked Elvis' freedom as a trucker, as a guy in jeans and swivelin' hips, but didn't like him with the short haircut in the army calling everyone 'sir.'"
On the music side, Paul was taken aback by Elvis' work after getting drafted. Instead of "That's All Right" or "All Shook Up," Elvis was coming out with tracks like "Hard-Headed Woman." At first, Paul was encouraged by the title and couldn't wait to hear it. Then, he was disappointed.
"There's a dreadful great big trombone right in the middle of it, and we thought, 'What in hell has happened?'" Paul recalled. "It just seemed he'd gone establishment, and his records after that weren't so good."
John Lennon said Elvis 'died the day he joined the Army'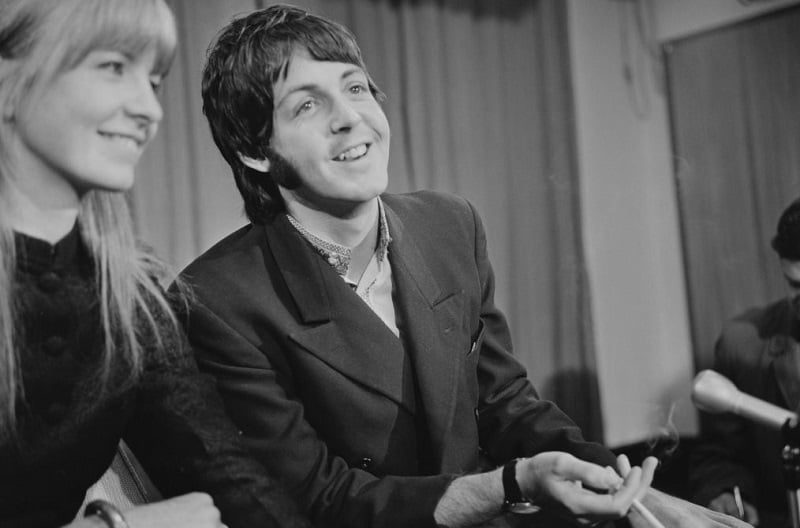 John Lennon also thought Elvis' music took a turn for the worse in 1958. "Up until [then] I thought it was beautiful music," John said (via Anthology). "But after he went into the army, I think they cut 'les bollocks' off. They not only shaved his hair off; I think they shaved between his legs, too."
Though John acknowledged some of Elvis' post-Army work was good, he really thought the King checked out once he put on the uniform. "Elvis really died the day he joined the army," John said. "That's when they killed him, and the rest was a living death."
Years after meeting their idol, The Beatles felt betrayed by Elvis, and you can understand why. They learned he'd called them "un-American" and said they took drugs in a transcript unearthed of conversations Elvis had with President Richard Nixon.
Paul didn't mind taking shots at Elvis after that revelation. "The great joke was that we were taking drugs, and look what happened to him," Paul said in Anthology. "He was caught on the toilet full of them!"