The Greatest Compliment Jimi Hendrix Paid Paul McCartney and The Beatles
Of all the awards The Beatles got together and on their own as solo artists, Paul McCartney has racked up the most honors. The still-thriving Paul has the most Grammys and Billboard No. 1 hits of any member of the Fab Four.
In 1979, he even got several entries in the Guinness Book of World Records. One proclaimed him the most successful songwriter in history for the number of hit singles he'd written. Some 40 years later, he's still penning tunes and selling out concerts.
However, commercial success isn't everything to an artist on Paul's level. The respect of his peers and music critics has always mattered to him as well. You saw that when several bad reviews dinged his confidence in the early days of Wings.
During a series of interviews he gave in the '90s, Paul said what he considered one of the highest compliments he ever got. It came from Jimi Hendrix just a few days after the release of Sgt. Pepper's Lonely Hearts Club Band.
Paul called Hendrix's cover of 'Sgt. Pepper's' '1 of the great honors' of his career.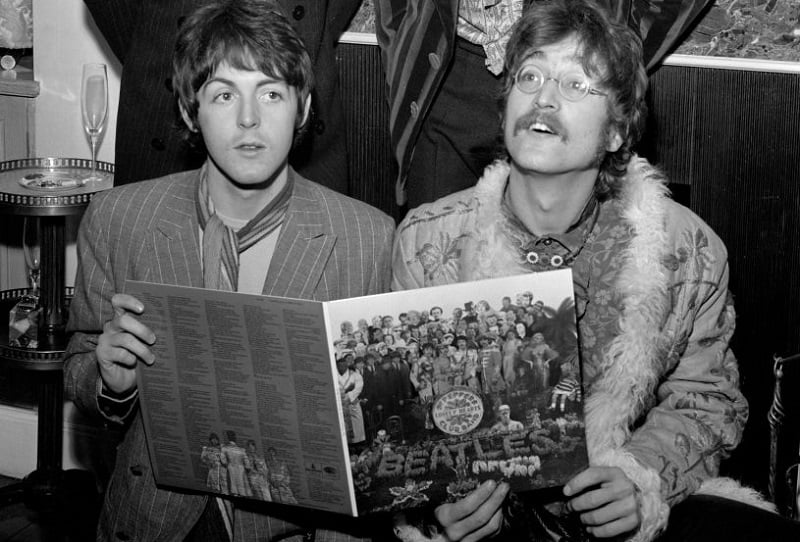 Is there anything unusual about rock bands playing one another's songs? Of course not. Bands from Led Zeppelin to The Who and The Beatles regularly played songs by other artists during their live sets. (The case against Zeppelin for "Stairway to Heaven" referenced that recently.)
Not only is it a way for musicians to salute bands they love; it's also a treat for fans who share their enthusiasm. So when you hear that Hendrix played the title track from Sgt. Pepper's Lonely Hearts Club Band during a '67 show in London, it doesn't sound remarkable. But it was for several reasons.
As Paul explained in the above video (and in Barry Miles's Many Years From Now), Hendrix's timing spoke volumes. The record had just been released on a Thursday or Friday.
By that Sunday, when Hendrix played his show with Paul and George Harrison in attendance, he'd already learned the tune. It wasn't buried late in the set, either — he opened his set with "Sgt. Pepper's" and saluted Paul and George afterward.
Paul was genuinely moved. He'd already come to revere Hendrix. Later, he called it his "favorite memory of that song" and "one of the great honors of my career."
Several versions of Hendrix's supercharged 'Sgt. Pepper's' still exist.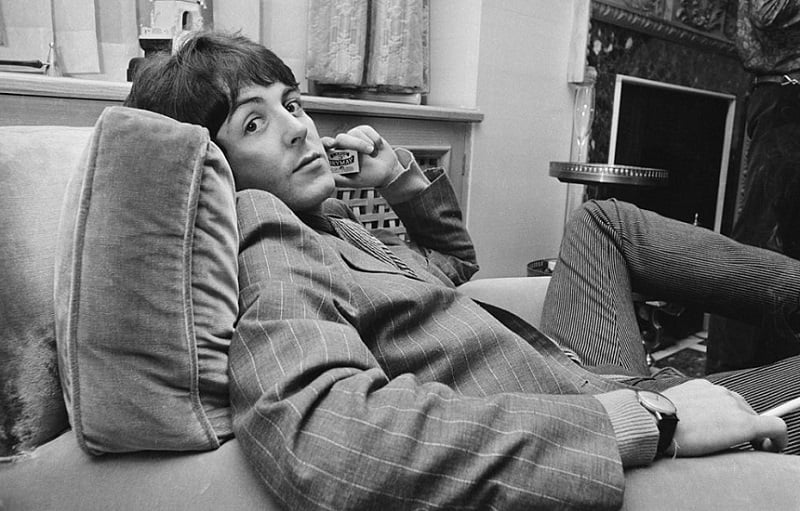 While we haven't heard a recording of that May '67 show in London, other recordings of Hendrix playing "Sgt. Pepper's" live exist. In the bio-pic Jimi: All Is by My Side (starring Andre Benjamin), the screenwriters recreated a performance he gave in Stockholm that year.
Right at the beginning, Jimi playfully warns the audience, "Watch out for your ears." Then he and his Experience fire through the song with their usual brand of pyrotechnics.
You can imagine the impact this tribute would have on a musician — even someone as on top of the world as Paul and The Beatles were in 1967. Hendrix had taken the time to learn the song in about a day so he could bring it to his audience.
By all accounts, the crowd went wild after Hendrix played it. And Paul has never forgotten the moment to this day.
Check out The Cheat Sheet on Facebook!