What People Got Wrong About Sarah Ferguson's Infamous Toe-Sucking Incident
Sarah Ferguson's toe-sucking incident sent shock waves through the British royal family but people got one major thing very wrong about the scandal.
There's one thing people got wrong about the toe-sucking scandal involving Sarah "Fergie" Ferguson, Duchess of York, in August of 1992. Keep reading to learn what that one thing is.
When pictures of now 59-year-old Ferguson emerged just months after she and her husband, Prince Andrew, Duke of York, announced their separation after 10 years of marriage and two kids together (Princess Beatrice of York, 30, and Princess Eugenie of York, 29), the British royal family experienced a scandal unlike any they had seen before. 
The duchess sat topless next to a pool while John Bryan, Ferguson's "financial advisor" appeared to suck on her toes while they vacationed in Saint-Tropez, France. One of the images showed Princess Beatrice, then only four years old, playing by the pool.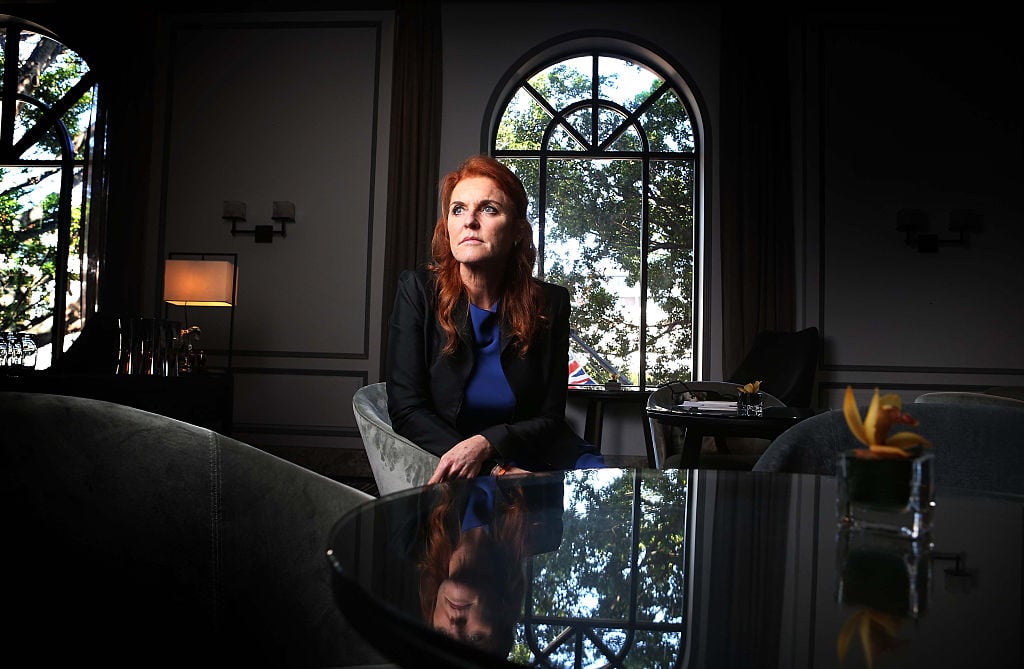 See the pictures, here. 
What people got wrong about Sarah Ferguson's toe-sucking scandal
When Ferguson got wind the photographs were going to be published, she and Bryan both contacted Richard Kay, a royal writer. Princess Diana sent him a message via a pager that read, "The redhead's in trouble." 
Kay met with Bryan after he agreed to give him an advanced copy of the story. During their meeting, Bryan received a call from Ferguson. 
"Bryan promised her everything would be fine, but I could see in his face that he didn't really believe it," Kay recalled.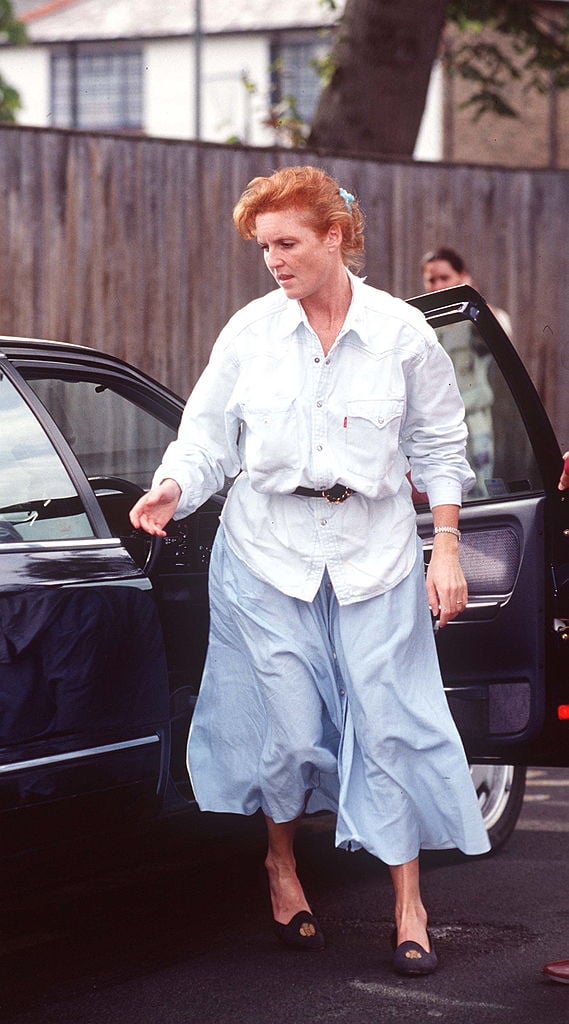 Upon seeing the coverage of the incident, Bryan revealed what everyone got wrong. According to Kay, Bryan said, "I wasn't sucking her toes, I was kissing them!"
The photographs reportedly made Queen Elizabeth II so furious she asked Ferguson to leave Balmoral where she had been staying with the rest of the royal family when scandalous snapshots were published. 
"She was at Balmoral when those photographs came out. The family came down for breakfast and there was Fergie in this shocking scene and that was the end," Penny Junor, a royal biographer said during the TV program, The Royal Wives of Windsor, according to Express. 
Ferguson later explained the pictures 
It's been reported that in the wake of the scandal, the Duchess of York explained what was happening in the photographs by saying, "He was pretending to try the slipper on my foot and I was Cinderella."
In an interview with CNN, Ferguson remembered her reaction to seeing the photographs for the first time. 
"I remember seeing [the pictures] and just going, 'Oh no, Sarah.' And that's when Caroline, my best friend in the world said to me, 'Now you need help, Sarah.'"
The scandal caused a rift between Ferguson and the royal family, which resulted in the family distancing themselves from her. In 1996, she and Prince Andrew divorced, which meant she no longer had the title of Her Royal Highness. 
Over the years Ferguson's attended royal functions but her relationships with the royal family, namely her former in-laws, Queen Elizabeth II and Prince Philip, Duke of Edinburgh, haven't been the greatest. 
Only in recent years has Ferguson been accepted back into the fold. According to the Mirror, Queen Elizabeth II extended an invitation to Ferguson to stay at Balmoral in 2013. 
And just last year, Ferguson and Prince Philip were photographed for the first time since the scandal at the wedding of Princess Eugenie and Jack Brooksbank. Learn why a biographer believes Ferguson's toe-sucking scandal was a set-up, here.